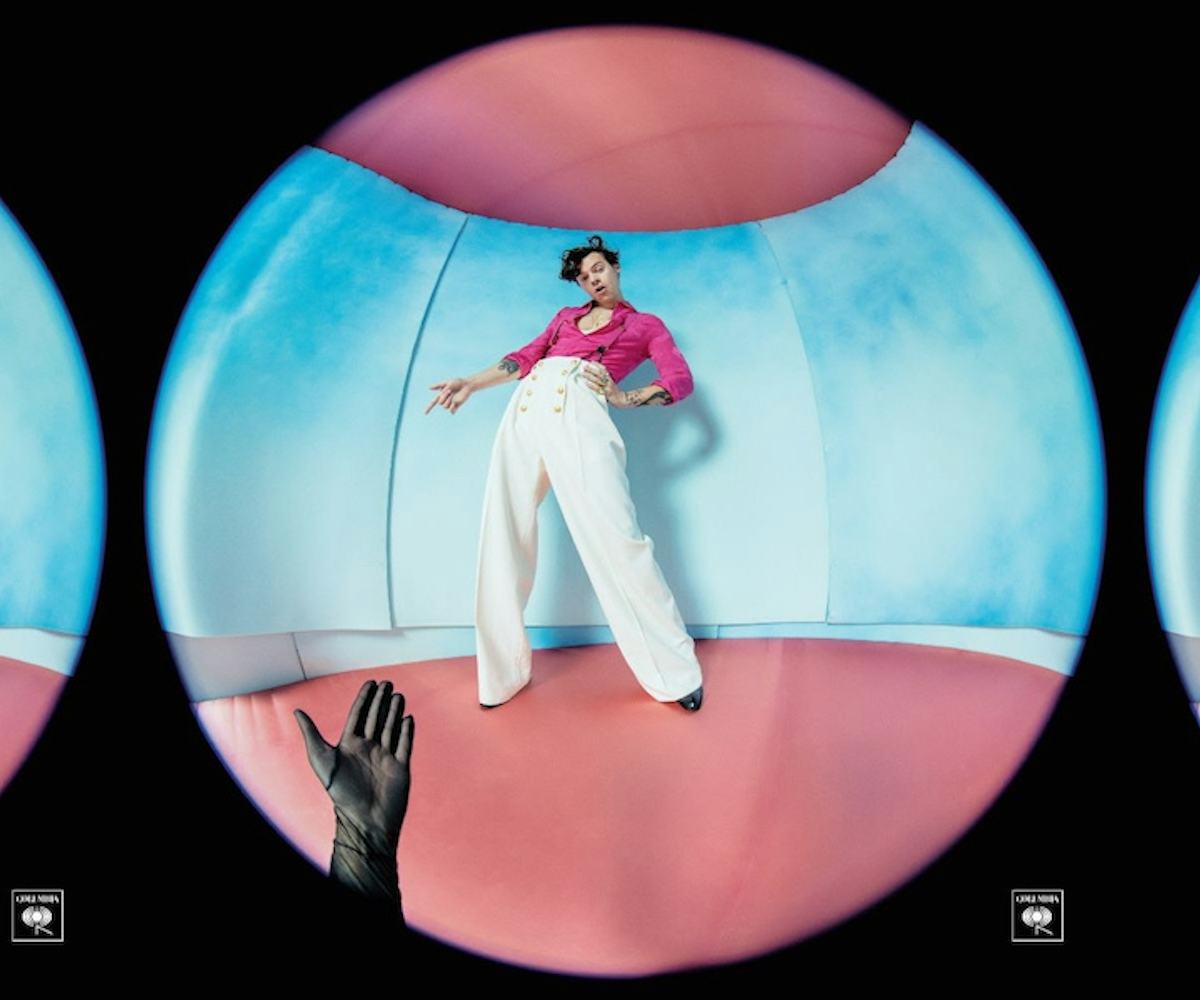 Courtesy of Columbia Records, Photo by Tim Walker
Harry Styles Shared The Title And Release Date Of His Second Album
Get ready for 'Fine Line'
Harry Styles has finally shared the most important details regarding his sophomore album — and it's coming sooner than you might expect. The artist will release Fine Line, the highly anticipated follow up to his self-titled 2017 record,on December 13, just in time for the holidays. Styles began his new era back in October when he dropped the first single from Fine Line, "Lights Up," along with a very sweaty, very horny music video.
On Monday, Styles tweeted the album art and release date for Fine Line with no other details. The artwork features Styles at the center of a photo taken by Tim Walker with a fish-eye lens, distorting his sparse surroundings. Styles' stylist Harris Reed put his signature touch on the cover look, with Styles wearing high-waisted sailor pants and a fuchsia blouse by Gucci, accented by his pastel pink and blue nails.
Styles is entirely alone in the artwork, save for a disembodied hand wearing a black glove reaching out to him from the bottom-left corner of the frame. It's not clear when Styles' next single will drop, but with only about six full weeks until the album is already here, we can probably expect to be hearing another song very soon.
Fans have already pointed out that the release date coincides with his ex-girlfriend Taylor Swift's birthday. His lead single and video were also released on an important day — National Coming Out Day — which had fans once again speculating about Styles' sexuality. There's no real theory as to why Styles would choose Swift's birthday to drop Fine Line, but I'm sure Twitter stans will come up with something in a few hours. December 13 is also Friday the 13th, so start brainstorming spooky Harry Styles tattoos now.
Styles began teasing the album announcement on Sunday, sharing a link to a site bearing the lyrics of his lead single, "Do You Know Who You Are?" The site prompts users to type in their name to find out the answer to the question; once you've typed in your name, an automated reply tells the user, "You are a fine line. TPWK."