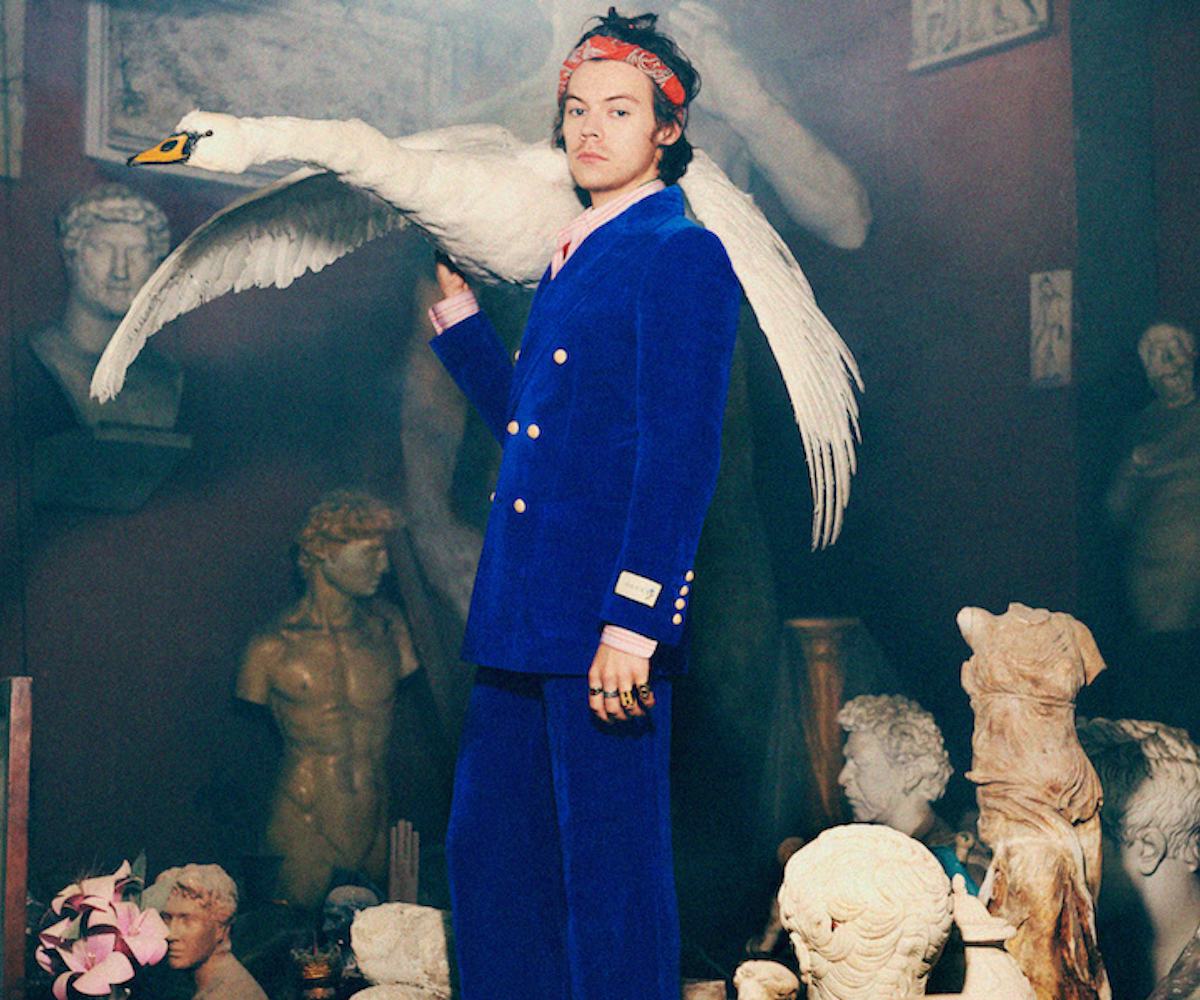 Photo by Harmony Korine for Gucci
Harry Styles Befriends More Cute Animals For New Gucci Campaign
Keep the piglets coming, please
Harry Styles wearing good suits and playing with farm animals is my exact kink, and Gucci has delivered yet again. In the Pre-Fall 2019 campaign for Gucci Tailoring, Styles poses in bright new looks with piglets and swans and sets out to steal hearts everywhere.
For the latest iteration of Styles' time as the face of Gucci Tailoring, Spring Breakers' Harmony Korine captured Styles wandering in a glorious fuchsia blazer and billowy capes around a seemingly abandoned manor filled with Greek statues and animals. Styles simply existing as his "eccentric yet nonchalant" self, per Gucci, is enough to lead an entire creative vision. He reads to the swans like a group of school children and tears pages from the book. In a workshop, Styles takes a break from perfecting his paper swans (with bright turquoise nails, no less) to gently comb the hair on one piglet. It's all very goofy and endearing.
This past fall, Styles snuggled up to baby lambs and piglets for the brand's Cruise 2019 collection. Prior to that, it was puppies and chickens. If every campaign Styles shoots from now until the end of time features a small, furry creature nestled into his arms, no one will complain.
Check out the glorious images, below, and head over to Gucci to see the full campaign video.