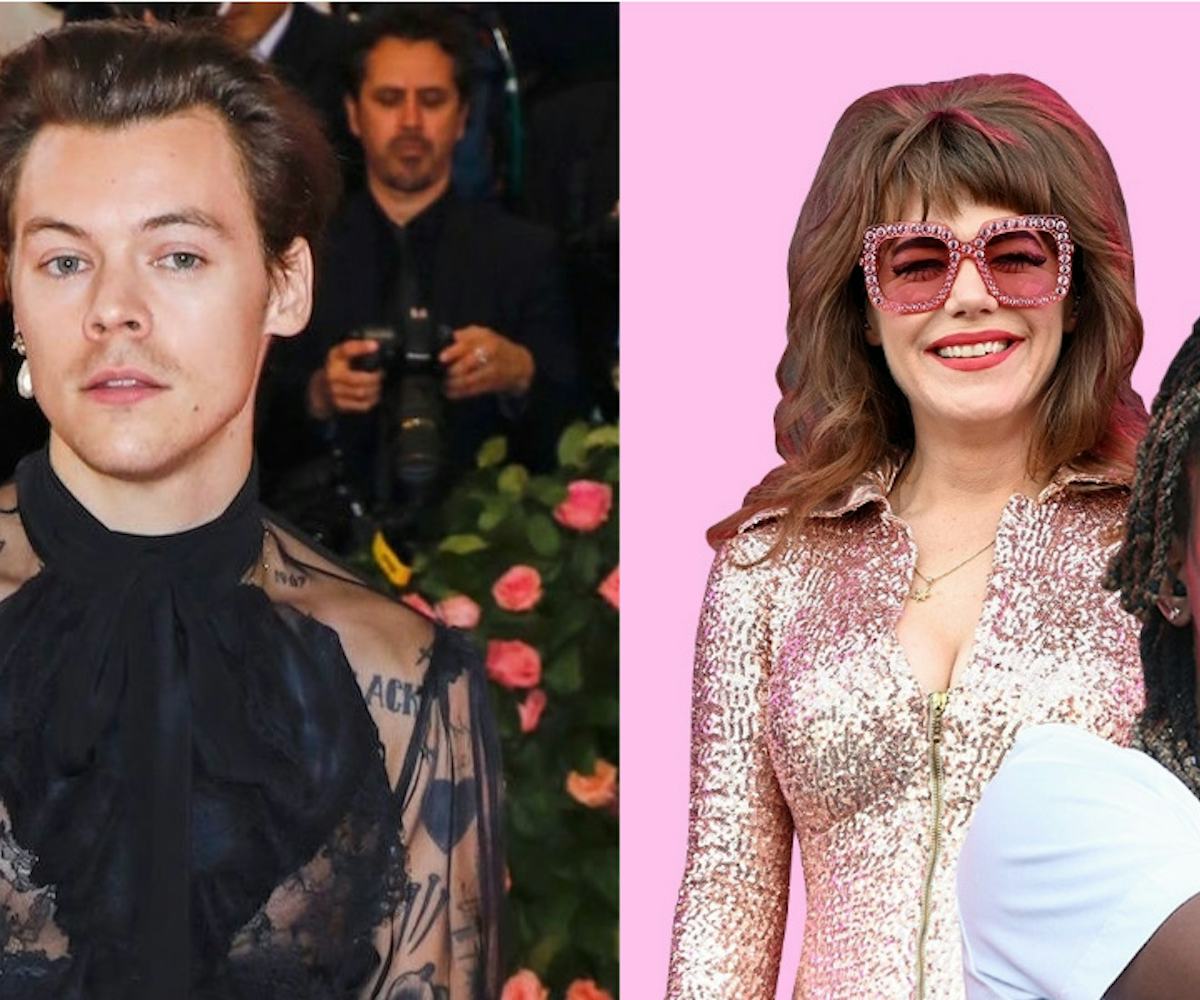 Harry Styles Is Bringing Jenny Lewis And Koffee On Tour
Do you think Styles has cried to Rilo Kiley like the rest of us?
On Wednesday, Harry Styles announced the artists he's bringing along on his upcoming world tour, and it's solid proof his music taste is superior. Styles enlisted queen Jenny Lewis and buzzy newcomer Koffee to open up on his North American tour, and King Princess when he hits Europe, meaning I might just have to go to one on each continent. The taste jumped out!
The tour, dubbed Love On Tour, will begin on April 15, 2020 in the U.K. and wind through Europe, landing in Moscow, Russia on June 3. After a brief pause, Styles will begin the North American leg in Philadelphia, PA on June 26 with Jenny Lewis, and conclude in Mexico City with Koffee on October 3.
Not only are each of the openers for Styles' tour incredible performers, they're also some of the only acts that could keep up with his iconic tour fashion. Custom Nudie suits with Lewis, bustiers and coveralls with KP are all within the realm of possibility. After an era of all-Gucci everything, I wouldn't complain if Koffee got Styles to trade out his floral suits and wide-leg sailor pants for some killer streetwear for a few of those dates, too.
With literal *months* spent on the road with our Rilo Kiley and solo sweetheart Lewis, I'm demanding he join Lewis for an onstage duet for any one of her classic songs. Which begs the question: Do you think Harry Styles has cried to "A Better Son/Daughter" like the rest of us? Of course he has!
Take a peek at all of the tour dates below, and start counting your change to see how many you can buy tickets for when they go on sale on November 22. Styles' next album Fine Line is set for December 13 release.
in