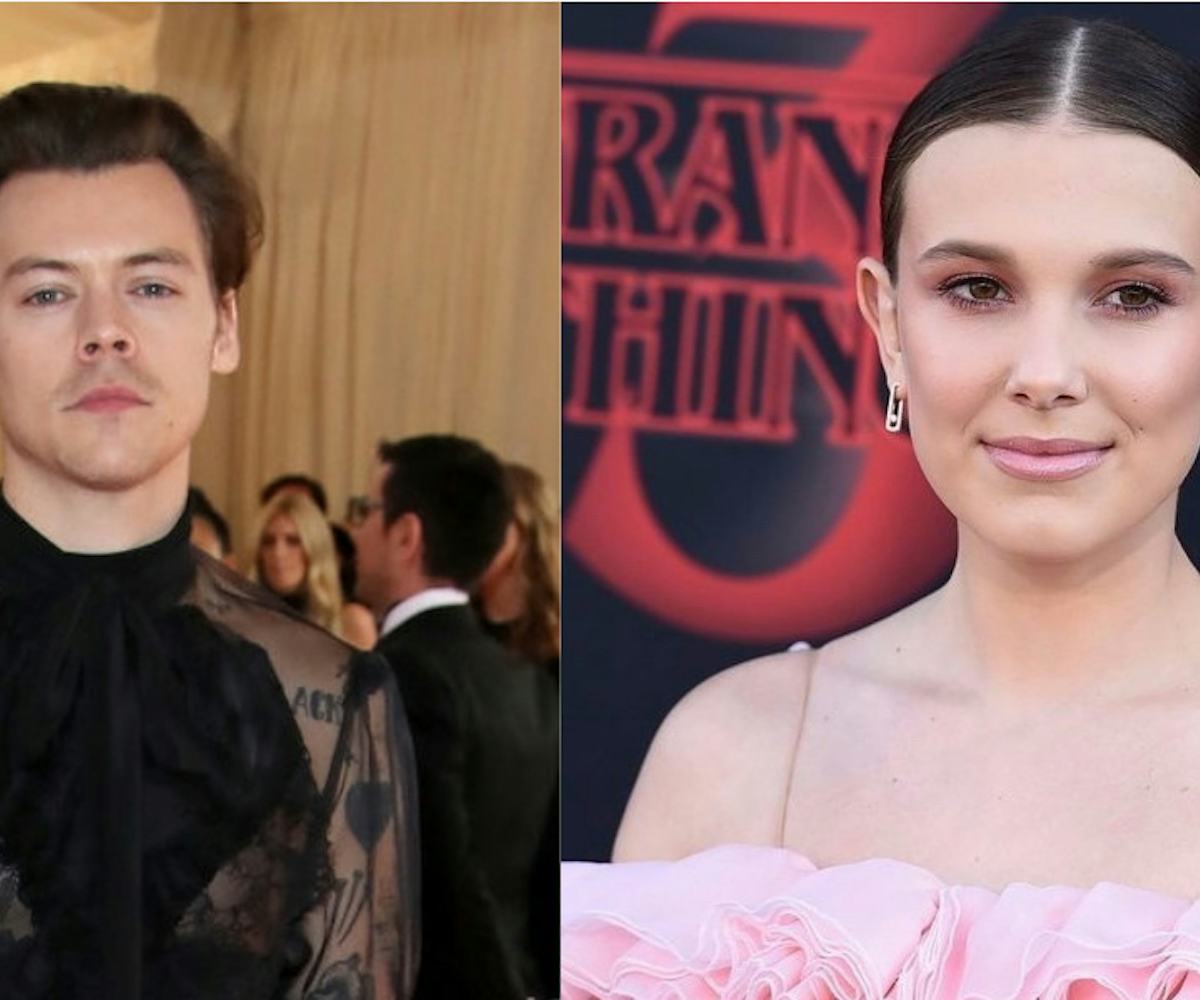 Photos via Shutterstock
Harry Styles And Millie Bobby Brown Danced Together At An Ariana Grande Show
Tbh we're just really grateful she wasn't there with Drake
Harry Styles and Millie Bobby Brown were recently spotted having a dance party at an Ariana Grande concert, and Twitter is very here for this unexpected celebrity friendship. Whether or not the pair planned to attend the concert together in the first place—or simply wound up running into each other in a VIP section and hit it off—remains unclear. But what is clear is that they had a wild time, and if they haven't already, should make plans to go to more shows together soon.
Apparently, Styles is a huge fanof Grande. Even before fans noticed that he was partying alongside Brown, clips and pics of Styles getting his life at the show started to pop on Twitter. One fan, @slutdropstyles, pointed out that Styles' "extra ass" wore seven rings (à la the thank u, next track) with his all-white outfit. A follow-up clip allegedly shows Styles searching for one of his rings, having lost it amidst all the dancing, but quickly giving up and moving on with his night.
Styles is clearly having a better Hot Girl Summer than I am. Does he need another person to scream-sing along to Grande with? I'm available.
Previously, Brown was linked-in-friendship with 32-year-old artist Drake, apparently having a "lovely" bond with him and being on the receiving end of ample relationship advice. While many found that relationship pretty gross, that's not the case so far for this pal-ship with Styles, which seems to be all dancing to pop queens and none of the weird DMs.