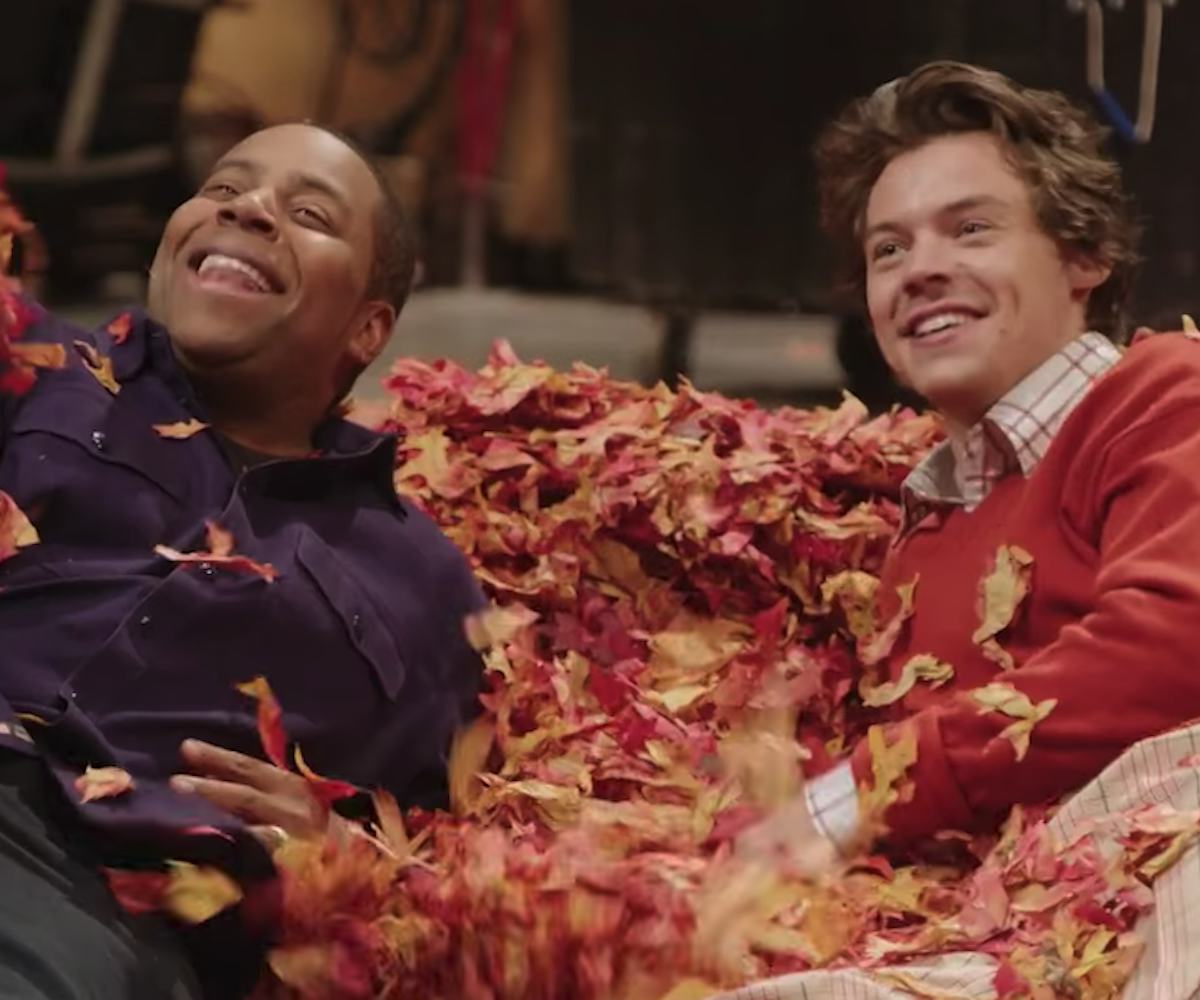 Screenshot via YouTube
Harry Styles And Kenan Thompson Have Some "Sweater Weather Hijinks" In 'SNL' Promo
He's up for literally *anything*
The first teaser for Harry Styles' upcoming double-duty gig on Saturday Night Livehas arrived, and it's both endearing and all-too-short. Though all of New York City knows that fall already came and went before anyone had the chance to enjoy it, Kenan Thompson isn't going to let the season slip through his fingers. He invites Styles to join in on the wholesome fun as he welcomes the singer back to the studio to host and perform on the show.
"I'm very, very excited to be back at SNL. I'm gonna be some characters, I'm gonna sing. I'm pretty much down for anything," Styles says to Thompson at the start of the video. After quickly verifying that Styles meant anything, Thompson suggests they "enjoy the magic of fall" together. Styles lists off ideas like "hot cider and scarves" — pronouncing them in a peculiar way that is nearly as adorable as Adam Driver saying "ghouls" — but the specific "sweater weather hijinks" Thompson had in mind involves running full speed into a pile of leaves.
See the entire teaser clip below. If you're considering trying to catch Styles' hosting gig in real life, you might want to start camping outside 30 Rock now.