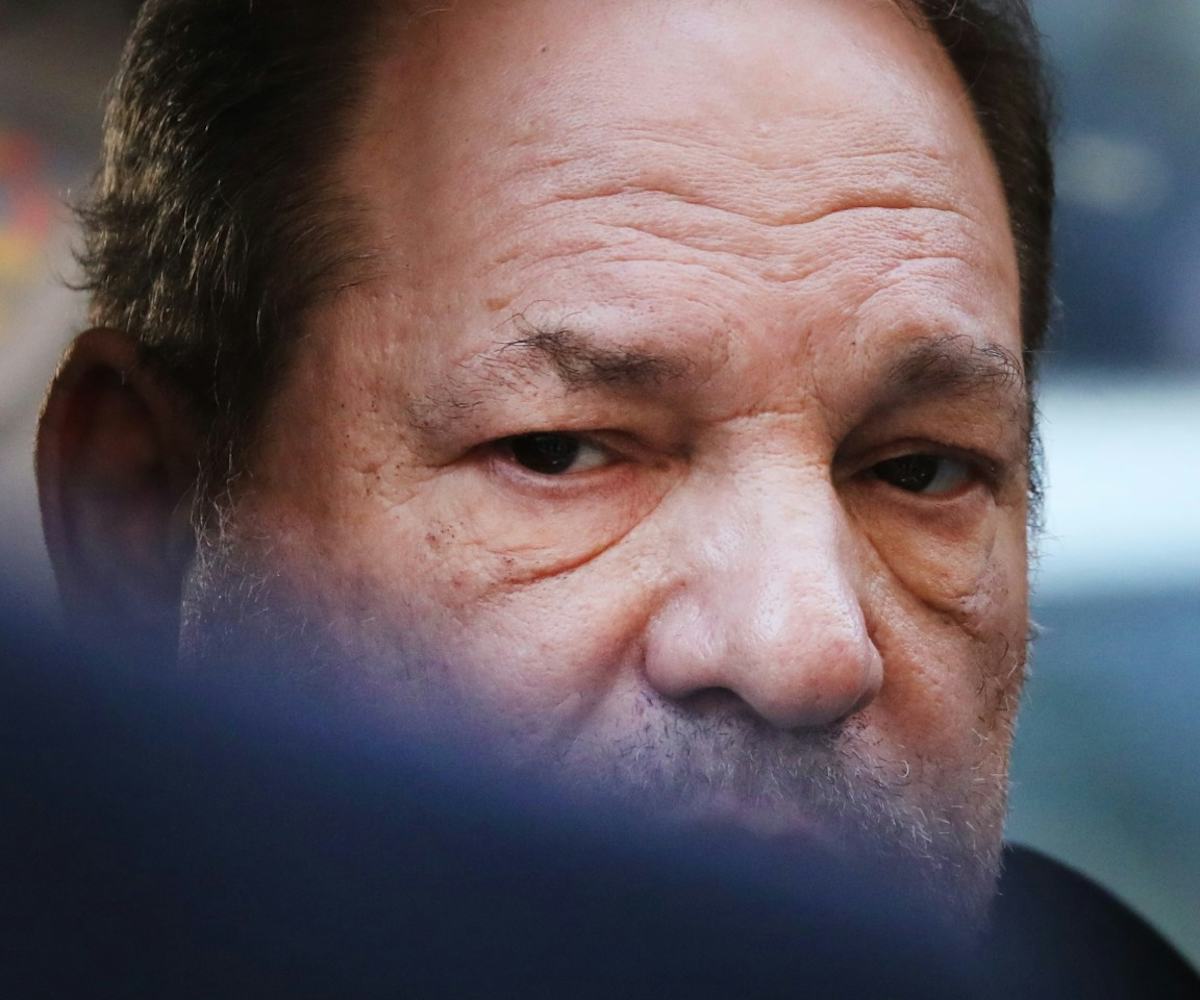 Photo by Spencer Platt/Getty Images
Harvey Weinstein Found Guilty In Landmark #MeToo Case
The disgraced former studio boss has been convicted on two charges of rape and sexual assault
You can now add convicted rapist and sex offender to Harvey Weinstein's long list of titles. The 67-year-old disgraced former studio boss was found guilty on two counts of rape and sexual assault on Monday, The Associated Press, New York Times and other outlets report. The verdict was delivered by the New York judge and jury who convicted the 67-year-old disgraced former studio boss on two criminal sex acts, one a 2006 assault on a production assistant and the other a 2013 third-degree rape of an aspiring actress in a hotel room. Weinstein was acquitted of the other three charges, including the most-serious two counts of predatory sexual assault, each of which would've carried a lifetime prison sentence.
Weinstein now faces up to 29 years in jail: 25 years for the assault and four for the rape. After the verdict was announced, Weinstein reportedly had "a look of resignation on his face," and was immediately handcuffed and led to jail, according to The Associate Press. His sentencing has been scheduled for March 11; in the meantime, he still faces additional charges in Los Angeles.
Although Weinstein was acquitted on the most serious charges, this is still a landmark decision for the case that kicked off the #MeToo movement and subsequent reckoning of a slew of other high-ranking men in nearly all other fields, including NBC's Matt Lauer and comedian Louis CK. For the early Weinstin accusers and all other sexual assault survivors, it hopefully also marks a shift in how victims will believed in the future.
"Gratitude to the brave women who've testified and to the jury for seeing through the dirty tactics of the defense," Rosanna Arquette, an early Weinstein accuser, tweeted on Monday. "we will change the laws in the future so that rape victims are heard and not discredited and so that it's easier for people to report their rapes."
Read the full report at The Associated Press.