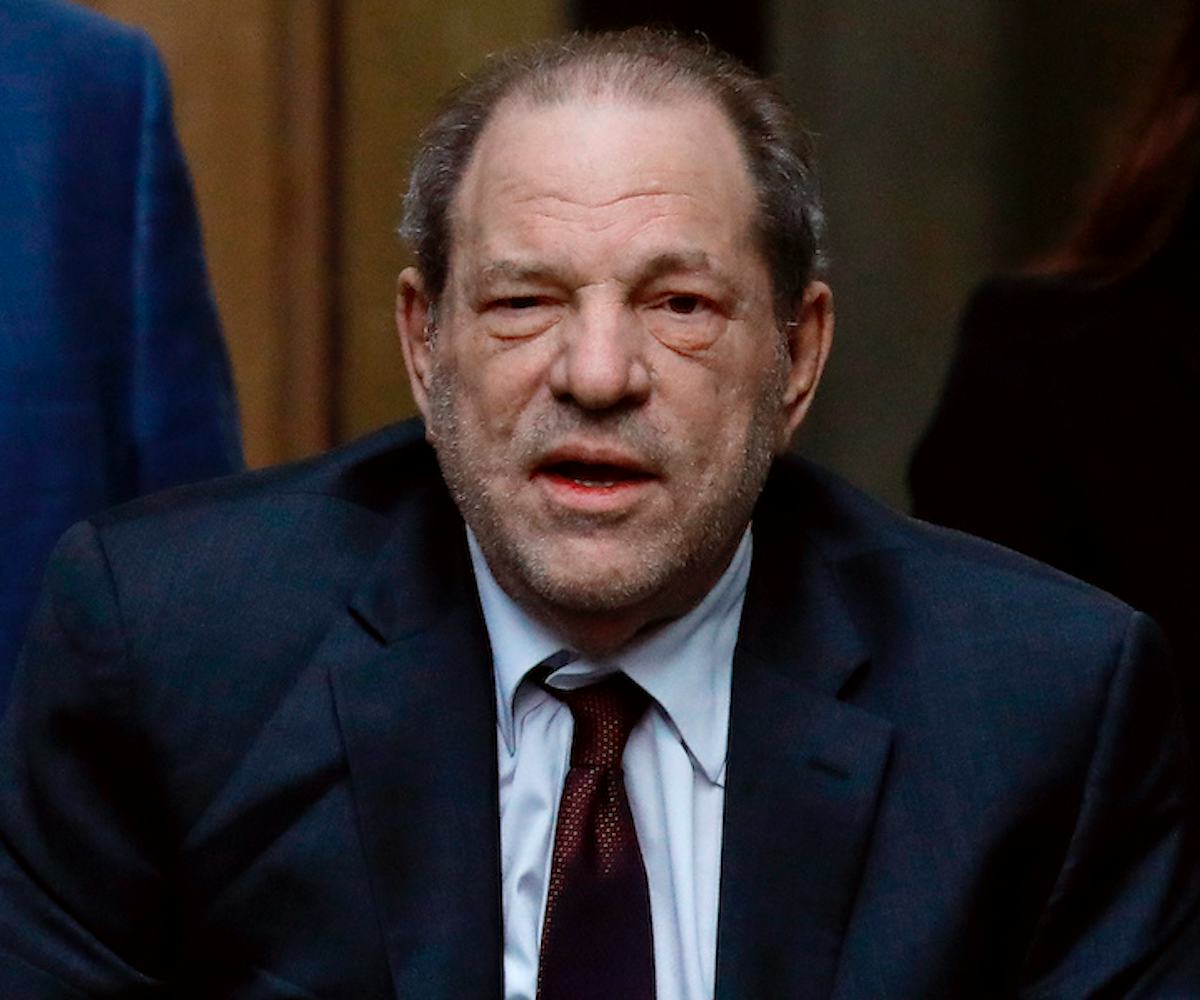 Photo via Getty
Harvey Weinstein Sentenced To 23 Years In Prison For Rape And Sexual Assault
The disgraced Hollywood mogul was convicted of raping one woman and sexually assaulting another
After a trial that has lasted for two months, but has been in the minds of the general public for the better part of two and a half years, Harvey Weinstein has finally received his sentencing after being convicted for raping one woman and sexually assaulting another. The former Hollywood super-producer and owner of the now defunct Weinstein Company was sentenced to 23 years in prison, out of a maximum of 29.
The sentencing from Justice James A. Burke follows the heart-rending testimonies given by the two aforementioned survivors, Miriam Haley, a former Project Runway production assistant who Weinstein forcibly performed oral sex on in 2006, and Jessica Mann, a former aspiring actress who Weinstein raped in 2013.
During Haley's victim impact statement, she requested that Weinstein be given a sentence that was "long enough for him to acknowledge what he has done to me and others and to truly be sorry." Mann's statement included a similar sentiment. Both women agreed that Weinstein has done little to nothing to even recognize the long-lasting, life-altering harm his horrifying crimes have caused for his numerous survivors (many whom weren't allowed to give victim impact statements since his charges weren't based on their particular allegations against him), let alone repent for them.
Weinstein spent the majority of the weeks in between his conviction and his sentencing at Manhattan's Bellevue Hospital, where he was checked in for high blood pressure and heart palpitations, but was relocated to Rikers Island Jail several days ago after receiving heart surgery. Claiming that his health was in rapid decline, his lawyers requested that Justice Burke give Weinstein the minimum sentence for his crimes (a measly five years) lest he have to die in prison.
Luckily, the judge did not take heed of these requests. Though 23 years is certainly not the same as 29 (and neither is actually "life"), it is comforting to know that Weinstein will be locked up for the foreseeable future. If he dies, well, have a nice funeral behind bars.