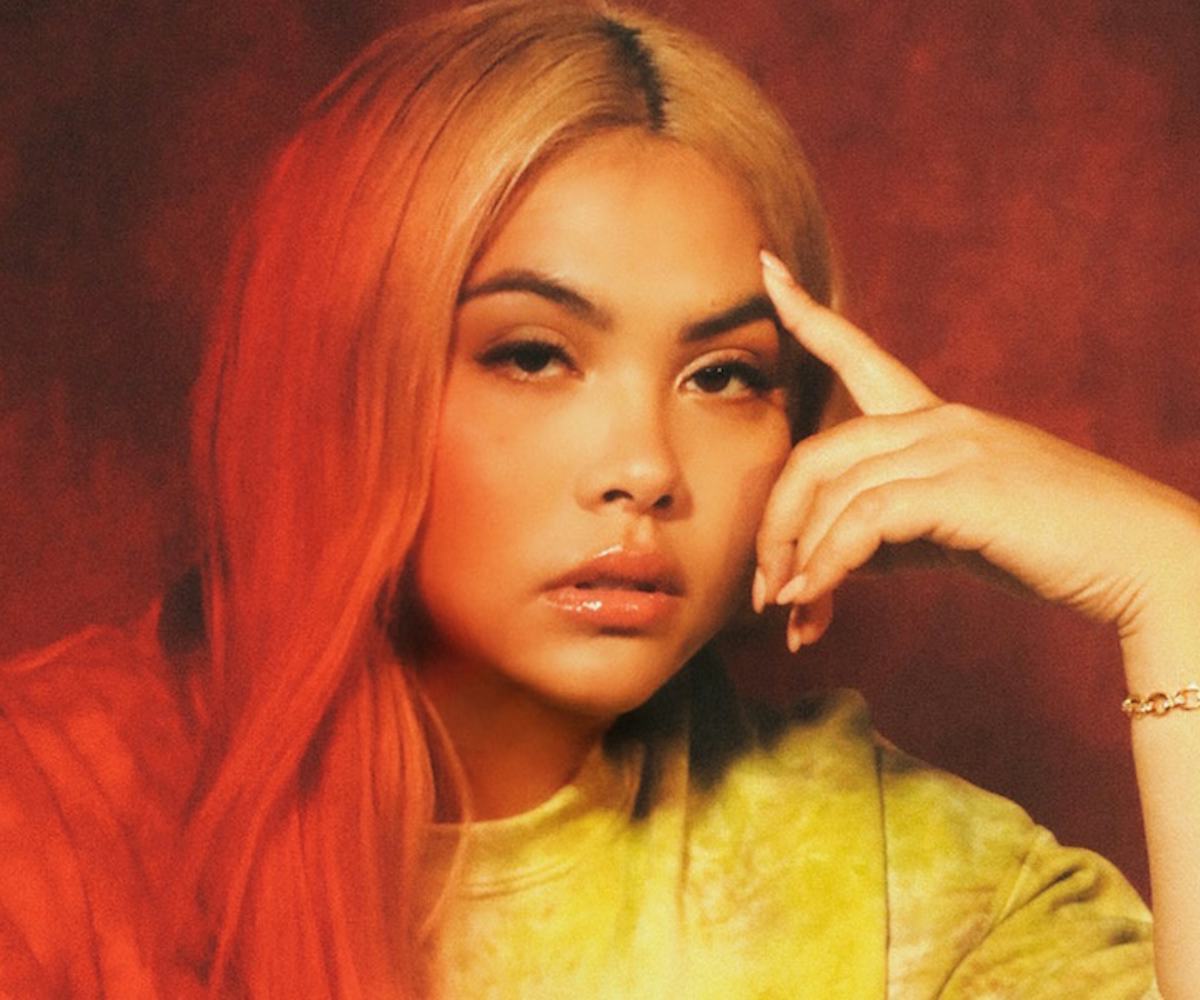 Photo by Amanda Charchian
Hayley Kiyoko Exorcises Her Own "Demons" On New Salsa-Inspired Single
She opens up a conversation about mental health with this brooding track
Only Hayley Kiyoko could simultaneously sing about mental health and make you want to dance, which is exactly what she's done with her new single, "Demons." The song is the second release off of the forthcoming album I'M TOO SENSITIVE FOR THIS SHIT, following the super-queer, super-witchy "I Wish" that dropped back in July. On "Demons," Kiyoko weaves a demonic metaphor for mental illness over a hypnotic salsa-inspired beat.
In a press release, Kiyoko says that the single is "very personal" to her, having written the lyrics to the chorus first in her notes and finding her creative spark from there. "There was something so haunting about it I wanted to try to turn it into something positive," she states. "I wanted to sing about mental health and battling the inner 'demons' many of us struggle with. But with a heavy upbeat track that everyone can sing and support you with. It's so important for people struggling to realize that they're not alone and I hope this song can play a part in sparking that realization."
On "Demons," she doesn't necessarily turn her inner musings into something bubbly and bright, rather a brooding, dark pop track that you could dance to in the club. Though the song's creepy composition seems perfectly timed for Halloween, it's a darkness that will remain evergreen long after October 31 has passed.
Listen to "Demons" below.