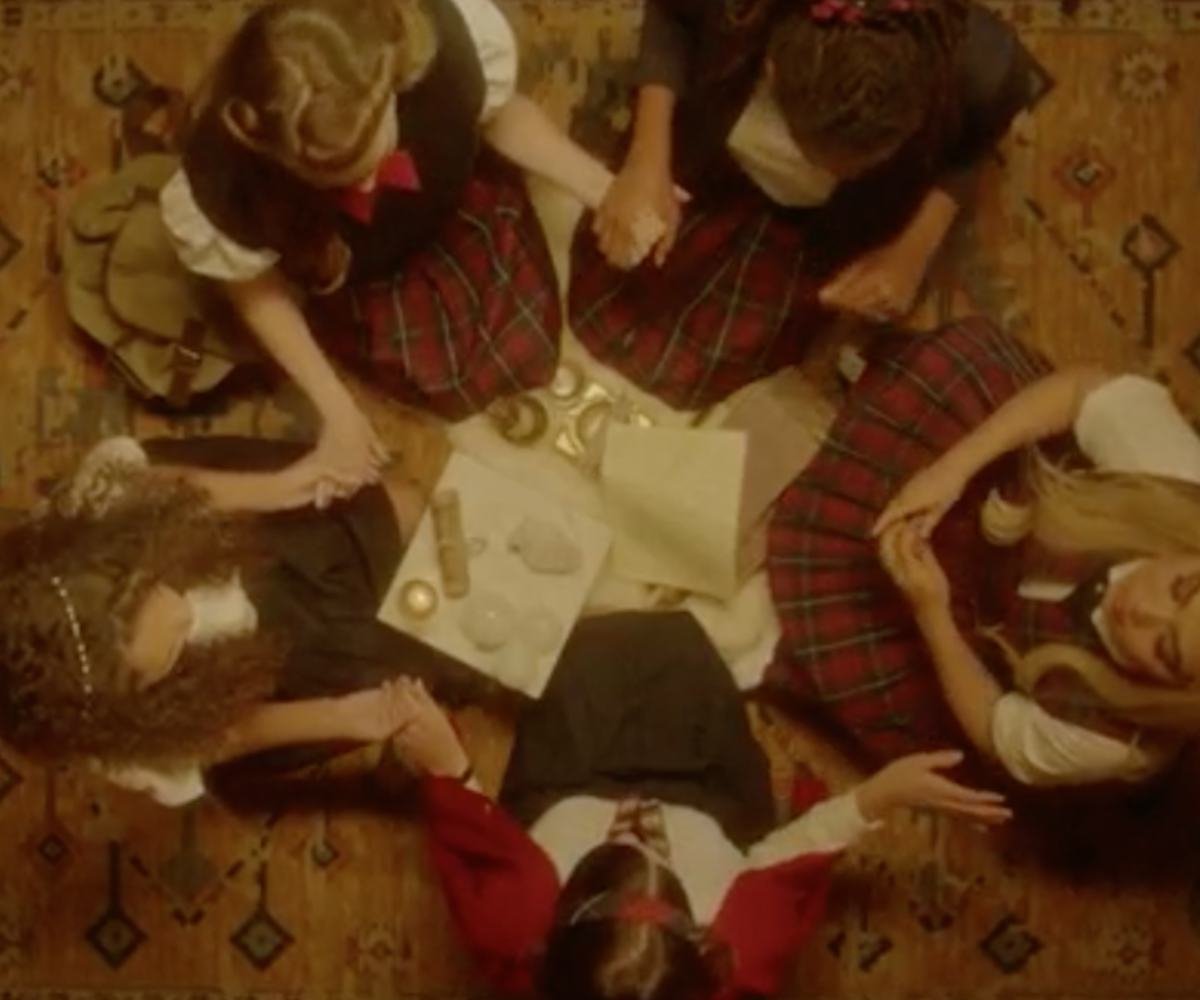 Hayley Kiyoko's "I Wish" Video Is The Queer Witch Flick We Deserve
Spells with friends are the best way to treat heartbreak, IMO
Hayley Kiyoko is back to remind us all that just because 20GayTeen is over, that doesn't mean she's done providing us all with the queer bops we deserve. Today, Kiyoko dropped a new single, "I Wish," along with a witchy self-directed video.
In the video, Kiyoko is heartbroken and has been for a few weeks. Looking for a fix, she and her friends from school—played by Maia Mitchell, Madison Pettis, Ana Osario, and Tamika Miller—pass Kiyoko a potion to sip, before holding hands and chanting: "Wash away bliss. Forget her kiss. She'll never miss. Grant this wish. I wish, I wish, I wish." Kiyoko drops to the ground just as the song kicks in, before jumping up and exorcising her former love from her heart through a series of killer dance moves.
Kiyoko spoke to the meaning behind the track and visuals in a press release, sharing, "It's really hard when you love someone who doesn't feel the same way. In this video, I wanted to bring to life the support group we all need when our love for someone isn't being reciprocated. Having a strong support system of friends is so important to remind us we are loved and we are not alone."
Watch the video for "I Wish," below.