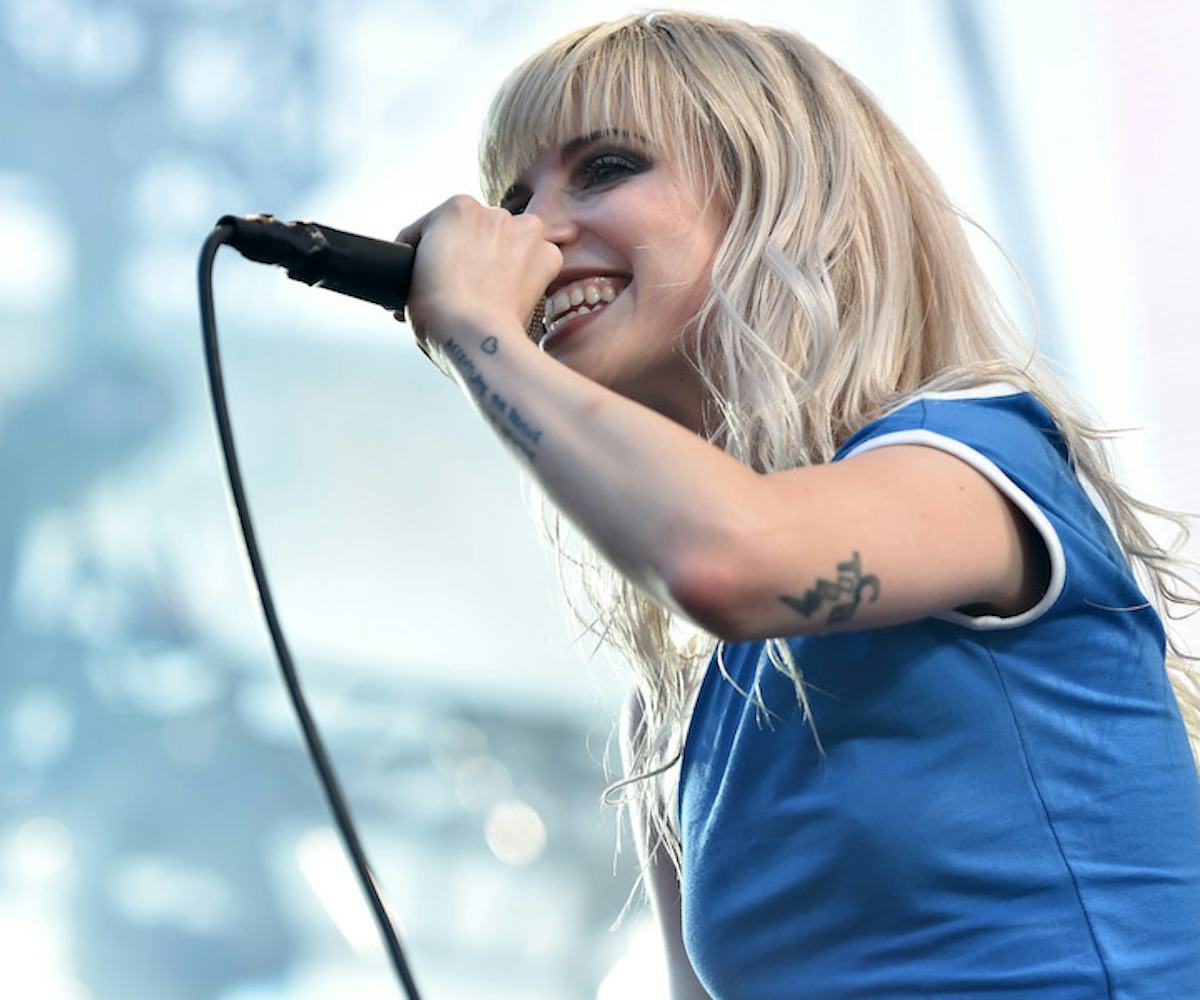 Photo by Alberto E. Rodriguez/Getty Images
Is Hayley Williams Teasing New Music?
The Paramore singer posted a series of cryptic Instagram posts that fans think are clues
Hayley Williams posted a video of herself singing to Instagram yesterday afternoon before signing off the platform for "a bit" of a break. Fans were ecstatic to see Williams singing... the only problem is, the video is muted. Is Williams trying to tease her fans with new work?
Williams posted three separate items to Instagram with captions that, when read in order from newest to oldest, link to offer something that looks like a lyric: "What you see/ And all the lonely/ Lovely things you don't." The newest image, captioned "what you see," is shot by band member Zac Farro and shows Williams in full makeup for the "Hard Times" video.
The second is a muted selfie video, captioned "and all the lonely," which shows Williams playing the guitar and singing alone. Fans are freaking out in the comments section, debating whether or not she is singing a song that has been released or not given that she removed the sound from the clip.
The third is an intimate photo of Williams sitting on her bed with her two dogs, captioned "lovely things you don't."
Each of the three phrases in the captions match up with the content, going from Hayley's public image to her most personal. Fans are convinced this could all be a hint at new material. One Reddit chain suggests that the captions and video could be teasing new music, but, in the replies, points out that Williams' hair is platinum in the video—her hair is currently back to its natural color, dirty blonde, at the roots—so it's likely an old clip. Is this a song she previously recorded but never released to the public?
Williams went on to post to her story that she'd be taking a step back from her personal social media accounts, writing, "I been workin hard and lookin forward to disconnecting." She later added, "Love to you and yours and hope you doin whatever it is that you need to do to take care of you!"