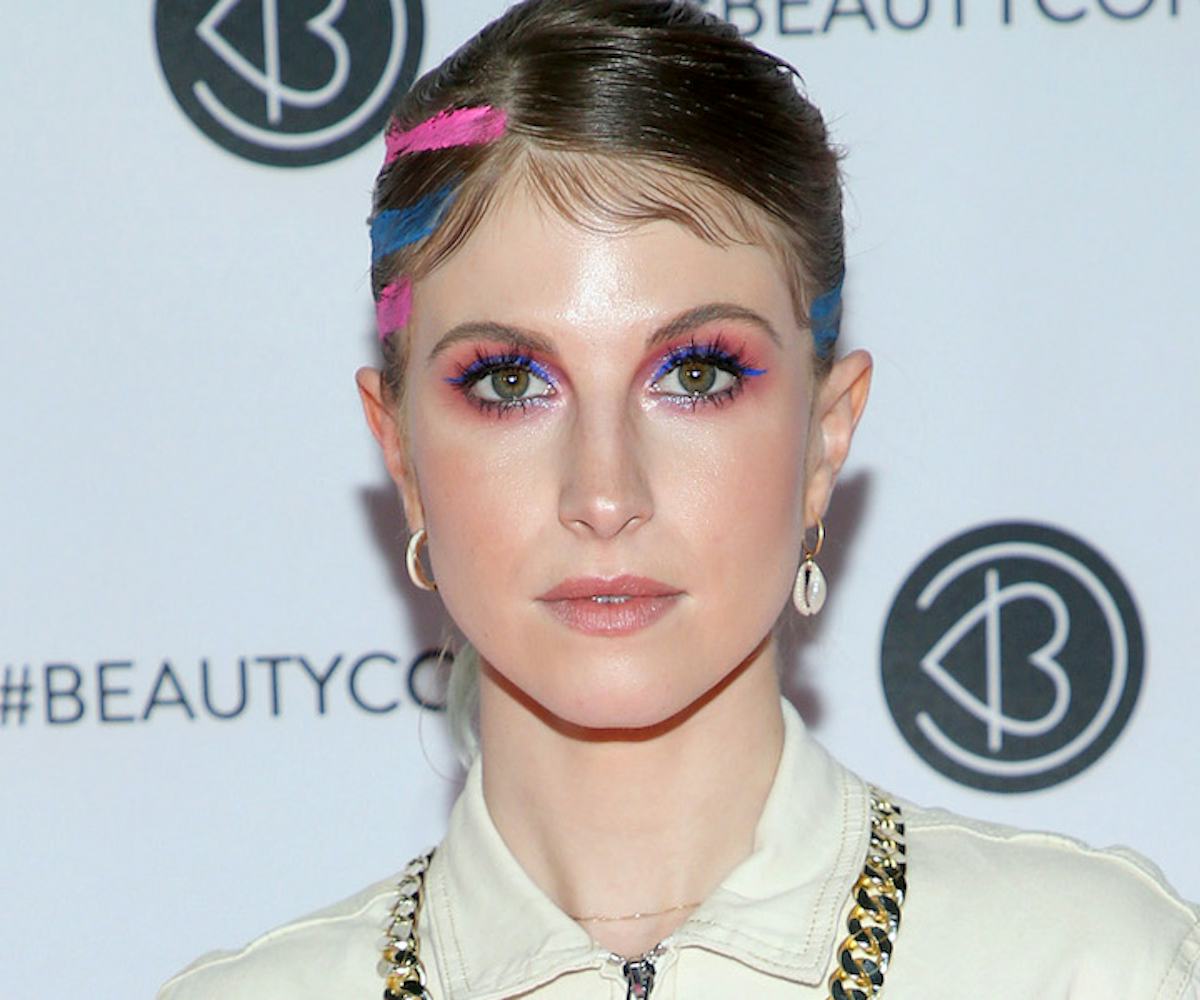 Photo by Phillip Faraone/WireImage
Hayley Williams Teases First Solo Single "Simmer"
Here's everything you need to know
Paramore fans, rejoice: Hayley Williams is about to release new music. The singer has finally revealed the first specific details about her debut solo album, Petals for Armor, after weeks of teasing. The first single? "SIMMER," set for a January 22 release.
Williams has been teasing her forthcoming solo music since January 7, beginning with a cryptic silent teaser. Late January 20, Williams followed up with a new clip, this time announcing "SIMMER" and its release date. There's no music to be heard in the short video: only staccato, panicked breaths, presumably from Williams. There are no other details about "SIMMER" yet, but shortly before her social media hiatus in Spring 2019, Williams posted a series of photos captioned by what seemed to be song lyrics. Perhaps fans will hear them contextualized in the verses of "SIMMER," or later on Petals for Armor?
Back in August 2019 during an interview with ET at BeautyCon LA, Williams admitted, "I really don't know what's next for Paramore." She continued, "The guys [Taylor York, Zac Farro] and I just had dinner the other night at my house, and I think we're just really enjoying being friends and adult human beings at home by ourselves, without music."
Since After Laughter, Williams has been entirely focused on her hair brand, GoodDyeYoung, launching shampoo and conditioner in addition to the already popular line of dyes, which arrived at Sephora in late 2018. Williams brought the brand to Bonnaroo Music and Arts Festival with the inaugural Sanctuary of Self Love in 2019, where Farro's solo project HALFNOISE performed.
Check out Williams' official Twitter announcement below, and stay tuned for the release of "SIMMER."