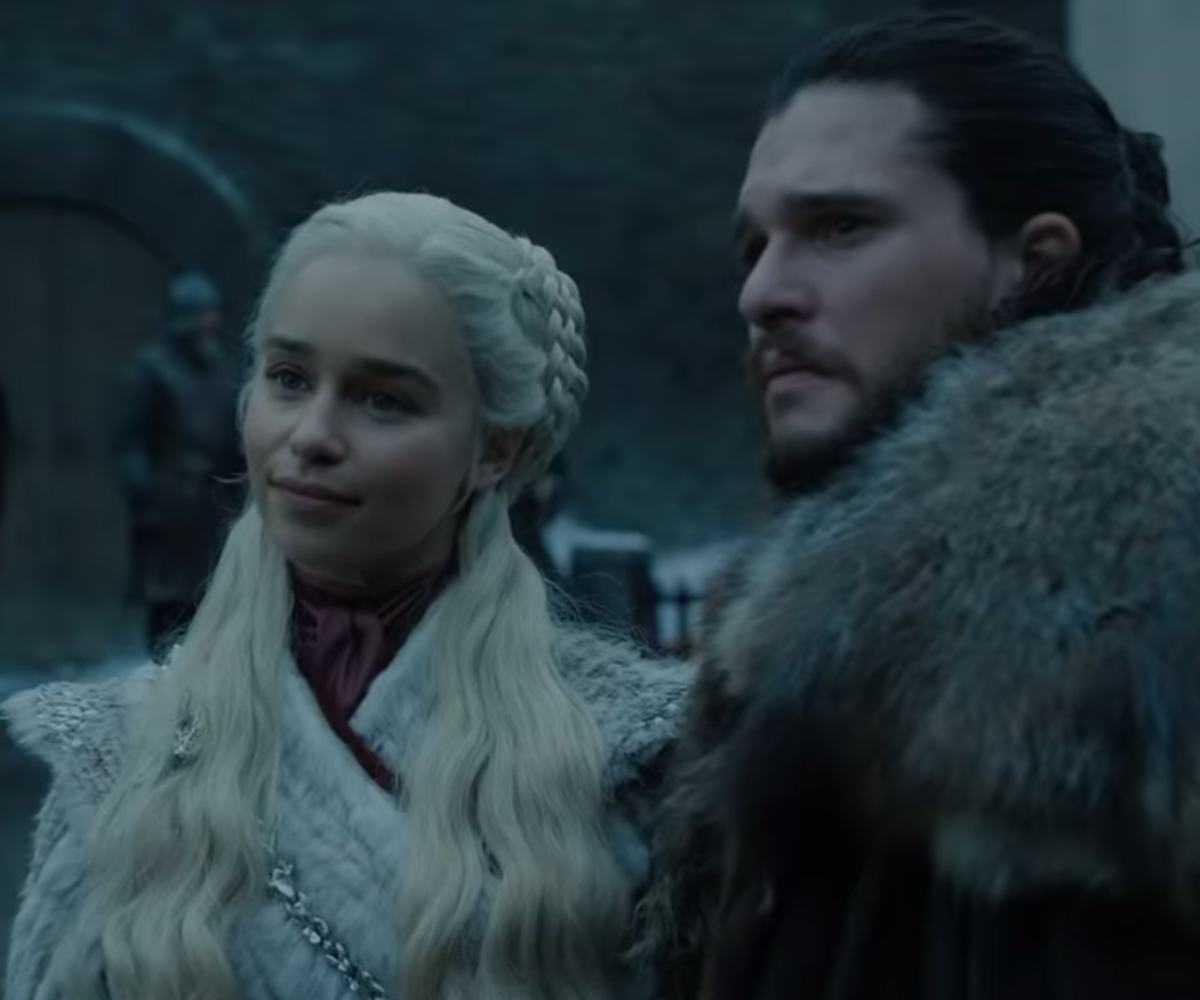 Screenshot via YouTube
HBO Teaser Gives First Look At 'Game Of Thrones,' 'Big Little Lies,' And 'Euphoria'
Such little time, so much info
HBO packed quite a bit of info into a short teaser, released Sunday night during the 76th Golden Globe Awards. From "first looks" at Game of Thronesto Big Little Lies, there's a little something for every fandom coming in 2019.
Game of Thrones may be ending, with its final season premiering in April, but it won't go out without a bang. Sansa (Sophie Turner) and Daenerys (Emilia Clarke) finally meet, and the tension is palpable. Sansa doesn't even greet Daenerys, straight off stating, "Winterfell is yours, your Grace."
New series Watchmen looks scary AF, filled with masked policemen and a single ominous threat: "It's only just begun." The few seconds of screen time it gets are the only visuals of the new series available to viewers right now, but it's loosely based off a comic book series of the same name, so that might give fans the bit of info they need to tune in.
Zendaya's new series Euphoriaalso gets its first visual teaser; similar to Watchmen very little is known about its plot other than its source material, an Israeli series of the same name, and that it follows a group of high school students "as they navigate drugs, sex, identity, trauma, social media, love, and friendship."
As for Big Little Lies, the series is coming back for a second season, and all the leading ladies are shown in a police lineup in their ball gowns. Meryl Streep, who joined the cast for Season 2, wants "to know what happened that night," and so do we.
Check out the full teaser, below.