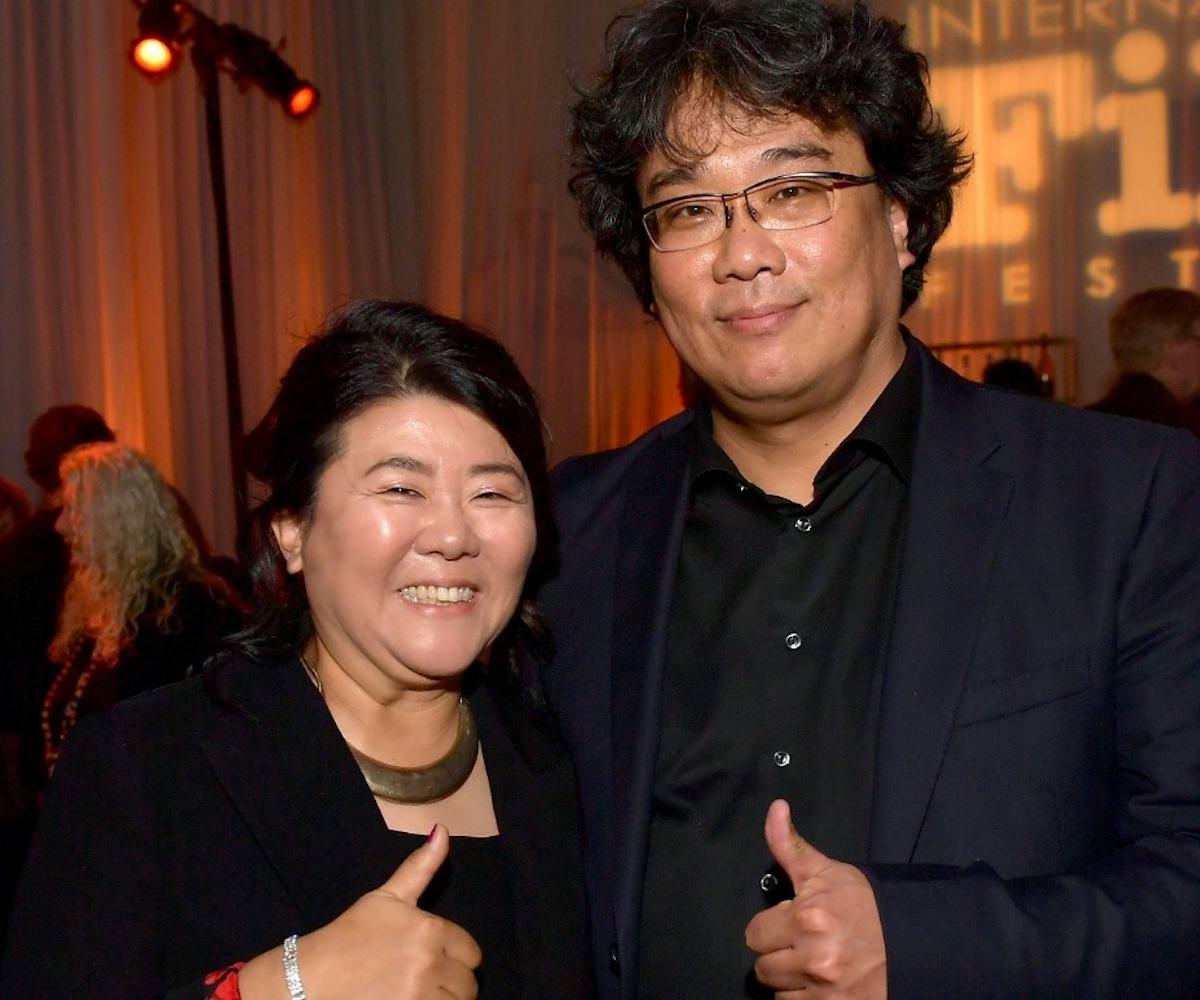 Photo by Matt Winkelmeyer/Getty Images for SBIFF
HBO's 'Parasite' Adaptation Will Be A Six-Hour-Long Film
Director Bong Joon Ho has revealed more details about the forthcoming adaptation
It's good that Americans have now overcome the one-inch tall barrier of subtitles because Korean director Bong Joon Ho revealed on Friday that he will be adapting his Palme d'Or-winning film Parasite into a six-hour film for HBO. Earlier this month it was revealed that Bong would be teaming up with the television network to create a limited series adaptation of his film alongside Succession executive producer Adam McKay.
In a new exclusive interview with TheWrap, Bong revealed that the adaptation will explore and expand upon the world he built in the original film. "I had all these key ideas accumulated from when I started writing the script," Bong told TheWrap. "I just couldn't include all those ideas in the two-hour running time of the film, so they're all stored in my iPad and my goal with this limited series is to create a six-hour-long film."
"For example when the original housekeeper Mun Gwang (Lee Jung Eun) comes back in the late-night, something happened to her face. Even her husband asked about it but she never answered," Bong continued. "I know why she had the bruises on her face. I have a story for that and aside from that why does she know the existence of this bunker? What relationship does she have with that architect to know of this bunker? So I have all these hidden stories that I have stored."
Creative talks surrounding the series are still ongoing, including whether or not the project would be in Korean or English.
Parasiteis a dark comedy following a working-class family as they slowly scam their way into employment by a local wealthy family. The film is a sharp critique of class and capitalism, and has been nominated for six Academy Awards, including Best Original Screenplay and Best Picture.