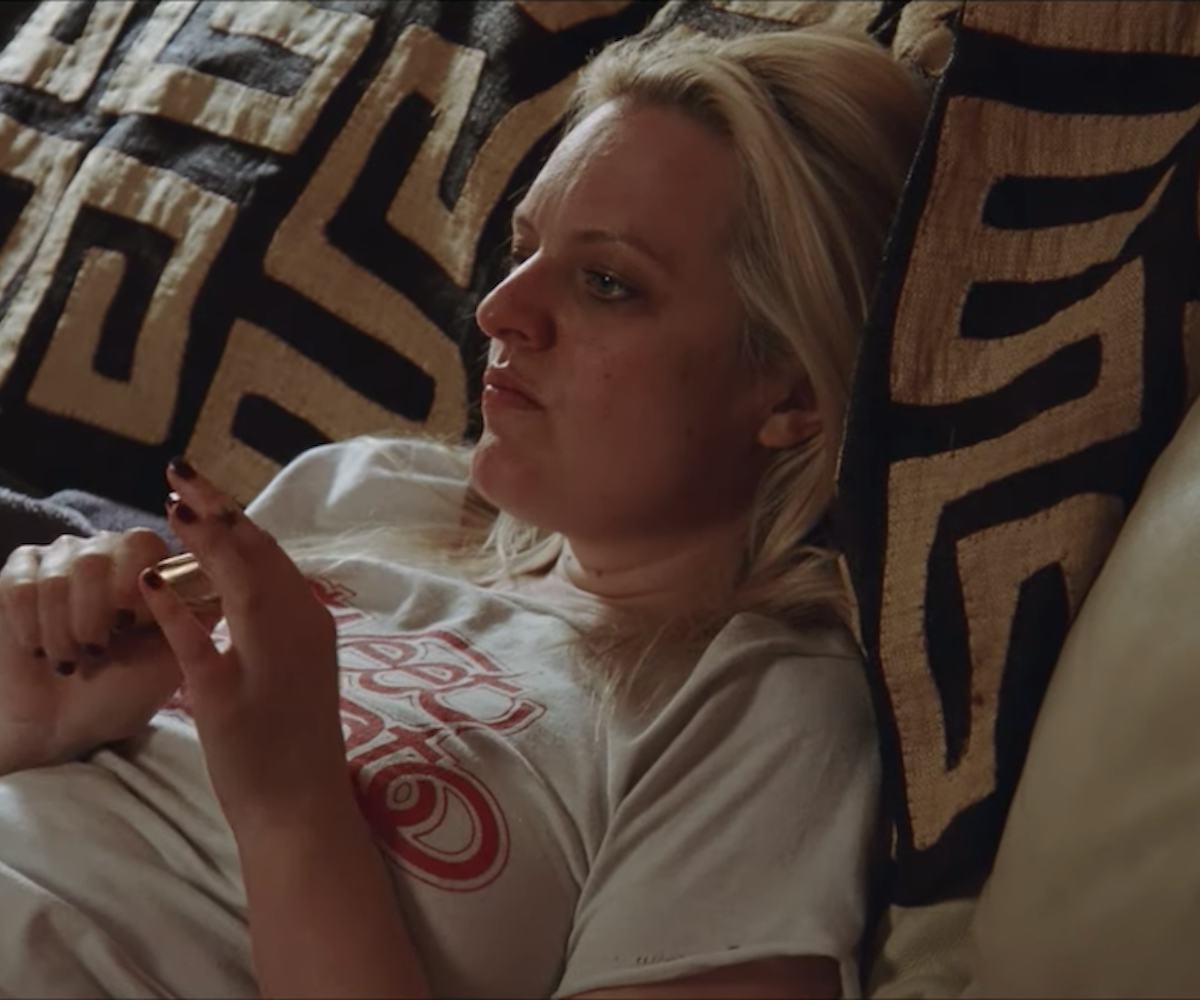 Elisabeth Moss Is A Punk Rock Star On The Brink Of Collapse In 'Her Smell' Trailer
Cara Delevingne, Ashley Benson, and Agyness Deyn also star
Elisabeth Moss is trying to keep it together as punk rock artist Becky Something in the trailer for forthcoming movie Her Smell. She's surrounded by iconic faces who make up her band Something She, Gayle Rankin as Ali van der Wolff and Agyness Deyn as Marielle Hell, as she grapples with the fact that her musical prowess just doesn't draw as big a crowd as it used to.
In addition to the wavering fame, Becky is "grappling with motherhood, exhausted bandmates, nervous record company executives, and a new generation of rising talent eager to usurp her stardom," according to a press release. "When Becky's chaos and excesses derail a recording session and national tour, she finds herself shunned, isolated and alone. Forced to get sober, temper her demons, and reckon with the past, she retreats from the spotlight and tries to recapture the creative inspiration that led her band to success." And what's clear from the trailer, Moss is absolutely meant for this role, transforming into the punk on the brink of collapse.
Rounding out the cast are Ashley Benson, Cara Delevingne, and Dan Stevens. Watch the official trailer, below. Her Smell hits theaters on April 12 in New York and 14 in L.A., with "national expansion to follow."