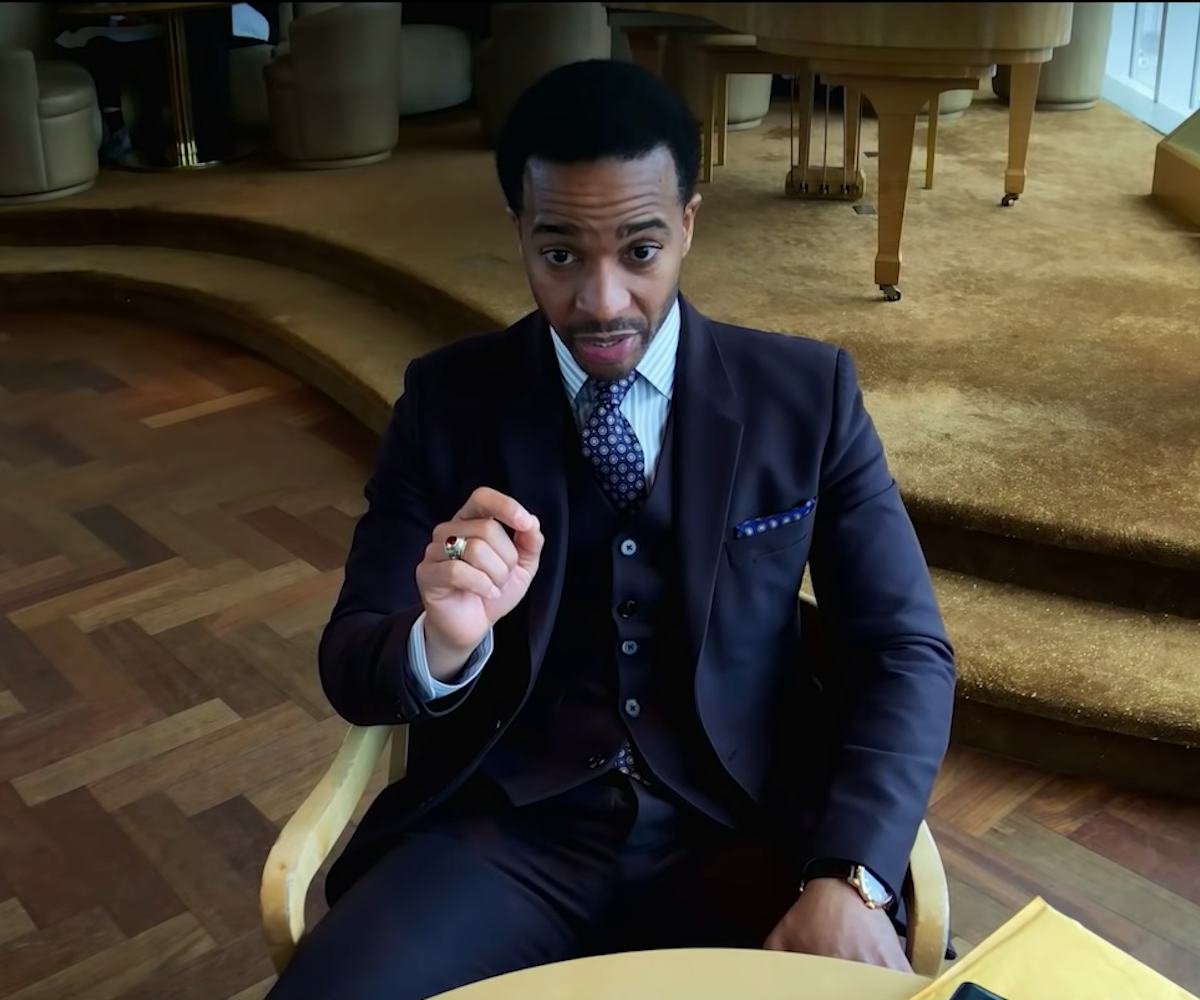 André Holland Is A Sports Agent Taking Power Back For Players In 'High Flying Bird'
Netflix has revealed the official trailer for forthcoming original film High Flying Bird, and suddenly I'm kind of interested in watching something about sports.
With the tagline "play the game on top of the game," the trailer dives headfirst into the politics behind basketball amidst a lockout. André Holland plays a sports agent determined to find a way to get his player (Melvin Gregg) back on the court and take down the power structures that be (aka rich white men). "I can see a whole infrastructure that puts control back in the hands of those behind the ball," he says in the trailer. It's both tense as hell and a serious thirst trap (hi, Gregg).
The film is directed by Steven Soderbergh (Ocean's Eleven, Magic Mike) and written by Tarell Alvin McCraney (Moonlight). Zazie Beetz, Sonja Sohn, and Kyle MacLachlan fill out the cast, so you know exactly what I'll be doing at midnight on February 8 as soon as this film pops up on Netflix.
Watch the trailer for High Flying Bird and check out the poster, below.