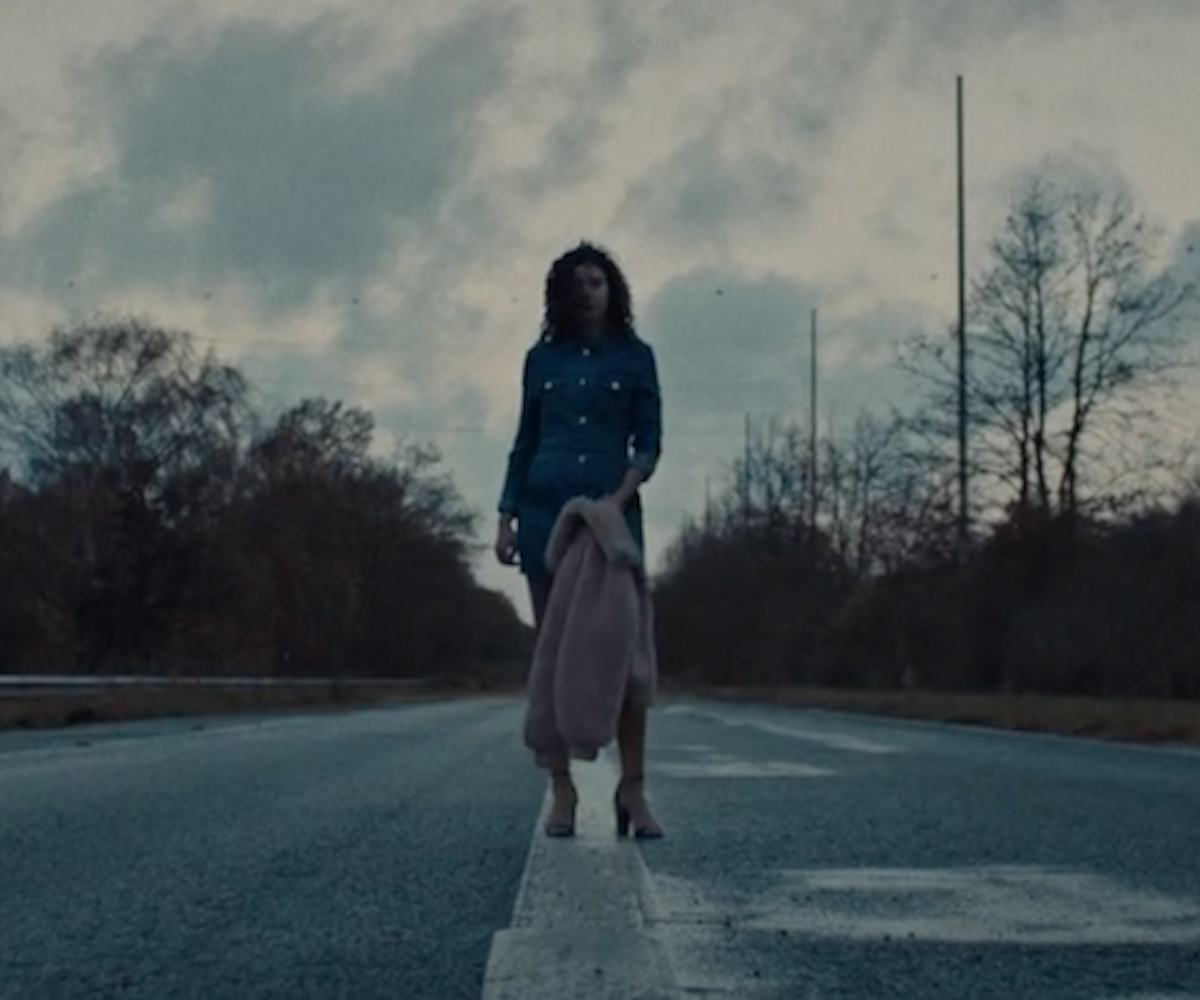 Image via Vimeo
This Film Shows How Ordering Clothes Online Can Destroy The Planet
The way we shop for clothing has changed drastically over the past decade. Rather than opting for in-store experiences at our favorite shops or, a serious throwback, the mall, we now do most of our shopping online, from the convenience of our laptop or smartphone. While, to us, it's a welcomed change, it can actually over time destroy our planet—and a new film is here to remind us of that.
According to a recent U.K. survey, an overwhelming 40 percent of clothing purchased online ends up getting sent back to the retailer. Think about it: How many items did you buy on a whim on Black Friday or Cyber Monday, only to send back a week later because it wasn't what you expected, or you needed a different size? (Ahem—I'm guilty.) Being that so many retailers now offer a free-return policy for a competitive edge, we're even more inclined to add items to our carts and click "purchase" without a second thought.
While this not only adds to consumption, it also contributes to the already alarming amount of pollution that the fashion industry produces. When we return an item, it's resulting in a two-way drive of a delivery van—literally doubling the pollution the drive creates. This is what global green movement Fashion Revolution is calling "highway fitting."
Fashion Revolution Belgium teamed up with Belgian production company Fledge.tv to launch a new campaign called Highway Fitting that aims to not only bring awareness to us as consumers but to also teach us ways to minimize our impact on the planet. From the obvious reduction of consumption to finding alternative ways to repurpose items that don't fit, Highway Fitting hopes to reduce this influx of returns, a phenomenon that Fashion Revolution believes will only continue to grow if we don't take action now.
Being that we're likely in the midst of shopping for holiday gifts for family and friends, this is something we need to keep in mind. Watch the full film, below, and head on over to HighwayFitting.com to learn more about the movement.