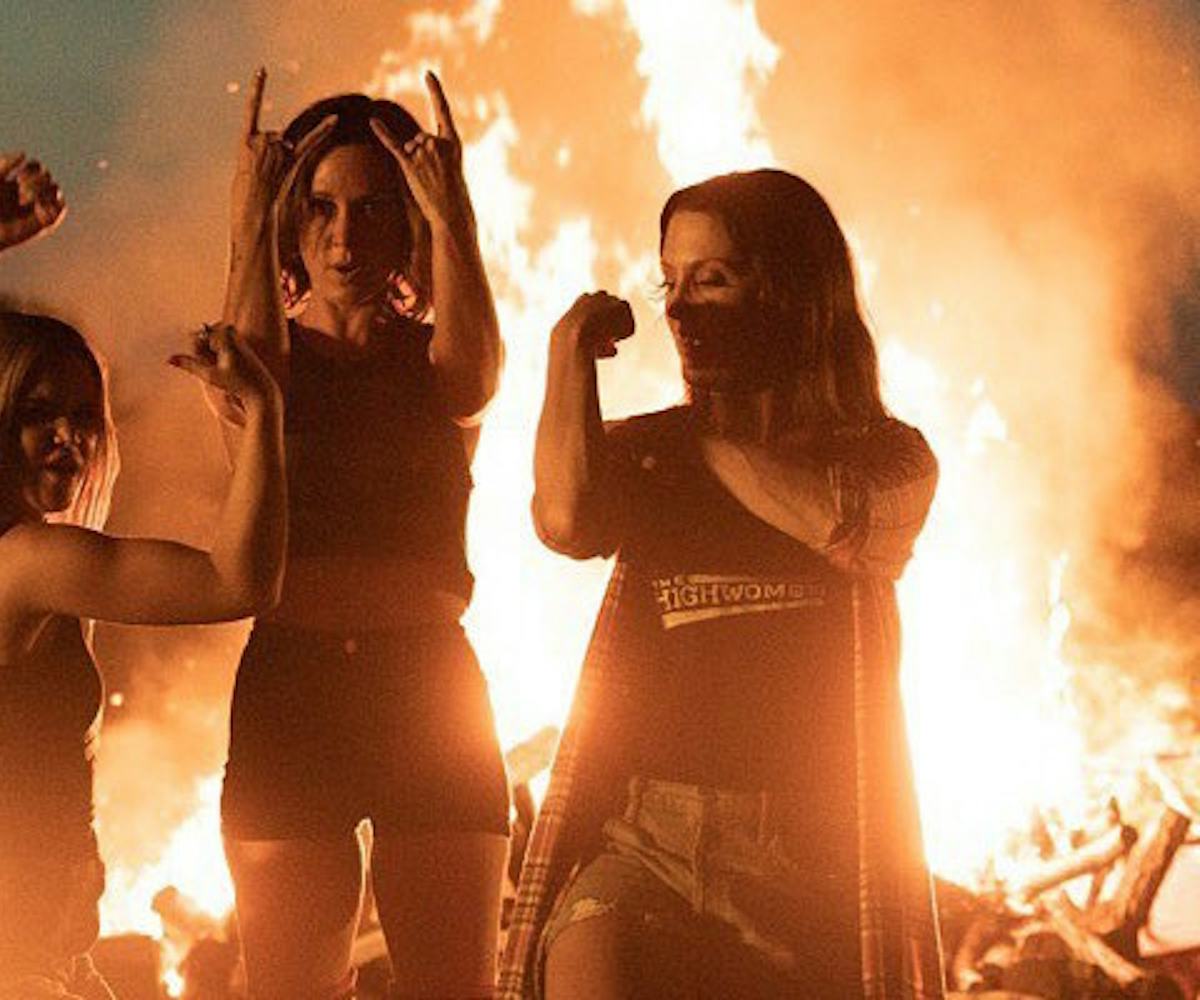 Photo via @thehighwomen on Instagram
The Highwomen Turn Stereotypically Feminine Clothes Into A Bonfire In Debut Video
I love everything about "Redesigning Women"
The supergroup we've been waiting for is finally here, and it's perfect. Brandi Carlile, Natalie Hemby, Maren Morris, and Amanda Shires are The Highwomen, and today they've released their debut track and music video "Redesigning Women."
Hemby shared in a press release that the track is about "the life most women are living today. We juggle so much in 24 hours and I wanted to write a song that reflected the goodness, the madness and the hilarity of it all." For the video, the four-piece group drives a firetruck filled with boxes full of stereotypically feminine clothing. Feathered robes, cartoon bikini T-shirts, and strappy metallic heels are all thrown in a big pile to become fuel for a bonfire attended by some of the coolest women in country. Lauren Alaina, Wynonna Judd, Cassadee Pope, Tanya Tucker, and many more hop out of the back of a pickup truck, and clearly my invite got lost in the mail.
While I *may* have gotten more than a little excited when Shires teased the group's formation back in January—at that point consisting of Carlile, Shires, and Margo Price—now that the group is finally here, I'm even more hyped. The Highwomen are set to put out their debut self-titled album on September 6 and will make their live debut at Newport Folk Festival on Friday, July 26. BRB, finding an Airbnb so I can make a last-minute trip.
Watch "Redesigning Women" below.