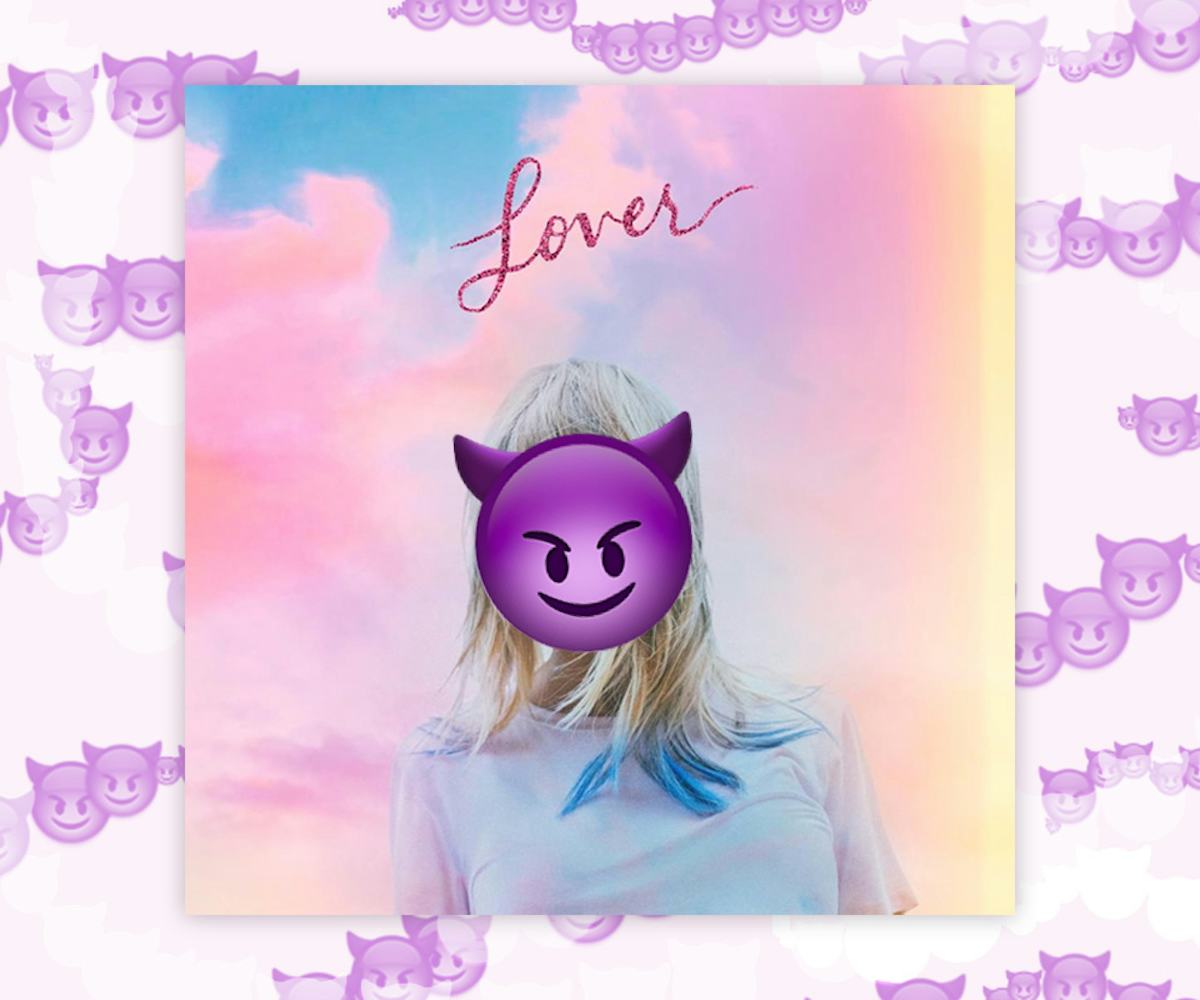 We Found The Horniest Lyrics on Taylor Swift's 'Lover'
Because, yes, she is an adult who does adult things
For longtime Swifties, the release of Taylor Swift's 2017 album Reputation signaled a shift in the pop singer's music. While love, relationships, and heartbreak had long been a through-line in Swift's work, Reputation added another element to the mix: sex. Yes, for the first time embedded in the musician's lyrics were references to getting it on.
Of course, since it's Swift, the words were much more poetic, romantic. On "Dancing With Our Hands Tied," Swift sang, "You had turned my bed into a sacred oasis," while on "Delicate," she asked, "Do the girls back home touch you like I do?" On "...Ready For It?" she belted, "In the middle of the night, in my dreams/ You should see the things we do, baby." Then, there was "Dress," which is entirely about sex if you read the lyrics: "Carve your name into my bedpost/ 'Cause I don't want you like a best friend/ Only bought this dress so you could take it off."
While the internet debated over which song was about which one of Swift's exes, everyone was able to agree on one thing: Swift was, in fact, an adult, who was singing about adult things. It shouldn't have come as a surprise: At the time of its release, Swift was 27 years old. But Swift's move into more mature territory definitely felt a little shocking, an unexpected but not unwelcome revelation.
Now, on Lover, Swift's newest album (and first since Reputation), the singer once again writes lyrics that allude to her intimate experiences. In case you missed any hidden meanings, below is a primer for all of Lover's references to S-E-X.
"Cruel Summer"
Marked by euphoric allusions to keeping her romance (likely with Joe Alwyn) under wraps, there's still an air of desire that runs through the song, as Swift notes the physical attraction she has to him, as well as the emotional connection she's experiencing: "It's new, the shape of your body/ It's blue, the feeling I've got."
"The Man"
Women are often slut-shamed for dating or hooking up with anyone who isn't their significant other. That's especially true for women in the public eye—something Swift has encountered firsthand. On "The Man," Swift imagines what life would be like for her if she were a man and if misogyny and sexism were a non-issue. In this fantasy, her dating life would be celebrated, not criticized. "They'd say I played the field before I found someone to commit to/ And that would be okay for me to do/ Every conquest I had made would make me more of a boss to you."
"I Think He Knows"
On "I Think He Knows," Swift sings of romance like she's 17 and falling in love for the first time again. And she can't help but detail her physical attraction to the person in question, and her desire to act on those impulses: "His hands around a cold glass/ Make me wanna know that/ Body like it's mine."
"Death By a Thousand Cuts"
"Death By a Thousand Cuts" was inspired by Swift watching the Netflix movie Someone Great, which features a familiar-to-Swift narrative. "My heart, my hips, my body, my love/ Tryna find a part of me that you didn't touch," Swift lists the way this person impacted her—and two of those ways are specifically physical.
"False God"
Just like Reputation's "Don't Blame Me," "False God" fuses sexuality and spirituality, focusing on the sacred bond Swift and her partner share: "The altar is my hips/ Even if it's a false god/ We'd still worship this love." She then alludes to having an orgasm with the lyrics: "I know heaven's a thing/ I go there when you touch me, honey." Yes, Taylor!
"Afterglow"
In my mind, "Afterglow" is about make-up sex. Sure, I could be reading too much into it, but I can't help but think that the song is all about the calm after a storm, the kind of chill time that's needed to heal the tension in the moment: "I need to say, hey, it's all me, just don't go/ Meet me in the afterglow."
"Daylight"
Though "Daylight" feels like the second coming of "Clean," it also has a fun reference to Swift sneaking into a lover's bed while she's going back-and-forth from New York. Likely she's referring to the long-distance romance that she'd sometimes need to endure while Alwyn was in London. It's a playful and much-appreciated lyrical addition to what wound up being a super-horny album.