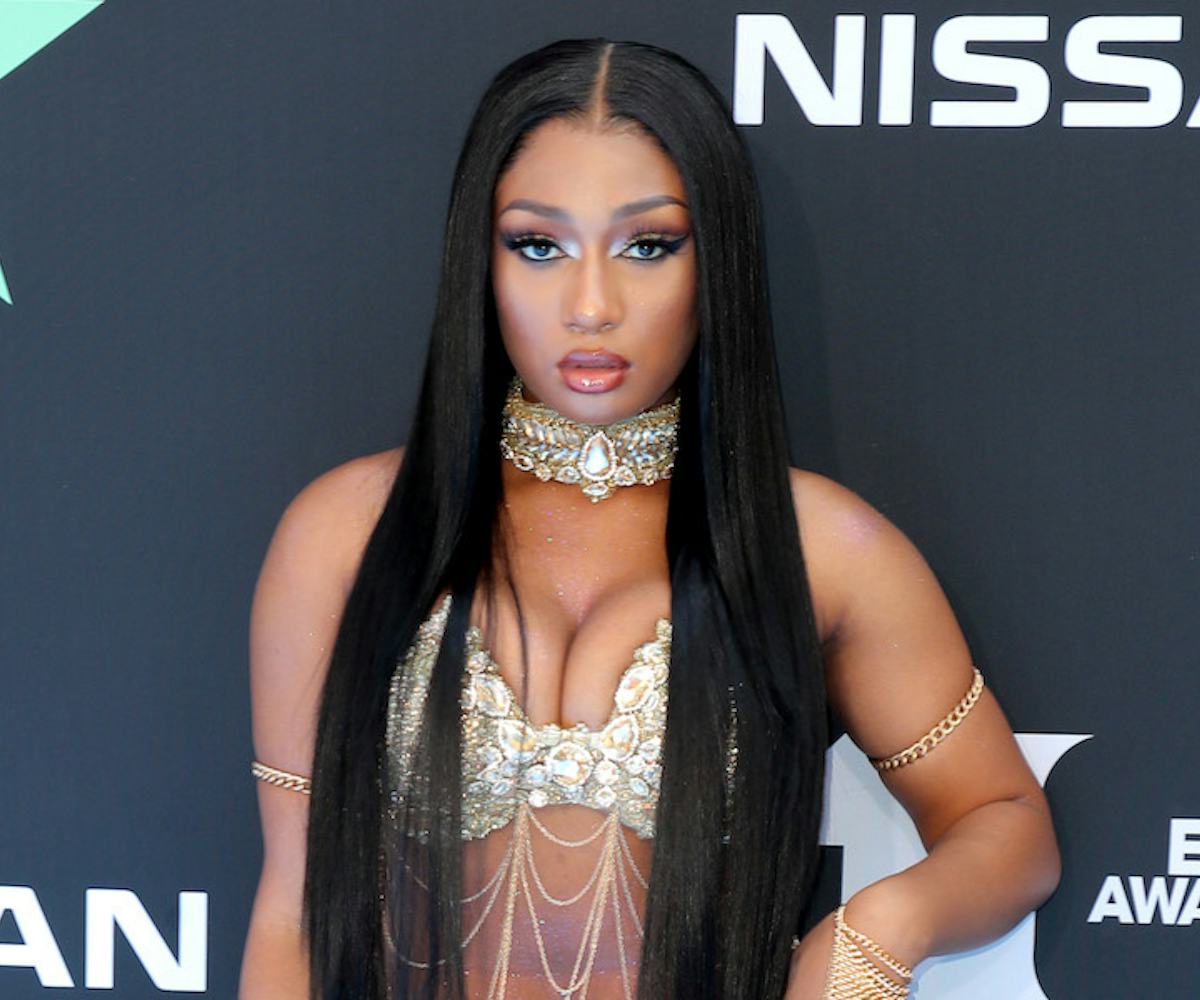 Photo by Chelsea Lauren/Shutterstock
Megan Thee Stallion Finally Trademarked "Hot Girl Summer"
UPDATE 9/23/19 5:58pm: Megan Thee Stallion has apparently acquired the trademark for the phrase "hot girl summer." In an interview with 103 JAMZ, Meg confirmed that the trademark application filed back in July had been approved.
***************************************************************************
Megan Thee Stallion, aka Hot Girl Meg, is in the process of trademarking "Hot Girl Summer," and it's about time. The term, coined by Meg, has recently been co-opted by brands looking to capitalize on the singular good thing on the internet.
Back on July 10, Meg confirmed to a fan on Twitter that the trademark of her viral phrase was "in the process." According to a new report by Billboard, the trademark application was filed on the same day. If approved, the trademark will reportedly cover apparel such as "hoodies, T-shirts, and sportswear."
As we all have done our best to live our best lives all Hot Girl Summer long, brands have tried to appear trendy by using the phrase in promotional materials. Forever 21, Wendy's, and Maybelline are just some of the brands that tried to make money off of the Hot Girl Summer craze without crediting or compensating Meg.
For those uncertain of what the term means, Meg clarified its definition on Twitter: "Being a Hot Girl is about being unapologetically YOU, having fun, being confident, living YOUR truth , being the life of the party etc." Noted.
Meg has already dropped a playlist for all the Hot Girls to have on heavy rotation this summer and plans to release a Hot Girl Summer anthem before the season's end. It's pretty clear to the internet at large that Hot Girl Meg is thee Hot Girl in charge of all things Hot Girl Summer, so it's right that she should receive the trademark and start reaping its cash rewards.