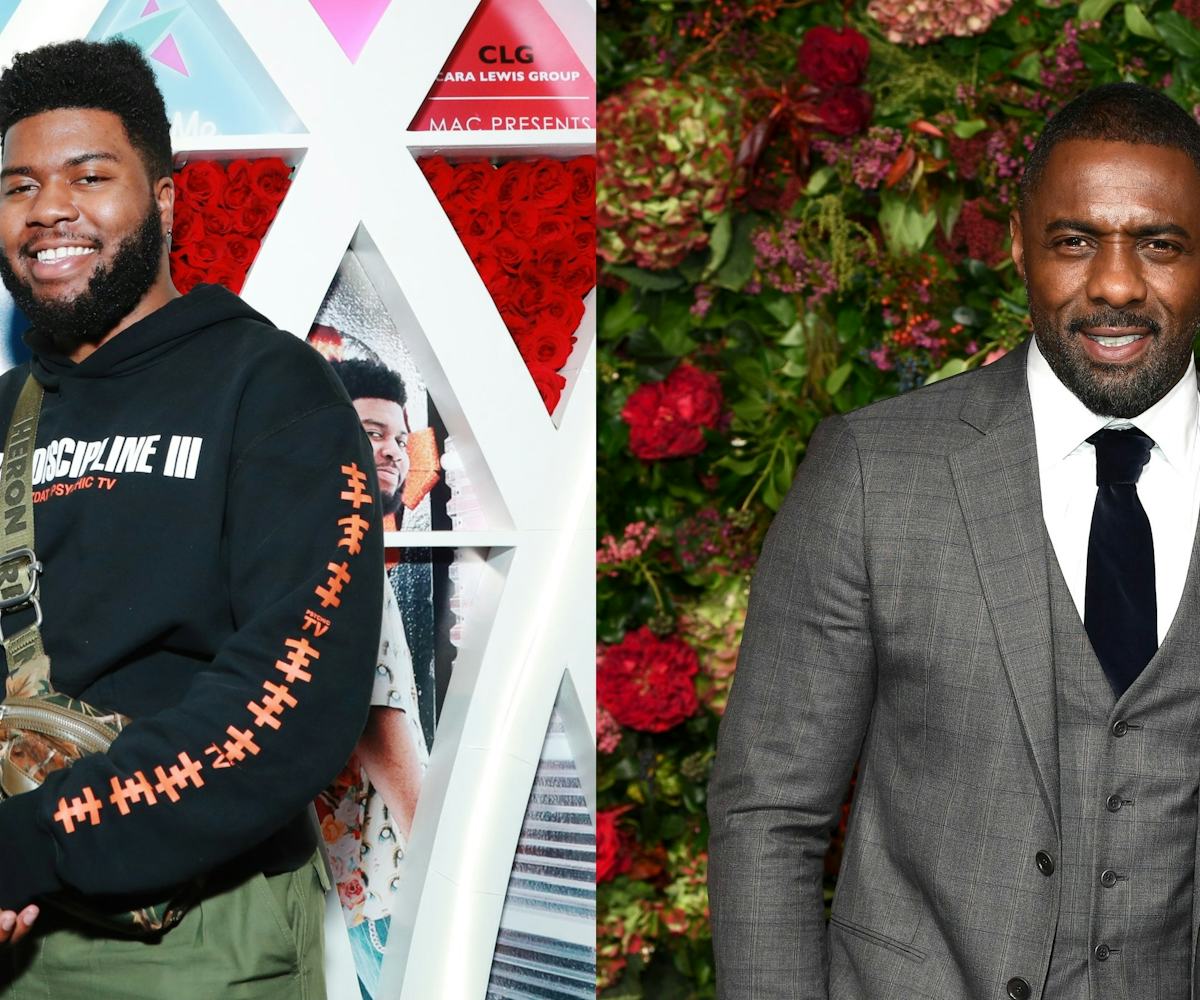 Photo by RIch Fury / Rich Spicer / Getty Images.
This Upcoming 'SNL' Episode Is My Sexual Orientation
Combine the host and the musical guest for my perfect man
I don't watch Saturday Night Live!. The show has just never done it for me, despite attracting some of the biggest talent as guest hosts and addressing some of our cultures most pressing issues using comedy. I guess it's true that one man's cackle is another's straight-faced disinterest. But that could change for me with a musical guest and host combo that I didn't know I needed until this very moment. The March 9 episode of SNL finds Idris Elba, star of the upcoming Netflix comedy Turn Up Charlie, making his hosting debut. Joining him, also for the first time on the show, is singer Khalid who is just two months away from releasing his sophomore album. Let me tell you why this is important to me.
When People named Elba the Sexiest Man Alive in 2018, the entire internet let out a collective "duh." He is prime zaddy material with that facial structure, salt and pepper hair, and British accent—My god, that accent. But for a girl like me, who can barely muster the propensity to like dudes in the first place, a man like Elba can only hold my attention for so long. This is where Khalid comes in.
A look at my actual dating history will show that I'm way more into the Khalid's of the world: hotties with understated style and distinct facial features that give them character. That SNL isn't making me choose, and allowing me the freedom to indulge all parts of my sexual orientation, is worth a Saturday night spent at home with some wine and a few bad jokes.