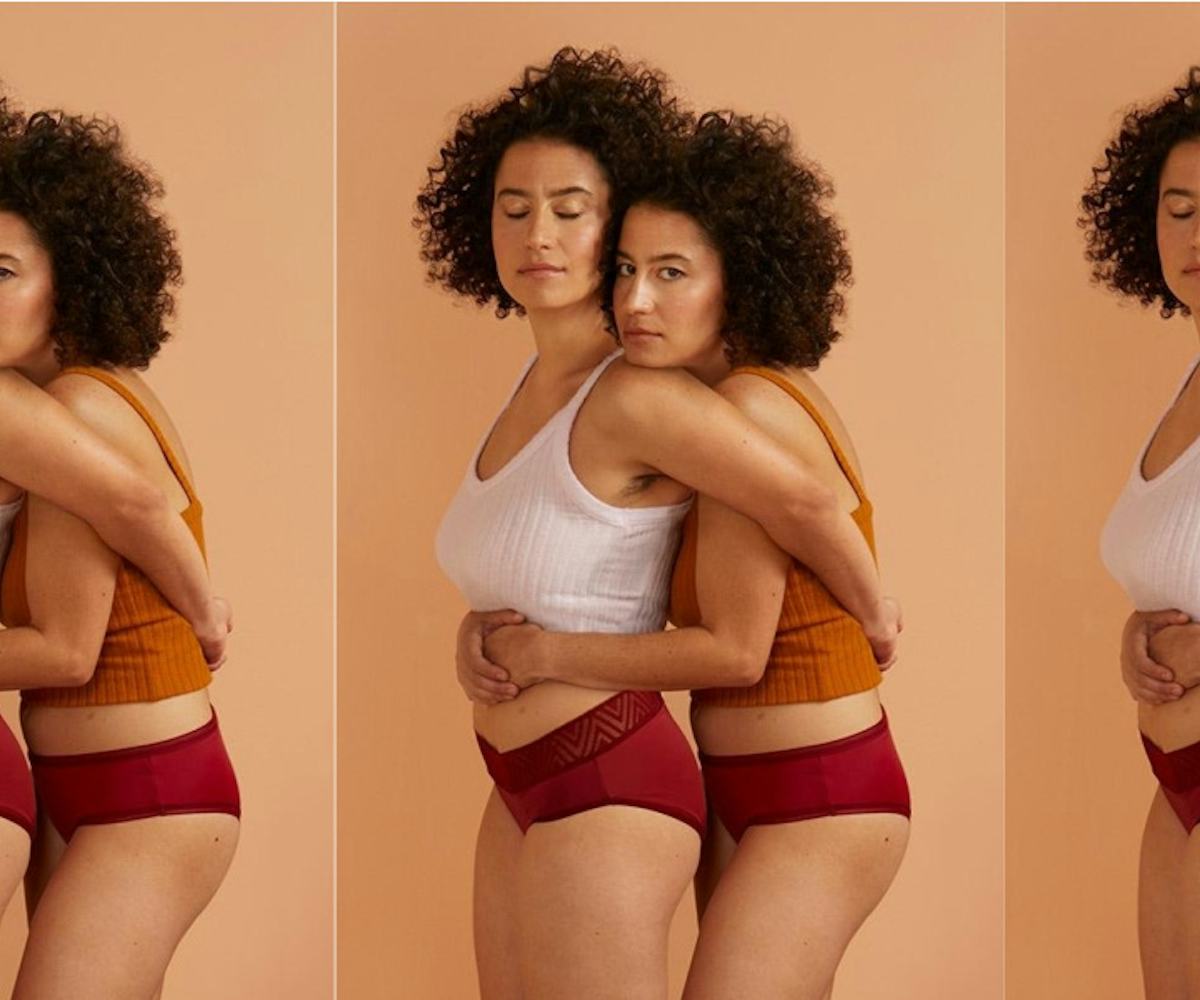 Courtesy of Thinx
Ilana Glazer Takes Self-Care Very Literally In New Thinx Campaign
She collaborated on a new colorway with the company
Ilana Glazer does self-care like no other — a fact she demonstrates in the campaign imagery for her new collaboration with Thinx. An avid fan of Thinx, Glazer "went to them" directly and partnered on a brand new colorway, crimson, now available in each of the brand's classic silhouettes. Glazer shows off her creation in a series of photos that exemplify very literal self-care, with Glazer hugging herself, massaging her own back, and more.
Of course, Glazer offers up some very on-brand quips about menstrual products to go along with the hilarious poses, which Thinx shared in a press release on Tuesday. She states: "Tampons hurt. Cotton's dry — and I'm gonna stick that in my gorgeous, precious vagina? That sounds crazy to me now that I haven't been using tampons for a while." She added that "pads are insulting, they don't do anything — they just sit there. And these are the products that have been available for 80 years? And there's never been another product until like 3 years ago? It's insane. And not only does it map misogyny, but it also maps feminism — which I'm excited about. This is a good sign..."
In addition to the classic undies, Glazer admits she wears the bodysuit when she's on her period. "It's been such a paradigm shift for me to feel hot and cool about my period," she says, which is so relatable. Check out the hilarious images from the campaign below, and you can shop the new crimson color right now.
NYLON uses affiliate links and may earn a commission if you purchase something through those links, but every product chosen is selected independently.