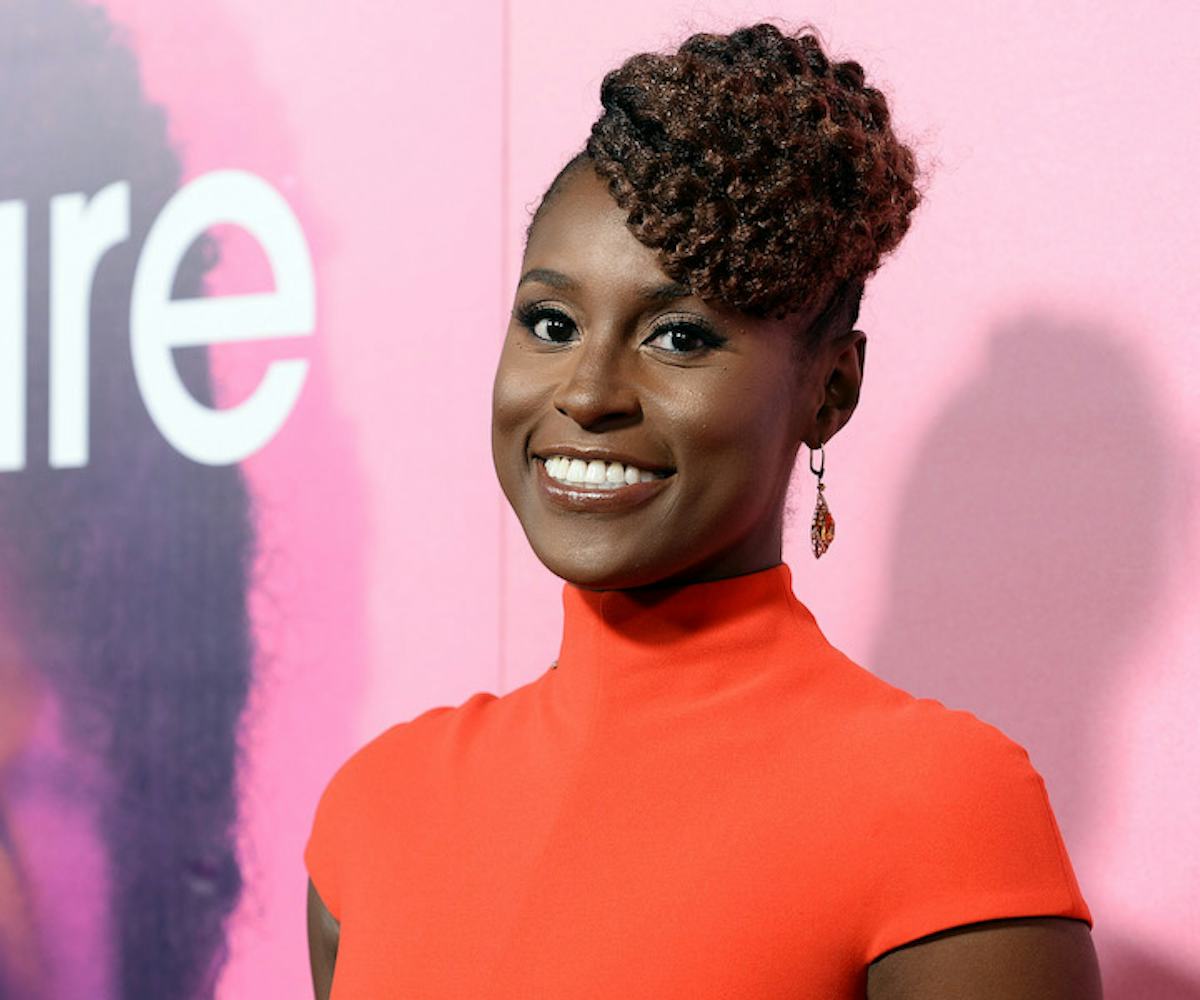 Photo by Amanda Edwards/Getty Images
Issa Rae Is Ready To Level Up In New Teaser For 'Insecure' Season 4
And her wardrobe has been given an upgrade too
The first thing you'll probably notice in the teaser HBO dropped earlier today for Insecure's fourth season is how differently Issa Rae's protagonist, Issa Dee, dresses. As she stands in front of a mirror doing one of her token raps, Issa flits between several different outfit choices: a flowy forest green power suit with a matching plaid turtleneck worn underneath, an aquamarine silk charmeuse belted trenchcoat, and a cream sweater tucked into a black pencil skirt (which, this being Insecure, instantly rips when she bends down). This business-ready version of Issa Dee is a far cry from the disheveled woman we met in the first season of the hit HBO comedy, but as her best friend (and the show's de facto MVP) Kelli would say: "You know what that is? Growth."
After premiering a new season every year for three years in a row, Insecure took a break in 2019 while its creator and star took time off to pursue outside opportunities — appearing in films like Little, The Hate U Give, and this year's upcoming romantic comedies, The Photograph and The Lovebirds.
Now, she's back. If you recall, season three concluded with Issa turning 30, moving into a new apartment, and, after finally quitting her unsatisfying job at We Got Y'all, interviewing for a potentially more fulfilling role at a different nonprofit. Judging by her improved sartorial sense and her claim that "it's time to level up," it would appear that the show's fourth season will find the love-challenged protagonist working at this new gig (or at least somewhere similarly satisfying).
Either way, we won't have to wait too much longer before we can find out as HBO is set to premiere the new season of Insecure on April 12. In the meantime, start practicing your mirror raps and watch the teaser below.