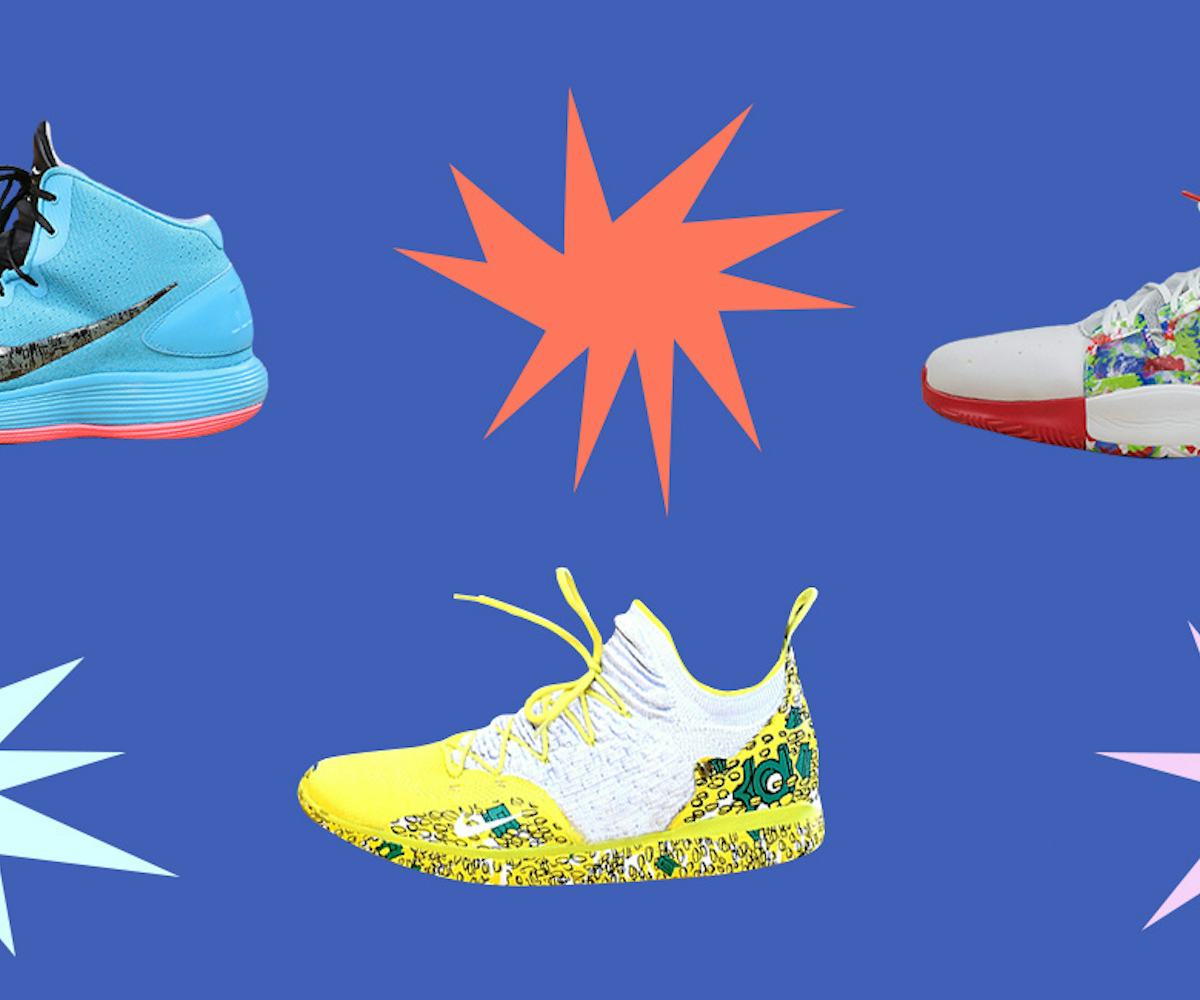 How Sneakerhead Culture Has Changed Since Its Early Days
Anyone who calls themselves a sneakerhead can tell you about that first pair of kicks that really meant something to them. Whether it was a limited release shoe they'd camped out for, a pair they'd saved up for weeks to be able to afford, or sneakers they saw their favorite athlete wear and then knew they just had to have a pair, no true sneakerhead forgets their first pair, the one that starts the obsession.
For me, the Concord Air Jordan 11s I saw my dad play basketball in when I was growing up launched my love of sneakers, but it was a pair of retro Jordans in 2013 that got me addicted: pink snakeskin Air Jordan 11s, to be precise. Buying them meant going to a mall on a Saturday morning before they had even unlocked the doors, all in order to make sure that I got my hands on a pair of shoes. This was typical of sneakerhead behavior: waking up early, standing in line, holding them in your hand before you pay for them. Now, five years later, I hardly ever go to the store to buy sneakers at all—and I'm not the only one.
Whether you're a 20-something sneakerhead with a similar story to mine or a 42-year-old man like my dad who grew up watching Michael Jordan play, there is something about a fresh pair of kicks that gives you a tingle of excitement. That may sound dramatic to people who aren't a part of the sneaker community, but there is a reason why this market has an estimated international value of over $55 billion. However, just like any successful industry, the business of sneaker selling and reselling has evolved drastically over the last few years.
Being a sneakerhead used to mean traveling to a specific store and waiting in long, sometimes aggressive, lines for hours or even days to maybe have the chance at copping a pair of rare sneakers. Today, things are different due to digital lines, bots, and bidding sites like StockX and GOAT. These new systems have introduced various pros and cons to the art of sneaker collecting.
According to StockX's CEO and co-founder Josh Luber, the greatest advantage of the online sneaker market is access. "Everything leads up to being able to provide access," Luber says. And access can mean different things for different people. It can be as simple as being able to find the products that people otherwise wouldn't be able to get because they sell out so quickly and they didn't want to sleep outside of a Foot Locker, he explains. It also provides access for those who don't have a computer bot or those who don't know someone who works at a store and can hold the shoe for them. Luber, who has a collection of about 350 to 400 pairs of sneakers himself, says that even if a consumer is comfortable with buying sneakers on sites like eBay or directly from someone on social media, there is still the possibility of receiving fakes or paying higher markup prices from certain sellers just because of their credibility.
StockX has combated these issues by modeling their business after the U.S. stock market, and also by offering a product authentication service. Luber explains that when someone is buying stock, although there is a person on the other end of that sale, the buyer doesn't know or care who that is as long as they are getting what they pay for—and the same concept can be applied to goods. "This has eliminated those guys who are power sellers on eBay and used to be able to command higher prices because they had 10,000 listings," Luber says. "So what it's done is democratized the marketplace where anybody who has a product can go sell it for a fair market value because the system is anonymized."
And to ensure that the shoes that are being bought and sold through StockX are legit, the company has four different warehouses used for authentication: one in Detroit (where its headquarters are located), one in New York, one in Arizona, and one outside of London. "Over 20,000 items come in and go out in the same day," he said of their authentication sites. "What we get more often than people sending us fakes is just the wrong product or the wrong shoe or the wrong size."
It all sounds pretty great for both the sneaker resellers and the consumers, but does this have a negative impact on the retailers? Not at all, according to Lucious White, a Footaction store manager in Roseville, Michigan. He says that online retailers "definitely aren't hurting stores." He actually feels that people are buying more now. Because of the ease of reselling online through a third party source, more people than ever are getting in on the business of sneaker reselling, which means people are purchasing sneakers at larger quantities. "If anything they help us get rid of the shoes faster," White says.
Another possible advantage of shopping online for exclusive sneakers is safety. Riots and shootings have become a common occurrence associated with sneaker releases. In 2015, a video posted by GQ Magazine estimated that 1,200 people die over sneakers every year. Although there isn't more current data available at this time to see if that number has decreased, and there are still horrific instances of violence, like when 17-year-old James Anthony Smith of Washington was robbed and killed over his $220 pair of Air Jordans that were an early Christmas gift from his mom last year, it is worth wondering if online shopping can help decrease the risk of violence in years to come.
Although this vast expansion of the digital sneaker industry offers many positives, there are some collectors who feel that this new level of access has taken the fun out of it. Jess Gavigan, better known as Juice Gee, is a London-based sneakerhead, blogger, and entrepreneur who specifically sells sneakers for people with smaller feet through her online store SFBK (Small Feet Big Kicks). But even though she's an online seller herself, as a sneakerhead with a collection of roughly 300 pairs, she admits to not being as "obsessed" as she once was due to an oversaturated market.
"I used to be obsessed with collecting and searching for rare kicks," she says. "It was a challenge… Then when sneakers became more popular and accessible the whole collecting thing almost became a thing of the past. A lot of shoes I loved were getting re-released as general releases and flooding high street stores. So a few years back I stopped buying sneakers, and now I only cop when I really want something."
However, sneakerheads like Katie Danzer, a freelance social media marketing professional and sneaker reseller in Phoenix, Arizona, says she prefers the ease of shopping online. "I always prefer some online shopping in the comfort of my own home," she says. "Who likes to get stuck in traffic or show up and find out the store doesn't have your size? With such easy access to apps for every online retailer, it's so much easier to shop online." Danzer also adds that she sells any sneakers she no longer wants on GOAT and buys a majority of her sneakers on StockX.
So as the sneaker market continues to grow and expand, with a large part due to online marketplaces creating an ease of transaction for buyers and sellers, it may be contributing to this "hypebeast" mentality that more people than ever want to get in on. But, other than a loss of excitement for some sneakerheads, the pros definitely seem to outway the cons. Sneakerhead culture is now more diversified due to greater access, prices have been driven down due to the anonymity of sellers, and collecting as a whole is easier and possibly safer than it used to be. Basically, there no better time to be a sneakerhead than now.