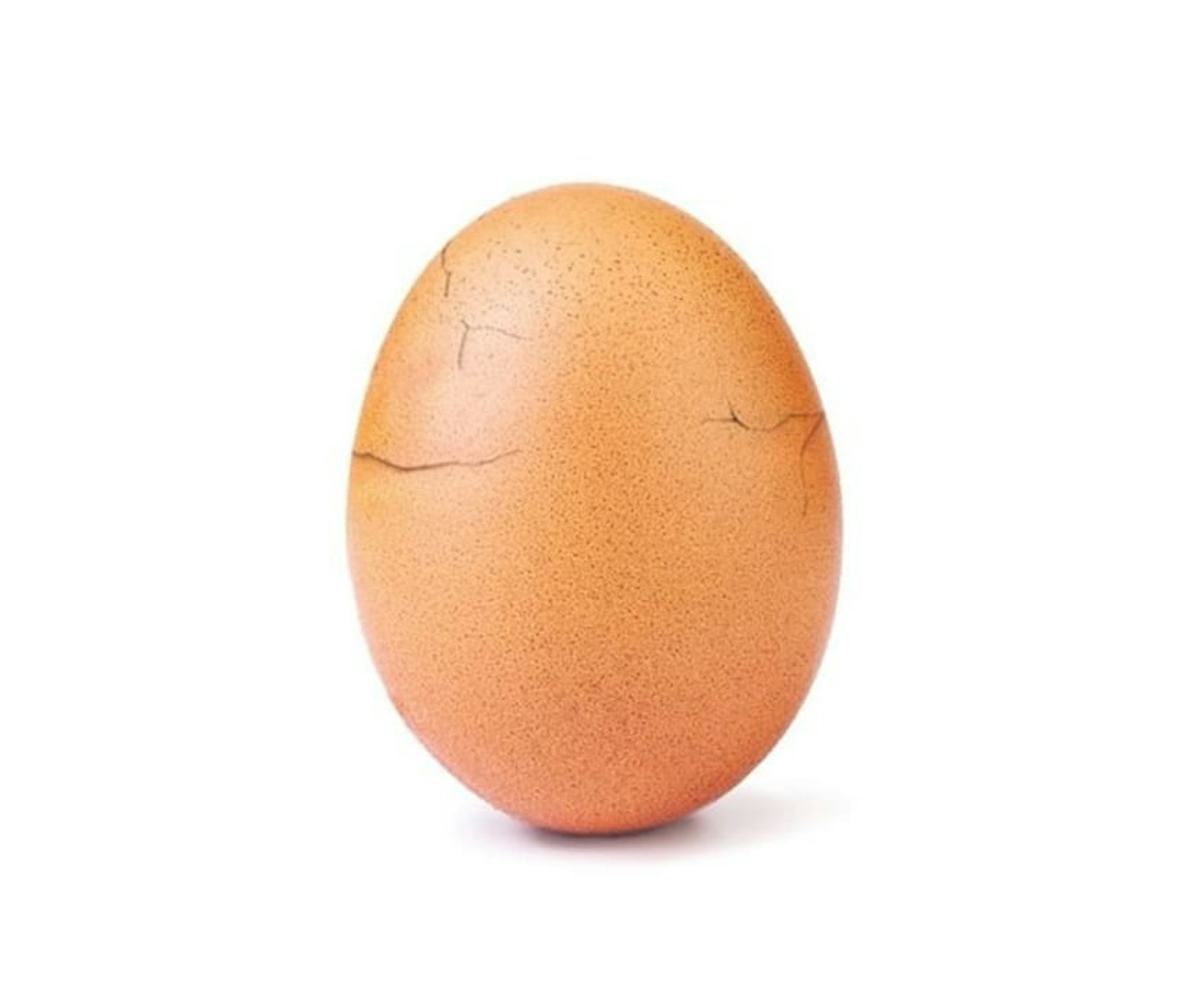 Photo Via Instagram/@World_Record_Egg.
The Viral Instagram Egg Wants You To Talk About Mental Health
Last month, a picture of an egg surpassed Kylie Jenner to become the most-liked photo on Instagram. Now, it looks like the viral moment has become more than just a chance to reflect on the idiotic nature of social media. In a new video posted to @world_record_egg on Instagram, the well-liked egg started a bigger conversation on mental health, sharing a message about how anyone can literally "crack" under pressure.
"Recently I've started to crack," text overlaid onto the video reads, "The pressure of social media is getting to me. If you're struggling too, talk to someone." The egg directs viewers to talkingegg.info, a site which has very little to do with the egg itself, but instead lists global resources for individuals seeking mental health help.
Vox pointed out that the reveal, which initially took place on Hulu following the Super Bowl before moving to Instagram, confused plenty of viewers. It seemed some were expecting the hype to build up to more than a list of resources, especially with Hulu's involvement. But there's no need to be disappointed that—just this once—the viral moment wasn't the cause of a silly PR scheme. Mental health is a topic that is well deserving of the spotlight, even if it took an egg to bring it to your attention.