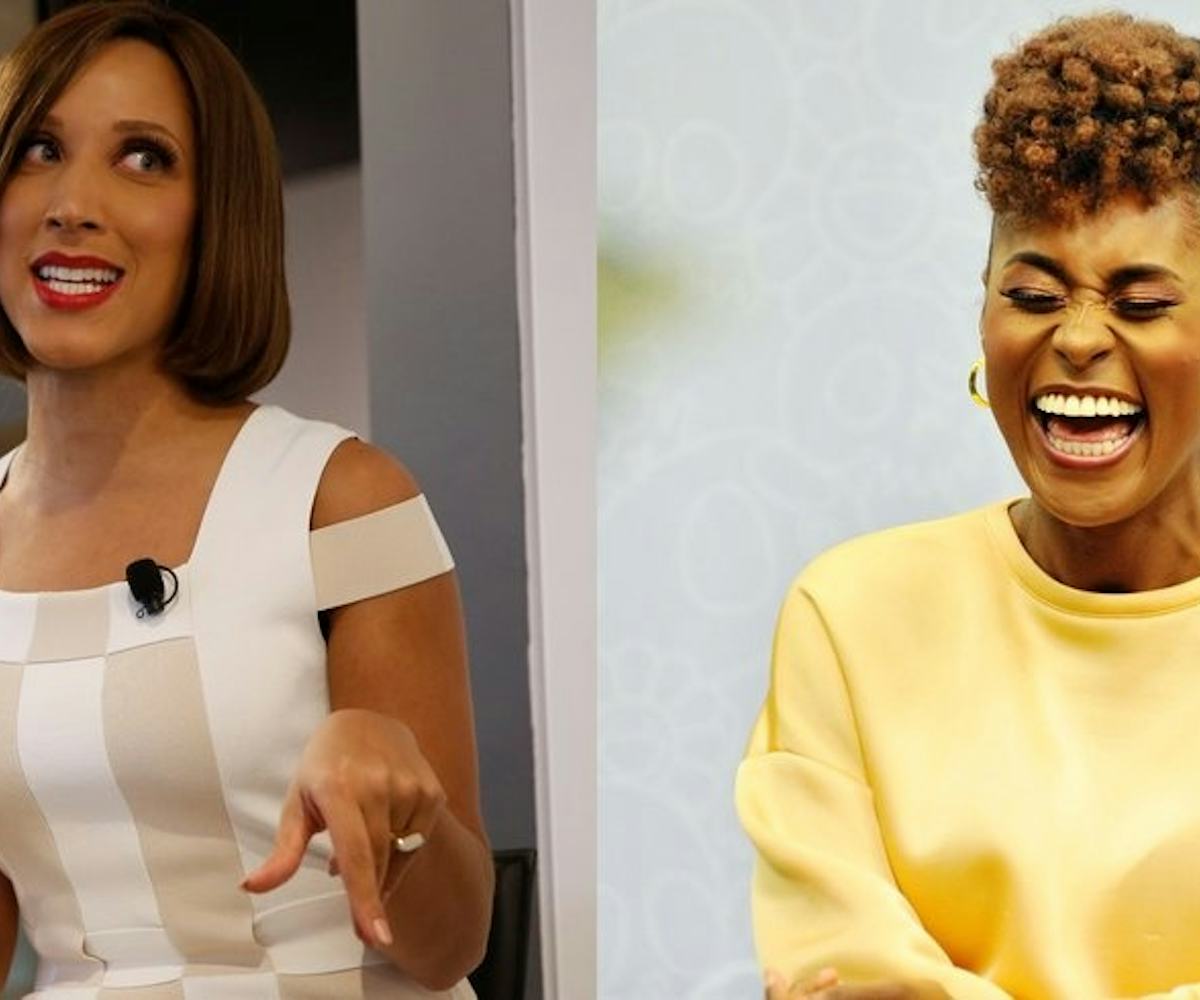 Issa Rae And Robin Thede Are Making History With New HBO Show
It's the first sketch show of its kind
Issa Rae's domination of HBO continues as theInsecure star and creator is set to produce another show for the network. This time it's a sketch comedy show, the likes of which we've never seen before. Deadline reports that the network has given a series order to A Black Lady Sketch Show, and the name says it all. The 30-minute comedy will be the first sketch show to be written, directed, and starring Black women.
Rae's partner in crime is Robin Thede, who will not only tag team executive producer duties but will also serve as the show's leading lady. This is a personal victory for Thede, whose BET late-night talk show The Rundown with Robin Thede was recently canceled. Prior to that, Thede was a writer and correspondent on The Nightly Show with Larry Wilmore. In addition to Insecure, Rae is co-writing and producing a show with Laura Dern about Cabbage Patch Doll riots in 1983. (Necessary content because Gen Z will never know the struggle of trying to find a Black Cabbage Patch Doll.) She is also the mind behind the upcoming Black teen drama The Sweet Life and Him or Her, another comedy about a sexually fluid Black man.
With credentials like these, Rae & Thedes are more than qualified to shake things up on the comedy sketch scene, which hasn't had nearly enough Black women among its ranks, until now. Celebrating her next project on Instagram, Thede said "I created this show out of pure passion for all the amazing funny black women I am blessed to work with everyday. WE ARE HERE AND WE ARE READY." So am I, sis!