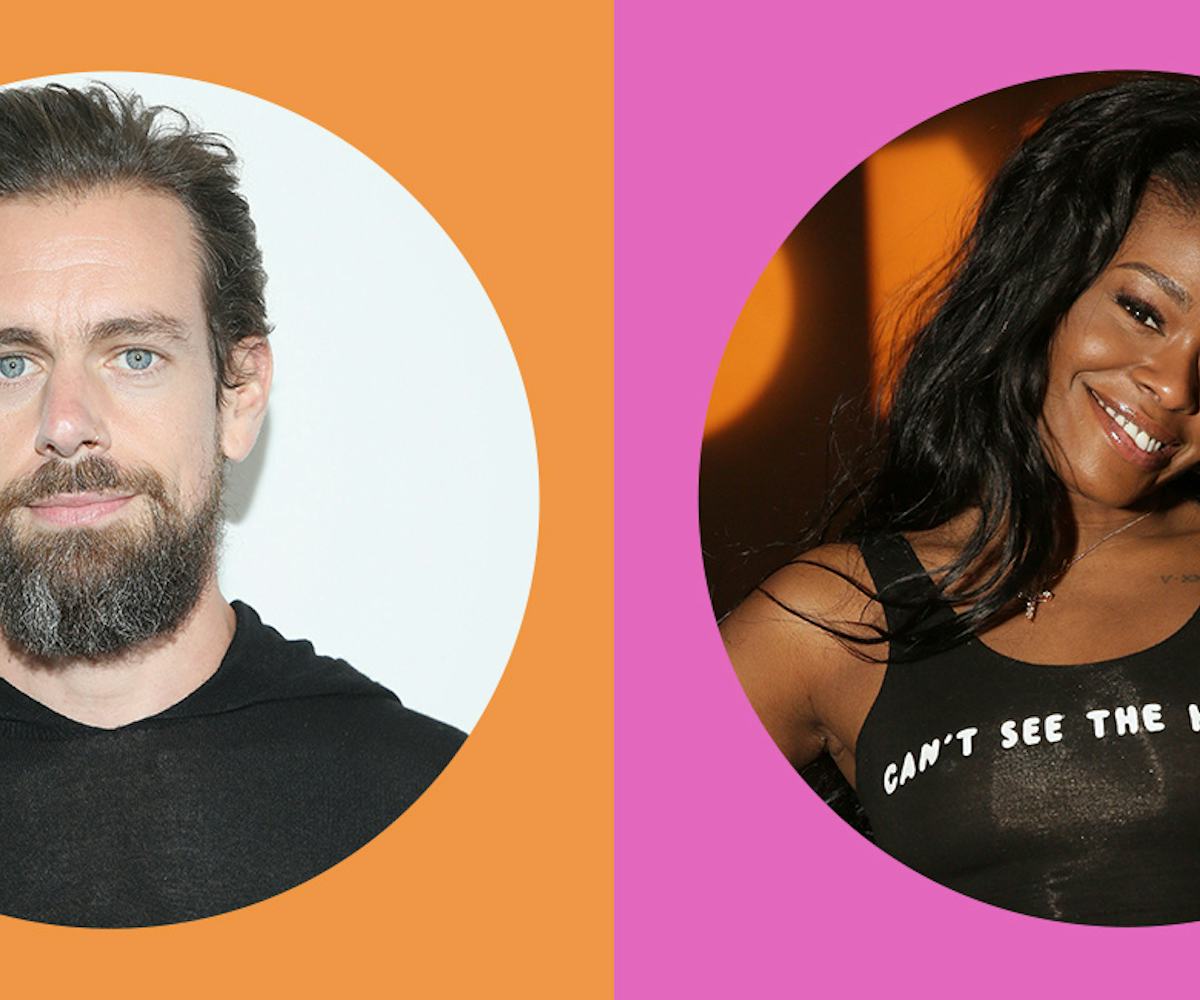 Photo by Phillip Faraone/Getty Images for WIRED25; Photo by Chelsea Lauren/Getty Images for NYLON.
Looks Like Jack Dorsey Did Send Azealia Banks His Beard Shavings
Based on a new 'Vanity Fair' report
Azealia Banks says a lot of things on the internet, including some that seem too out-there to be true (remember the Grimes-Elon Musk saga from this summer??). That time she claimed Twitter CEO Jack Dorsey sent her beard shavings for supernatural protection? Look like that now checks out.
Back in 2016, Banks shared that the two struck a deal outlining that she would promote Square, Dorsey's cash transferring app, if he would promote her new project. According to New York Magazine, Banks held up her part of the bargain. Dorsey, though, did not, which led Banks to reveal that he sent her his beard hair in an envelope "because I was supposed to make him an amulet for protection." Instead of performing witchcraft that would help him, she said she was going to hex him. "I have 3 Strands of a billionaire's hair," she wrote on Twitter. "I should steal his luck."
Now, tucked in a Vanity Fair report about Dorsey's work habits, is this little tidbit in parentheticals: "Once, a source who worked with him told me Dorsey had sent a rapper his beard shavings to make him an amulet that would protect him from evildoers." The piece doesn't name any names, but, based on our knowledge, Banks is the only rapper who's publicly talked about Dorsey, his beard shavings, and making an amulet. A weird revelation! Hex worthy? Still unclear!
Now we just need an update on that Russell Crowe hex.