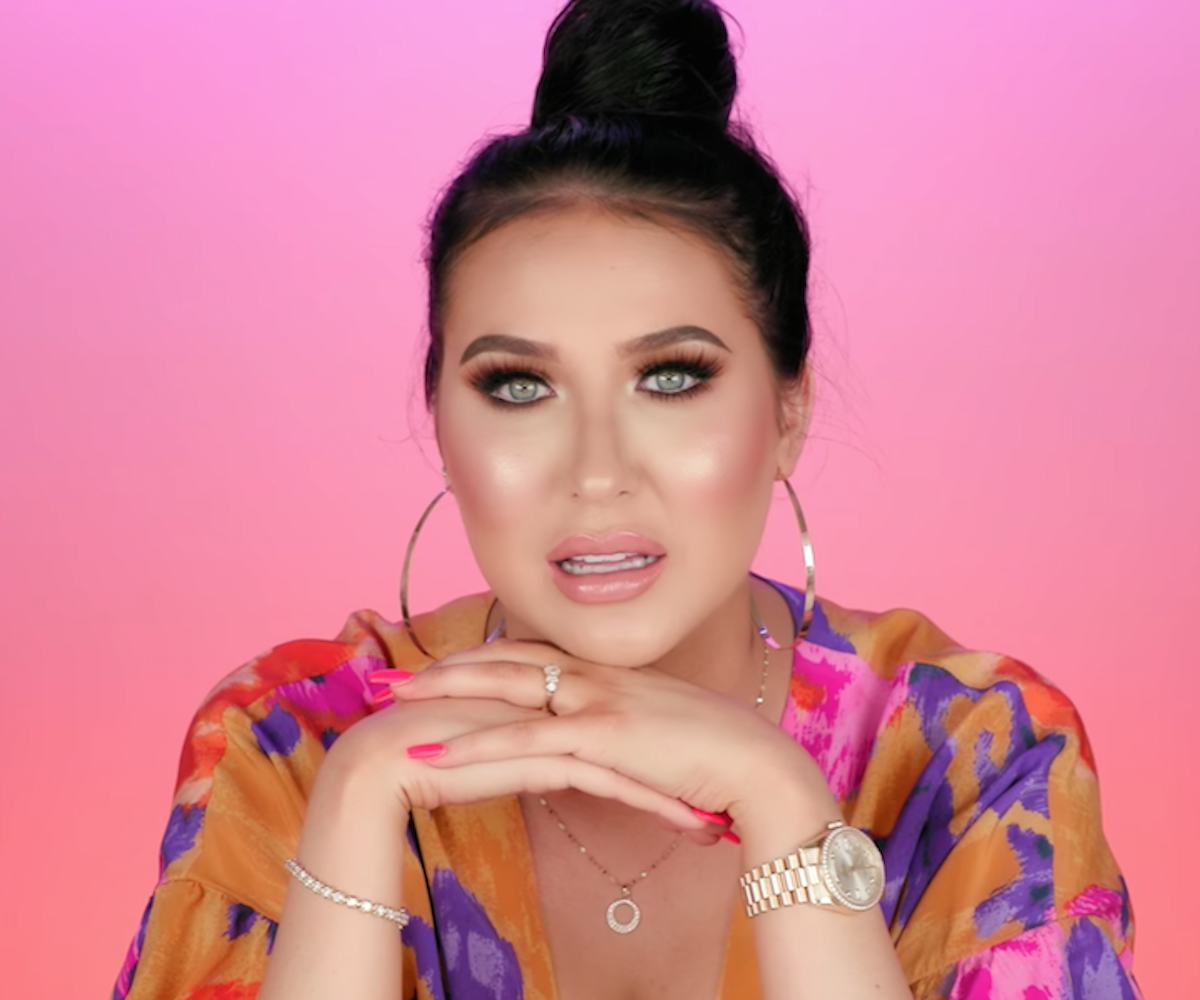 Screenshot via YouTube
Jaclyn Hill Returns To YouTube To Quote Kurt Cobain And Admit She "Totally Messed Up"
Following the backlash from her brand's lipstick launch
Jaclyn Hill has returned from her social media blackout with a 20-minute YouTube video, titled "Where I've Been," in which the beauty influencer apologizes for and talks about rebuilding her makeup brand Jaclyn Cosmetics. Hill has been relatively silent since she first responded to claims that her lipsticks contained hair and bubbles and crumbled upon use. After deleting all social media, she has now returned with hopes of moving forward.
Within the first two minutes of the vlog, Hill recites iconic Kurt Cobain quote, "I'd rather be hated for who I am, than loved for who I am not" as a way of explaining why she is ignoring the advice she'd received to not make this video. "I tried so hard to make sure that I didn't pull the beauty YouTuber card and sit on the floor with a hoodie and no makeup crying," Hill jokes, clearly referring to her initial video response. Hill frequently tears up (she notes that crying too easily is why she hadn't filmed sooner) before repeating a similar sentiment, that she is "terrified of seeming like a victim. I'm terrified of saying the wrong things, of people just picking this video apart, because I know that's what's going to happen."
Hill goes on to apologize for her lipstick launch, referring to it as "a failure" and admitting, "I was so confident to the point of cockiness." While not rehashing the details of what went wrong with her lipsticks, Hill added, "I did not have a quality control team big enough to handle what I was doing at all, and I totally messed up."
About 10 minutes into her video, Hill shares, "Now isn't the time for me to sit here and talk to you about what I've gone through the past couple of weeks. But when the time is right, I really do want to sit down and open up with you guys and explain to you what's been going on."
Near the end of the video, Hill says that, during her social media blackout, she had been attempting to rebuild Jaclyn Cosmetics. "I have fired so many people, and I have hired so many people. In this past month, I have built an entirely new quality control team," she says, noting that, though her rollout schedule is entirely ruined, she has more launches to come.
Watch the entire video, below.