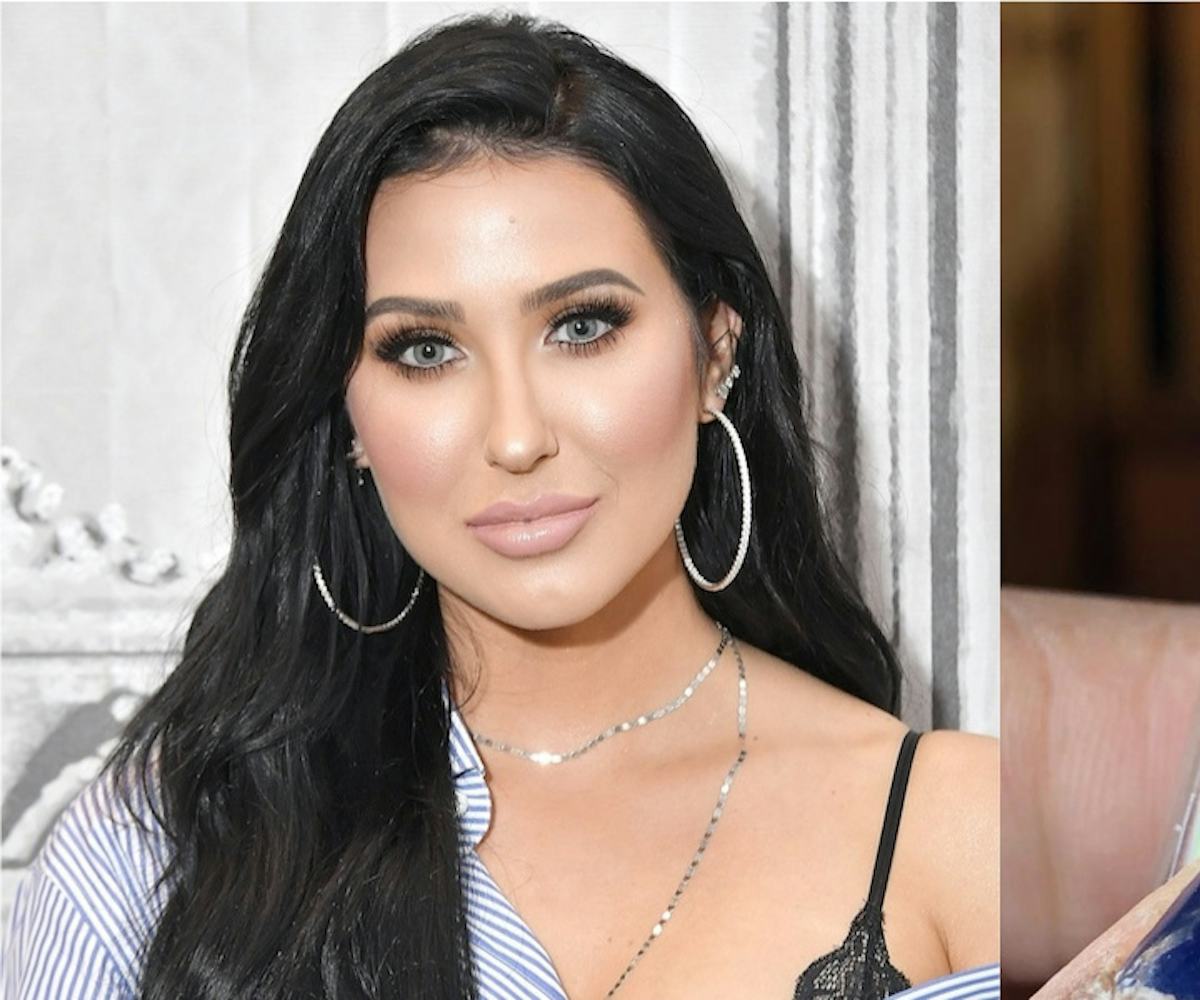 Photo by Michael Loccisano/Getty Images, Photo via @your_beaudy on Instagram
Jaclyn Hill Responds To Reports Of Hair And Bubbles Found In New Lipstick Line
Some users have also claimed they've had an allergic reaction to the product
Shortly following the launch of Jaclyn Cosmetics, the beauty company of influencer Jaclyn Hill, customers and fans expressed disappointment with the product via social media. The photos they've attached show the lipstick containing bubbles, hairs, and damage. Customers have also reported allergic reactions from using the product. Today, a spokesperson for Jaclyn Cosmetics has responded publicly about the issues at hand.
In a statement provided to NYLON via e-mail, they shared:
The response to the launch of Jaclyn Cosmetics has been incredible. Of the incredible volume of orders that were placed at launch, we believe less than half of one percent of orders were impacted by compromised product. We are actively reaching out to our customers with questions and concerns and have added to our customer service team to make sure that any questions are swiftly addressed. We are keeping an eye on the Jaclyn Cosmetics social channels and info@jaclyncosmetics.com, and welcome all feedback. We love our customers and are proud of our successful launch.
On Monday, beauty influencer Patrick Starrr shared videos opening a package full of lipsticks on his Instagram story. In the background of one clip, Starrr's friend sorts the lipsticks, to separate the products that appeared to be fine from those that had the bubbles or fibers attached, making clear that it's not a one-off incident. Starrr then zoomed in on one particular tube, showing off the "holes" at the top of the lipstick.
Customers have also shared up-close images of the product, including images of the lipsticks after use. "Initially, I thought they weren't that bad," user @hereforthetea2 shared, "But as I kept swiping them on my arms, more discrepancies began to surface." These discrepancies appear to be additional fibers, as well as a porous texture and bumps.
Users have been sharing their negative reviews with Hill for nearly a week, but it was only today that Hill responded to complaints. Previously, Hill stated on Twitter that the small fibers on the lipstick were the result of shedding white gloves used by "quality control," but that the company had since switched to rubber gloves. This, of course, didn't account for any of the other problems being reported.
More alarmingly, multiple users have reported allergic reactions to the lipstick, including swollen lips. "This is what happens when you try on lipstick without even looking at the lipstick first lesson learned b/c now my lips are swollen & I have to be on antibiotics," one Twitter user shared alongside a photo of her lips.
Another issue that has been reported is lipstick crumbling upon use, as shown by @KBuzinkai on Twitter.