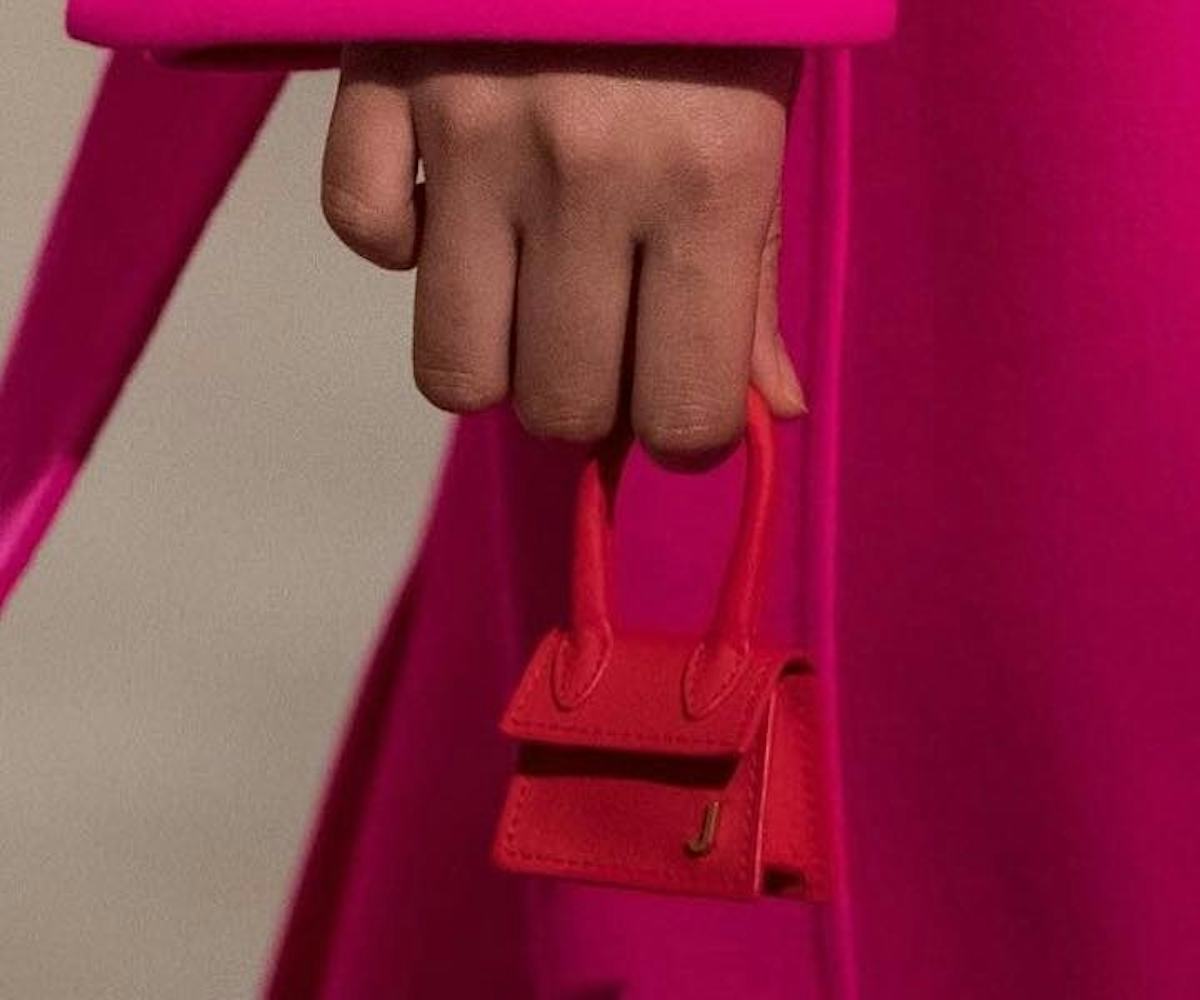 Photo via @jacquemus Instagram
We've Reached Peak Tiny Handbag, You Guys
Jacquemus' latest can't even hold your loose change
The mini bag has been trending for some time now, reinventing itself season after season in manydifferent forms. But, just when we thought this already tiny trend couldn't get any tinier, Jacquemus has come to blow our collective minds with what may be the tiniest handbag to date.
Oh, you thought this miniscule mini bag was simply just an invite for yesterday's runway show? Think again.
The Mini Chiquito appeared throughout the French label's Fall 2019 collection, meaning we've now reached peak tiny handbag. While we've loved this trend for all of its adorable impracticality, have we finally gone too far? We've come to terms with the fact that many of our bags can no longer hold our phones, but we're not sure if we're willing to sacrifice much more.
Apparently our feelings don't matter though because the Mini Chiquito wasn't the only mini bag to make its way down yesterday's runway. Jacquemus also put out the very small crossbody bag below which, according to Instagram, is the perfect place to keep a single red lipstick—and nothing else.
Fear not, as not all the bags at Jacquemus were microscopic. Come this fall, we can expect a number of slightly unreasonable but brilliant new handbag styles, including the quadruple fanny pack, the pocket-wallet, and the shoe bag. Feast your eyes, below.