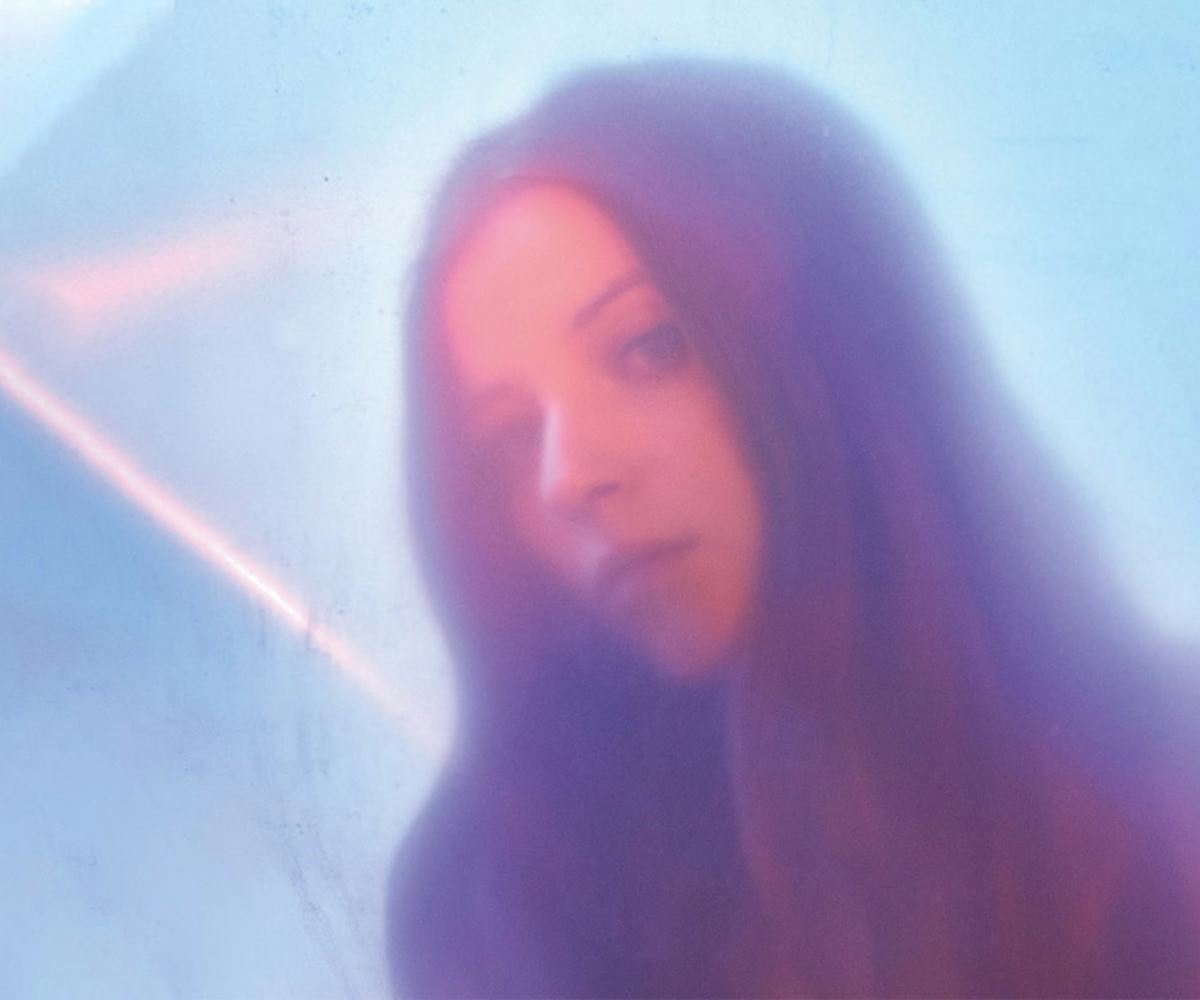 Photo courtesy of Glassnote Music
Jade Bird Is Making Music For Herself
And she doesn't want to stick to any one genre
Ever since we teamed up with Jade Bird for a live performance last October, all I can think about is her music. Because, back then, even in the middle of a studio filled with neon lights, Jade's powerful, perfectly raspy belt was the room's most electric aspect. It's been hard to wait for the release of her eponymous debut album, but, as of this Friday, it'll finally be here.
The impending release, Bird told me over the phone, is simultaneously exciting and terribly "nerve-racking," because it's so unabashedly a part of her. "I spent my whole life leading up to [this album], and it's very much my thoughts on a platter," she says. "But, at the same time, I couldn't have done any more, so I feel quite confident allowing friends and audience members to hear the real me via [this] piece of work."
Bird is British, and you can hear as much from her speaking voice, but that's not particularly reflected in her music. Her album is influenced by Americana and country musicians who she discovered when she started playing guitar at 13. From her obsession with The Civil Wars came a deep love for women in the country genre, fueling her need to make music like them. "I watched The Coal Miner's Daughter and heard Dolly Parton's backstory, and I felt a real natural connection," Bird tells me. "I just found it fascinating. I'd never heard anything like it or listened to anything like it."
From those influences came the musical composition on this album. It's all banjos and guitars, paired with her raspy voice, which sometimes verges on a wail. It's full of emotion, to the point that listeners can't help but feel split between strongly identifying with her words and feeling like you're listening in on someone's most private thoughts.
Bird tells me that this is intentional. "You should try and write with yourself in mind first," she says, citing an artist who did the same to great acclaim: Alanis Morissette, circa Jagged Little Pill. "I was reading about [that album] the other day, and she was saying that she was in all this pain and just wanted to write an honest record, and then all of a sudden, 15 million albums sold," Bird says. "I think that's how the great ones are made. You sit down, you ramble, you're like, This is me, I want to run away... and then people are like, Me too, I feel that too!"
The ease with which listeners can relate to Bird's intimate lyrics is also evident on Bird's EP. Some of her songs are ones that I listen to when I want to wallow in my own sadness, and others are infectious, pump-up jams. All of them are songs that, even if you don't relate to them exactly, you feel like you can live vicariously through them, soaring along with Bird through life's highs and lows.
As for the Americana influence, Bird divulges that it's not merely because that's what she grew up with, but also a reflection of how she feels about America—passionately, and positively. It's surprising that anyone right now is particularly enthralled with this country, but Bird is; even as she sees its flaws, she still sees its possibility. Though Bird says people may think she's "ignorant or naïve," she says that she's been "trying to be centered around the 'good' America—the musical America, the collaborative America."
That may just be an ideal that our country has never fully attained, but her sentiment is genuine, and comes from a source of admiration and attempt at understanding a country and its roots that she may not have learned in school. "When you hear something about a country—or a group of people, or a community—and it's very sensationalized, and then you get on the ground," she explains, "you realize that every person is unique and that every individual thinks differently, ultimately."
And though her influences are clear, Bird resists being labeled as part of any one genre. She's not alone in this—many artists say that they despise the limitations of genre. But it feels authentic with Bird, who, at only 21 years old, definitely is not keen on settling down with one type of sound. Right now, she wants to collaborate with Florence + The Machine or St. Vincent (neither of whom could be described as Americana), and says she's inspired by the Riot Grrrl era. Her current favorite artists are Cherry Glazerr, Japanese Breakfast, and SASAMI. I wouldn't be surprised if her next drop was a punk or indie record.
Bird's not too worried about figuring out her second album's sound and solidifying it, instead preferring to just see what happens. "I'm sure the influence will bleed in somehow," she says. "I want my next record to be wherever I truly feel I want to go." And wherever that is, we're sure to follow.
Jade Bird's self-titled debut album is out on April 19.