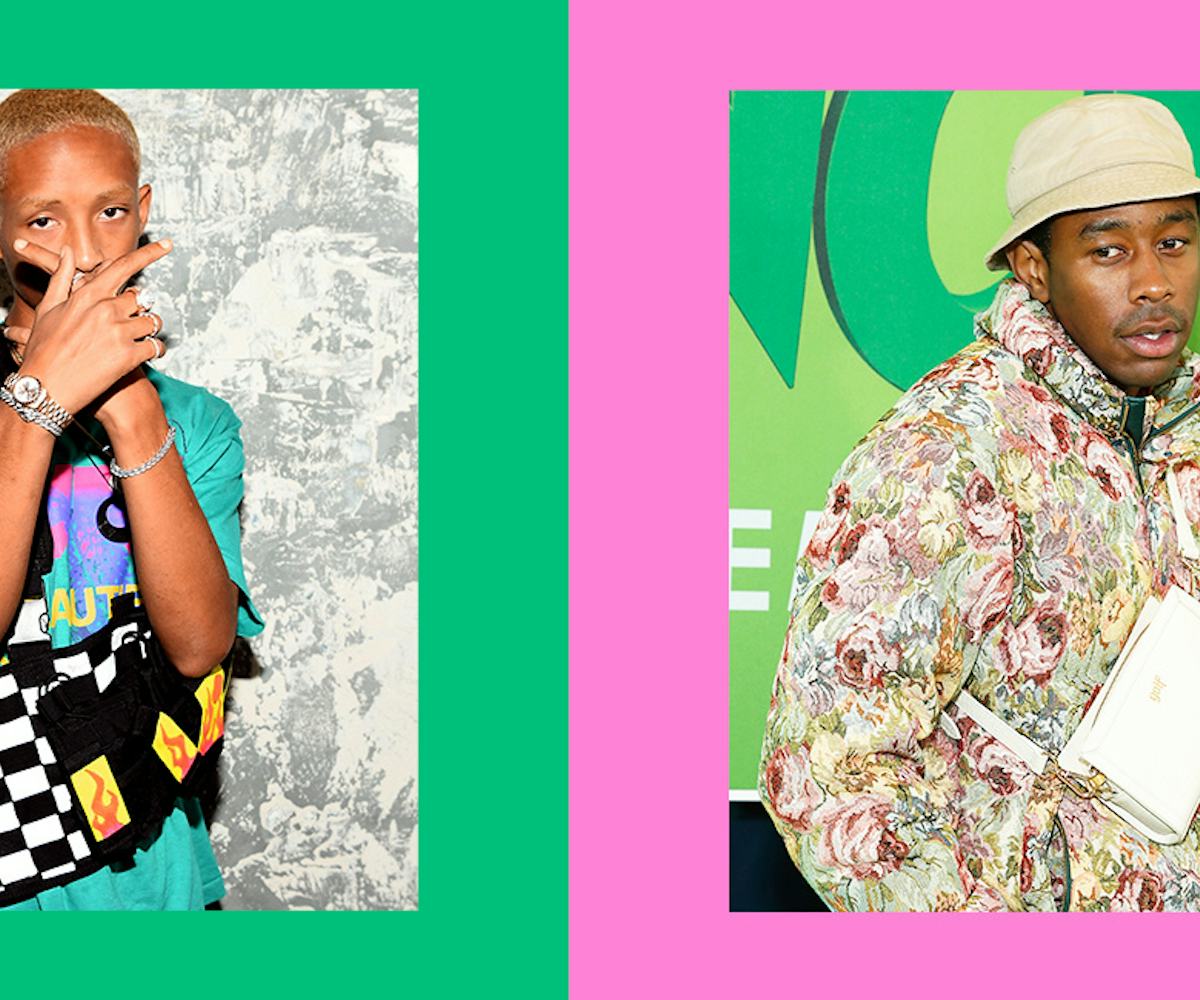 Photos by Emma McIntyre, John Lamparski/Getty Images
Are Jaden Smith And Tyler The Creator Dating?
Jaden Smith shocked fans during a recent performance, claiming that he is in a relationship with Odd Future frontman Tyler, the Creator. "Tyler doesn't wanna say, but Tyler is my muthaf-ckin' boyfriend, and he's been my muthaf-ckin' boyfriend my whole fuckin' life," Smith yelled, according to XXL. He added, "Tyler, the Creator is my fuckin' boyfriend! It's true."
XXL points out that, as Smith shouted this during his 2018 Camp Flog Gnaw Carnival performance, it was met by laughs and smiles from an offstage Tyler, but fans can't tell if there's any truth behind the statement.
Smith isn't one to hold back information, running a stream-of-thought Twitter account with a penchant for the shift key. He's been known to embrace a gender-fluid style when it comes to fashion but has not publicly stated anything regarding his sexuality.
Fans are wondering if this declaration was his way of coming out, or if it was a questionable troll. As for me, I'm ready for this to be hip-hop's new power couple... Jayler? Tyden?
Both artists kept up the mystery on Twitter, with Tyler not confirming nor denying the claim.
Previously, Smith tweeted that his forthcoming album would "make people express their love to their crush and come out the closet to their parents, etc..." Maybe he was referring to himself? We'll have to wait until November 17 to see.