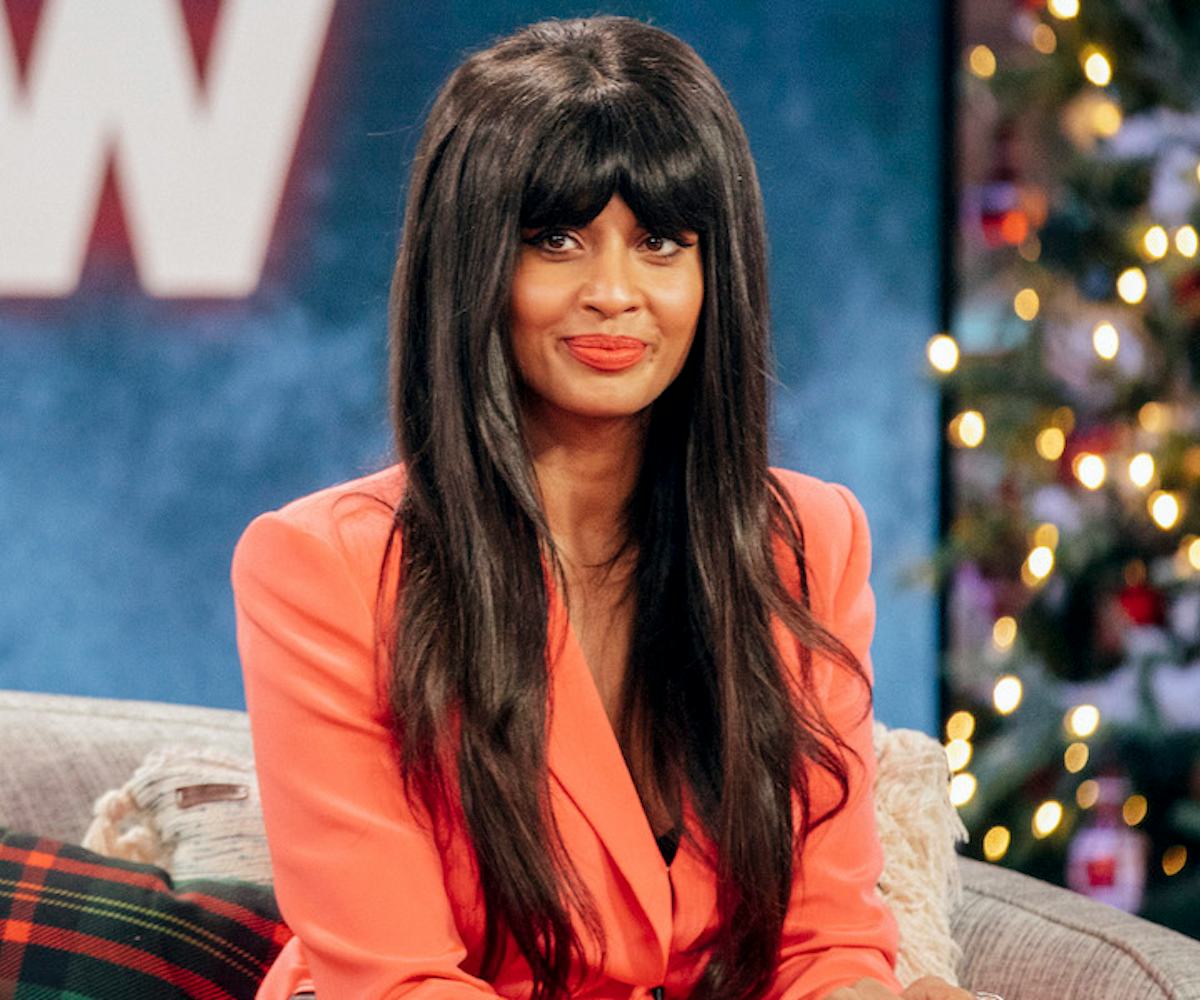 Photo by Weiss Eubanks/NBCUniversal/NBCU Photo Bank via Getty Images
Jameela Jamil "Officially" Comes Out As Queer Via Twitter Note
She did so in response to backlash against her 'Legendary' casting
The Good Place actress and comedian Jameela Jamil has come out as queer amidst backlash against her newly announced gig with HBO Max as judge on voguing competition show Legendary. Just as all celebrities do when they make a long statement, Jamil shared a screenshot of her Notes app, titled "Twitter is brutal," in which she "officially" identified herself as a queer woman, and responded at length to criticism of her taking a role on a show that is inherently queer.
"This is why I never officially came out as queer," Jamil began, positing her statement as a defense against critics. "I added a rainbow to my name when I felt ready a few years ago, as it's not easy within the south Asian community to be accepted, and I always answered honestly if ever straight-up asked about it on Twitter. But I kept it low because I was scared of the pain of being accused of performative bandwagon jumping, over something that caused me a lot of confusion, fear, and turmoil when I was a kid." Jamil added that she will be "jumping off this hell app" in order to avoid reading "mean comments" in her replies.
"I know that my being queer doesn't qualify me as ballroom," Jamil continues, seeming to still not have a grasp on the basic terminology, but is firm in justifying her choice to move forward with her role on Legendary. She adds, "I'm not the MC. I'm not the main host. I'm just a lead judge..."
Several hours prior to coming out, Jamil responded to the criticisms of her involvement with Legendary on Twitter. "Reading an inaccurate press release about our new show yesterday was upsetting, and it triggered a lot of incorrect news articles about it," she tweeted, adding, "To be very clear, it's @DashaunWesley who has worked on this show for 2 years, is (and always has been) the MC of #Legendary." In a separate tweet, she clarified her reasoning for taking the gig, stating, "I'm a long time fan of ballroom and just wanted to help this show get made to celebrate this beautiful community." According to Jamil's statement, the show starts shooting tomorrow, so there's little time for her to back out — or for HBO Max to find a proper house mother or ballroom legend to supplement the lack of representation and knowledge on the show.