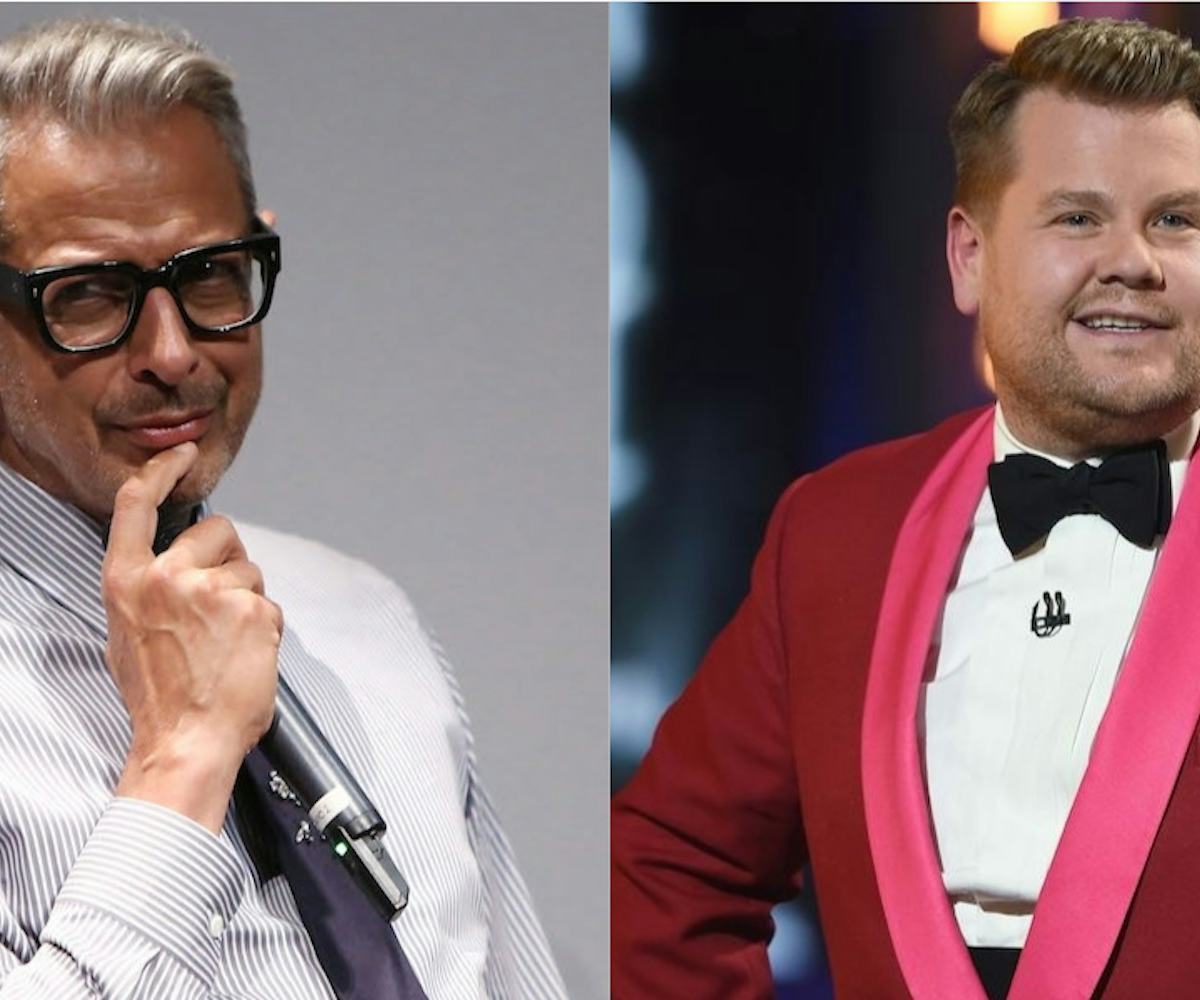 Photos by Patrick Lewis/Starpix/Shutterstock, Andrew H. Walker/Shutterstock
Jeff Goldblum Roasts James Corden For Being "The Weirdest Part" Of 'Cats'
Jeff Goldblum roasted James Corden's role in Cats when participating in a rap battle on The Late Late Show, and TBH, I needed to hear that after the terrifyingtrailer.
The actor went straight for the kill in his first few bars: "I saw the Cats trailer and quickly noticed you. You were the weirdest part of it, and that's hard to do. Seeing you as a cat is completely unnerving, but how you look in real life is somehow more disturbing." Woof!
Corden had a pretty hard time recovering from that blow, making plenty of feeble attempts at calling DILF Goldblum "ugly" (to which Goldblum replied, "I've been a sex symbol longer than you've been alive"). However, had Goldblum not started out so strong with his Cats jab, I would guess Corden pointing out that Goldblum was "the only Marvel character not in End Game" would have cut a little deeper.
Watch Goldblum eviscerate Corden in his own "Drop the Mic" segment, below, and slowly allow the wounds inflicted by Corden's cat likeness to heal.