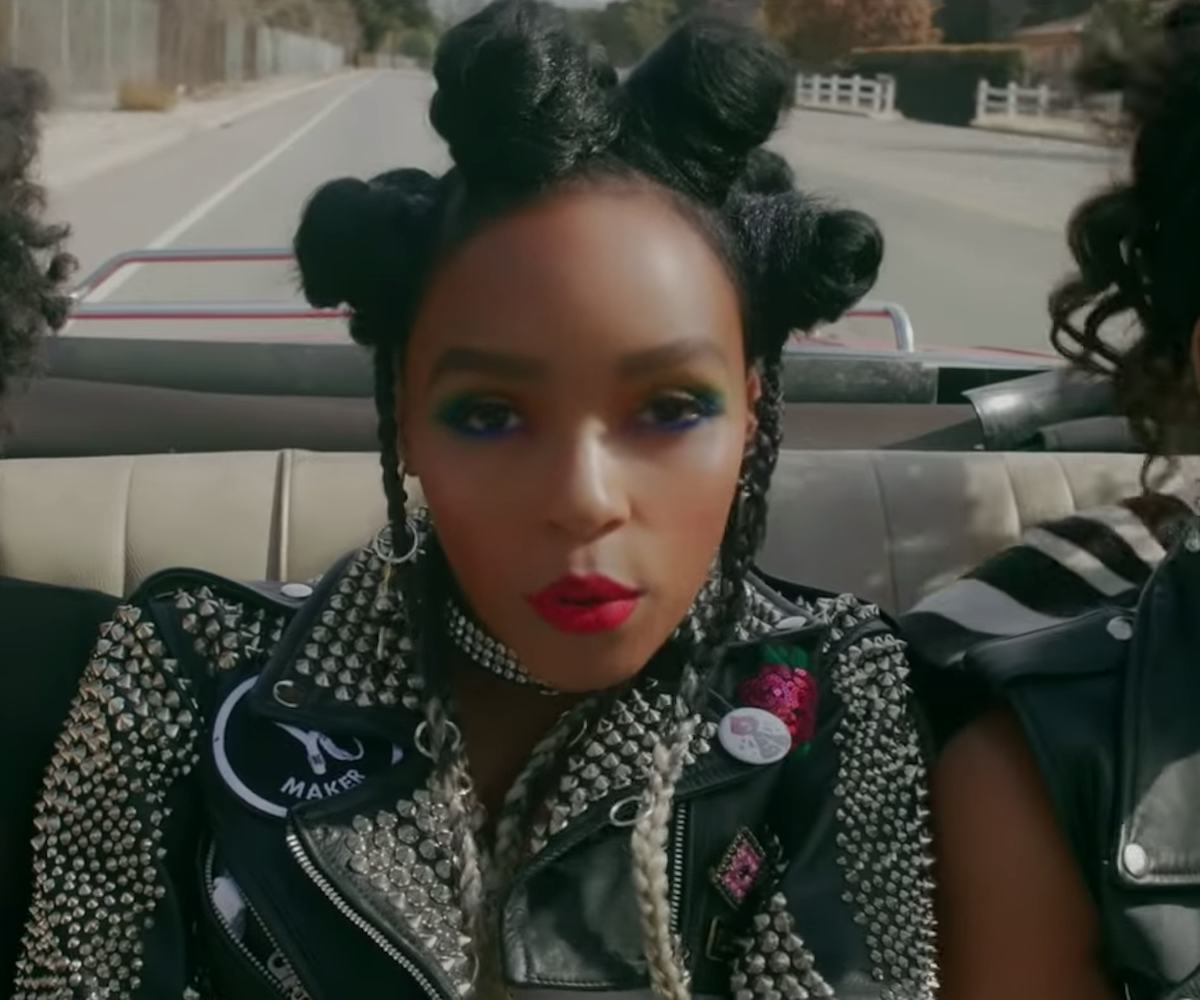 Photo Courtesy of YouTube.
Janelle Monáe Is "Young, Black, Wild, And Free" In Futuristic Music Video
For the track "Crazy, Classic, Life"
Janelle Monáe has released the standalone video for the Dirty Computer track "Crazy, Classic, Life" and, just like most of Monáe's impressive visuals, it's a cinematic delight.
Part of the video takes place in a floating car, with Monáe and her crew heading to what looks like the party of the century (and the next). At one point, the attendees are divided up into Mean Girls-esque groups (except, like, cooler?). There's Monáe's clique, the young, black, wild, and free girls; there's the David Bowie wannabes; and the punks, complete with studded belts and mohawks. Tessa Thompson, who's become something of a staple in Monáe's visuals, makes an appearance at the end. The party is eventually broken up by the organization in charge of Monáe's Dirty Computer universe.
"This video was so incredibly fun to make because director Alan Ferguson brought all my hovercar dreams to life!" Monáe said in a statement. "And I had a world of fun with the Django Janes and Zen (played by the incomparable Tessa Thompson) and Che off in the future, dancing while changing the world. This one is for all the dirty computers out there! Never forget, 'We are not America's nightmare, we are the American dream.'"
Watch the video, below.