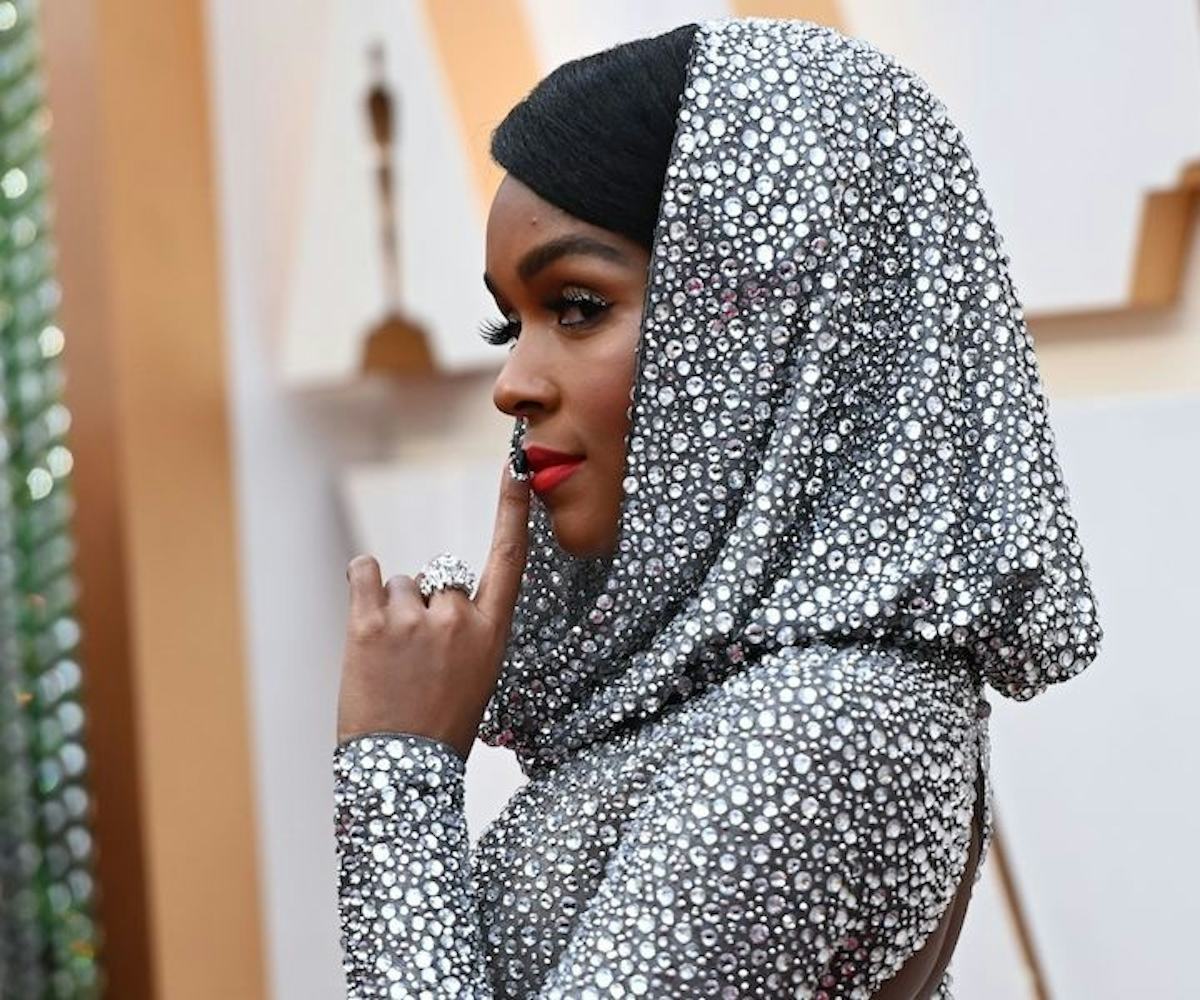 Photo by ROBYN BECK/AFP via Getty Images
Janelle Monae's Hooded Oscars Look Featured 168,000 Crystals
Janelle Monáe hit the Oscar 2020 red carpet ready to stun. The actress and singer, who is also set to perform later tonight, wore a custom Ralph Lauren crystal silk lame tulle mesh gown that featured a cool 168,000 Swarovski crystals. The hand embroidery took the Ralph Lauren team roughly 600 hours, and every hour was worth it. The dress also included a draped hood for that channeled iconic singer Grace Jones.
A great gown sends the internet into a frenzy, so naturally fans gushed about Monáe's choice. Some theorized if Monáe's gown paid homage to great red carpets of the past, quickly linking it to Prince's sequined purple hooded number from the 1985 Oscars.
Others kept their references cheeky and lighthearted, invoking style pioneers from a galaxy far, far away, like Star Wars Padmé Amidala and the coveted Oscar statue winners will take home tonight.
While her gown turned up the volume on the glitz, Monáe kept things simple with her makeup, opting for a classic red lip and smoky eye. Monáe starred in Harriet, which snagged nominations for Best Actress and Best Original Song for actress Cynthia Erivo.