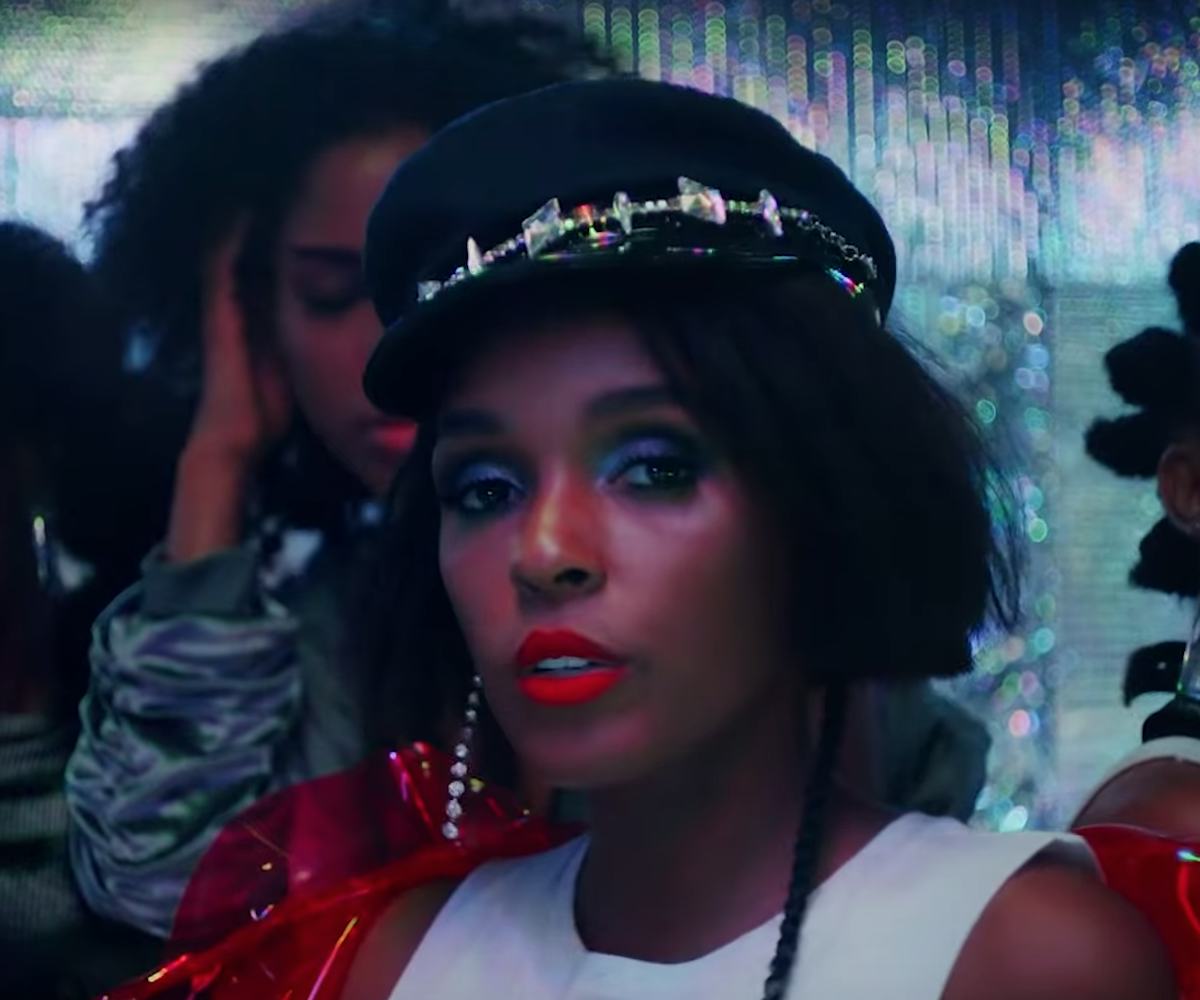 Photo Via YouTube.
Janelle Monáe Wants Everyone To Get "Screwed" In Stand-Alone Video
From her 'Dirty Computer' project
Janelle Monáe is continuing her rollout of stand-alone videos from her film project Dirty Computer – An Emotion Picture. Last month, she released the futuristic video for "Crazy, Classic, Life," and now she's providing viewers with another visual treat.
With lyrics like "Let's get screwed/ I don't care/ You fucked the world up now, we'll fuck it all back down," Monáe's song "Screwed" (which also features Zoë Kravitz) is something of a rebellious political-leaning anthem. And the video follows suit.
It opens up with Monáe and her friends waking up on the roof of a building after a night of partying. A majority of the video then involves her and her crew fleeing a security bot/drone and picking up where they left off and partying some more (the best way to recover from a hangover is to keep drinking after all). At some point, the group ends up in a room with three screens that flash images of a woman wearing a hijab, the Statue of Liberty, and protests.
Of course, regular Tessa Thompson makes an appearance in the video also. Although… well, you'll have to watch the video to see what happens.