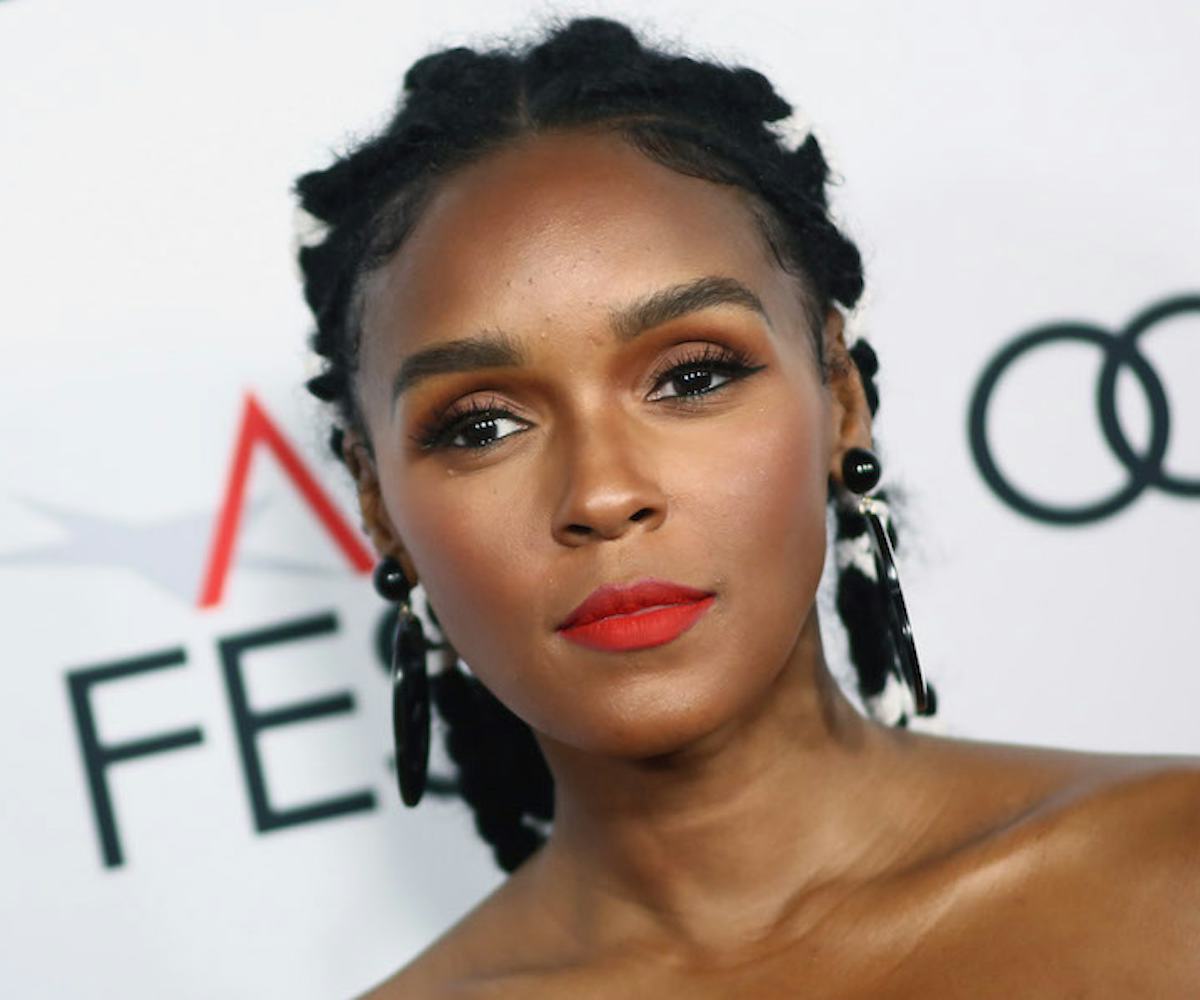 Photo by Tommaso Boddi/WireImage
Janelle Monáe Will Perform At Sunday's Oscars Ceremony
ArchAndroids everywhere, we're eating good
What's that you hear? Oh, that's just the sound of millions of ArchAndroids around the world cheering because, earlier today, it was announced that their fearless leader, Janelle Monáe, will perform at Sunday's 92nd Annual Academy Awards ceremony. With this announcement, as well as last week's reveal that Timothée Chalamet would be presenting alongside everyone from Honey Boy's Shia LaBeouf to Booksmart's Beanie Feldstein, it's safe to say that the Dolby Theatre will be at no shortage of A-List talent come Sunday evening. Sure, The Academy missed their chance to have Beyoncé grace their stage by snubbing her beloved Lion King track "Spirit," but Monáe is great replacement, if I do say so myself.
While there is no word yet on what exactly the Dirty Computer mastermind will perform, the singer-cum-actress, who will next be seen in the upcoming slavery era horror film Antebellum (set for release on April 24), is sure to bring the house down with her powerhouse voice and electrifying stage presence. Monáe joins a roster of previously announced performers, including Elton John, who will perform "I'm Gonna Love Me Again" from Rocketman; Idina Menzel and Aurora, who will perform "Into the Unknown" from Frozen II; Randy Newman, who will perform "I Can't Let You Throw Yourself Away" from Toy Story 4; Chrissy Metz, who will perform "I'm Standing With You" from Breakthrough; and Monáe's Best Actress-nominated Harriet co-star Cynthia Erivo, who will perform her nominated song "Stand Up." She will also join the recently-minted Grammy record-breaker (and future Bond theme song chanteuse) Billie Eilish, who is rumored to be performing The Beatles' hit single "Yesterday" during the In Memoriam section.
The 92nd Academy Awards will take place on Sunday, February 9, and will air live on ABC starting at 8:00pm EST.