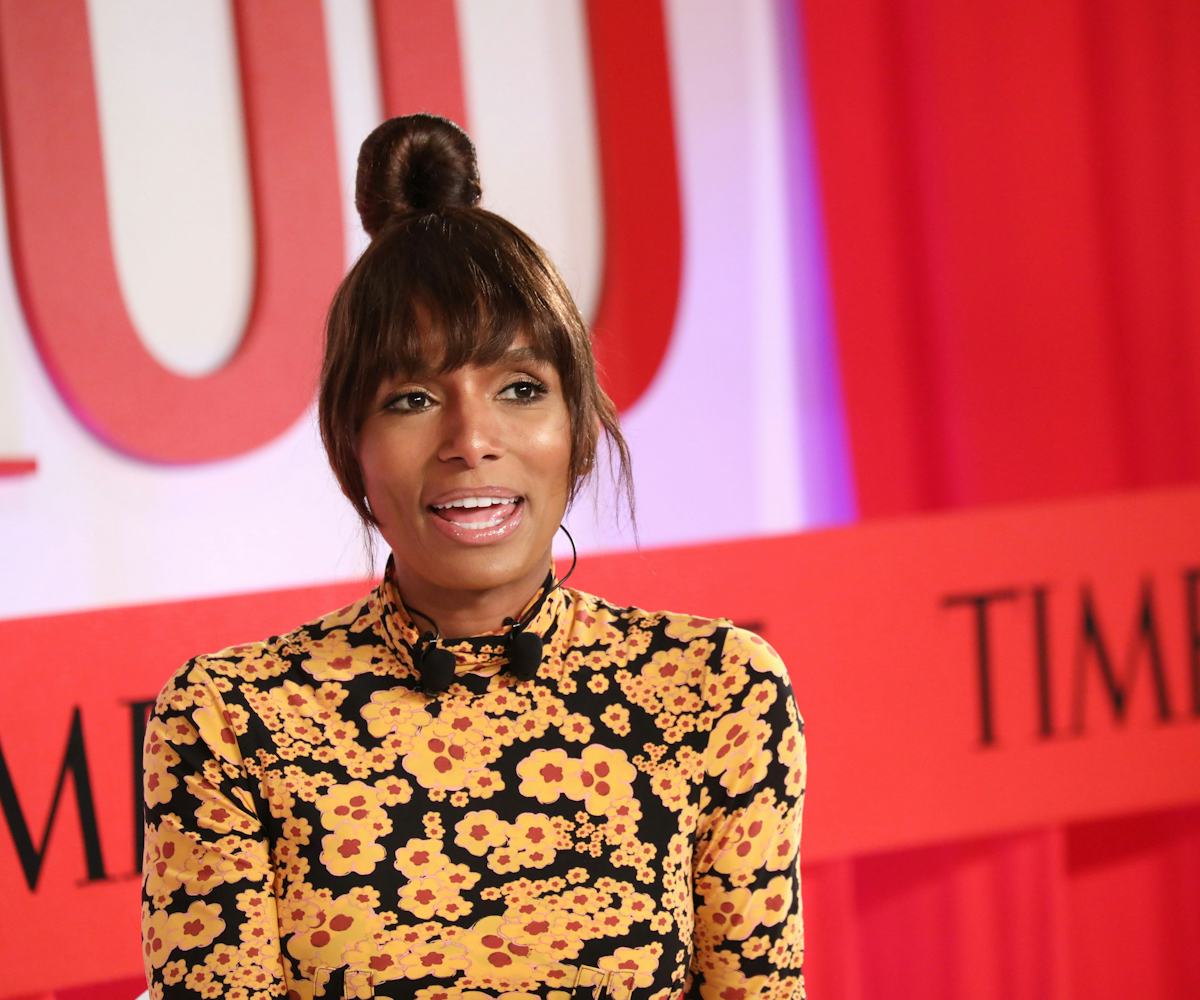 Photo by Brian Ach / Stringer / Getty Images.
Janet Mock Just Got A Historic Netflix Deal
"Trans people can tell their own stories"
Netflix truly knows my heart. They know that there is no limit on the amount of Janet Mock content I am willing to consume.
The writer, who also directs and produces Pose, just inked a multi-year deal with the streaming platform. She announced the news in a video posted on the Twitter account of Strong Black Lead—the editorial vertical for all things Black on Netflix. According to Variety, this makes Mock "the first out transgender woman empowered to call the creative shots at a major content company."
For Mock, the importance of this kind of creative power rests in the fact that "84 percent of Americans say that they don't know or work with a trans person." She sees her new role as an opportunity to introduce millions of people to trans people and their experiences thanks to Netflix's global audience. But, most importantly, she wants to reiterate that "trans people can tell their own stories."
Mock was sparse on the details regarding exactly what kind of content she'll be making and when we can expect it. She simply says that she'll be writing, directing, and developing some "hush hush" projects, one of which is a half-hour drama and another is a "college series." That is good enough for me.
Check out the video below.