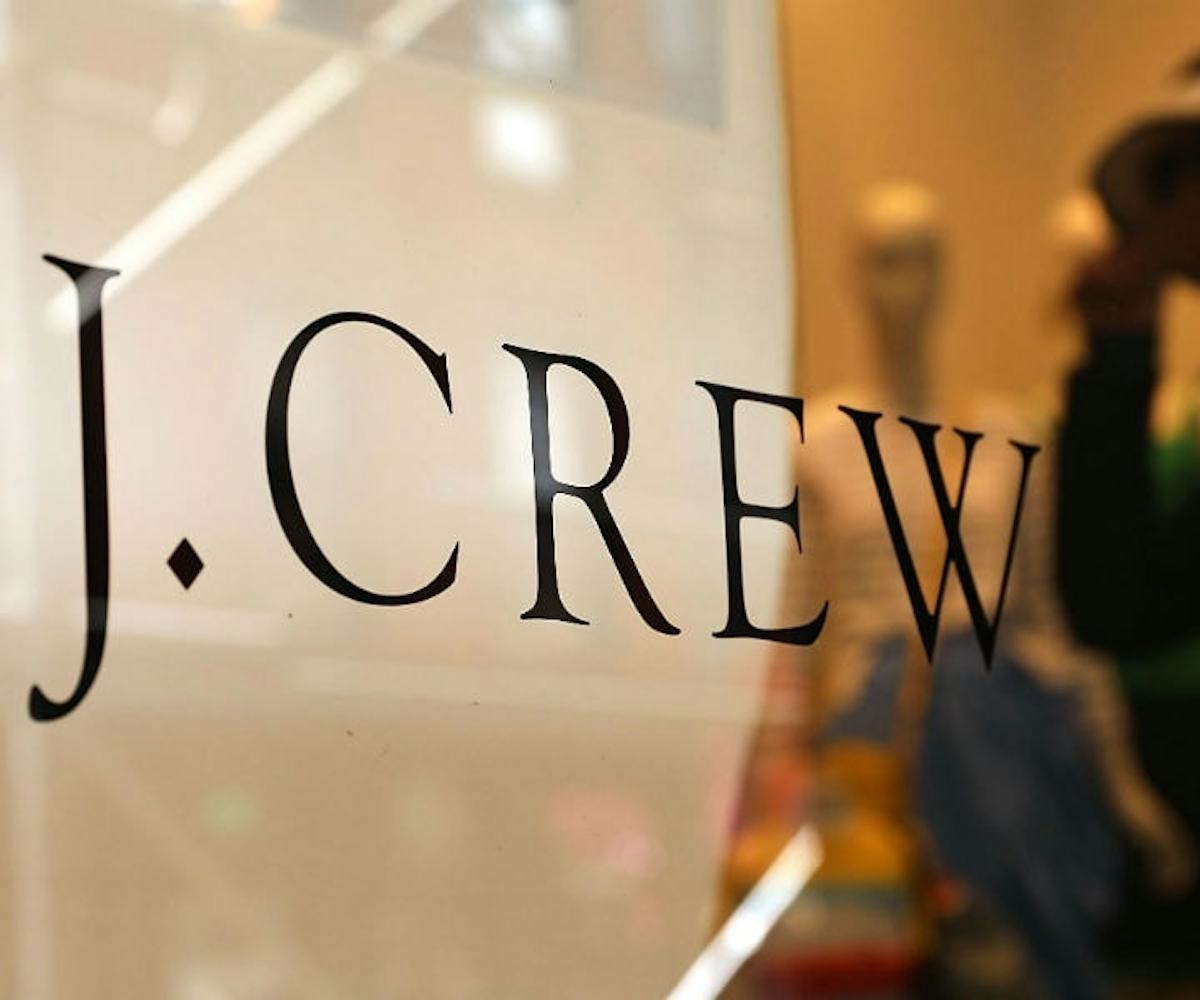 Photo by Spencer Platt/Getty Images.
Turns Out Millennials May Really Have Killed J.Crew
It's become a running joke (amongst journalists?) that millennials are killing off different brands and industries. Marriage? Done for. Apple picking? R.I.P. It was reported in 2017 that the generation had also murdered J.Crew, a fashion label previously beloved by cookie-cutter baby boomers. Now it turns out not only is that not an exaggeration, but the brand might be beyond resuscitating.
As Fashionista reports, last fall J.Crew underwent a rebranding under a new CEO, Jim Brett, who has since left the company. While nobody loves a good nostalgic comeback story more than millennials, this one apparently isn't resonating. The company has reported a net loss of $74.4 million and only brought in $34.7 million for the fourth quarter of 2018. According to Fashionista, the brand's net sales decreased by 4 percent "for both the quarter and the year as a whole."
"The J.Crew brand delivered disappointing results in 2018 as many new strategies we deployed were ultimately not successful and negatively impacted our financial performance," Michael J. Nicholson, president and COO, said in a statement. In other words, things aren't looking good. The company does appear to be working on turning things around, the most noticeable being plans to make the brand into a "digitally-led operating model," since brick-and-mortar stores aren't doing great, and focusing on shopping features and personalization.
Looks like time will tell whether or not the brand remains on millennials' permanent kill list.