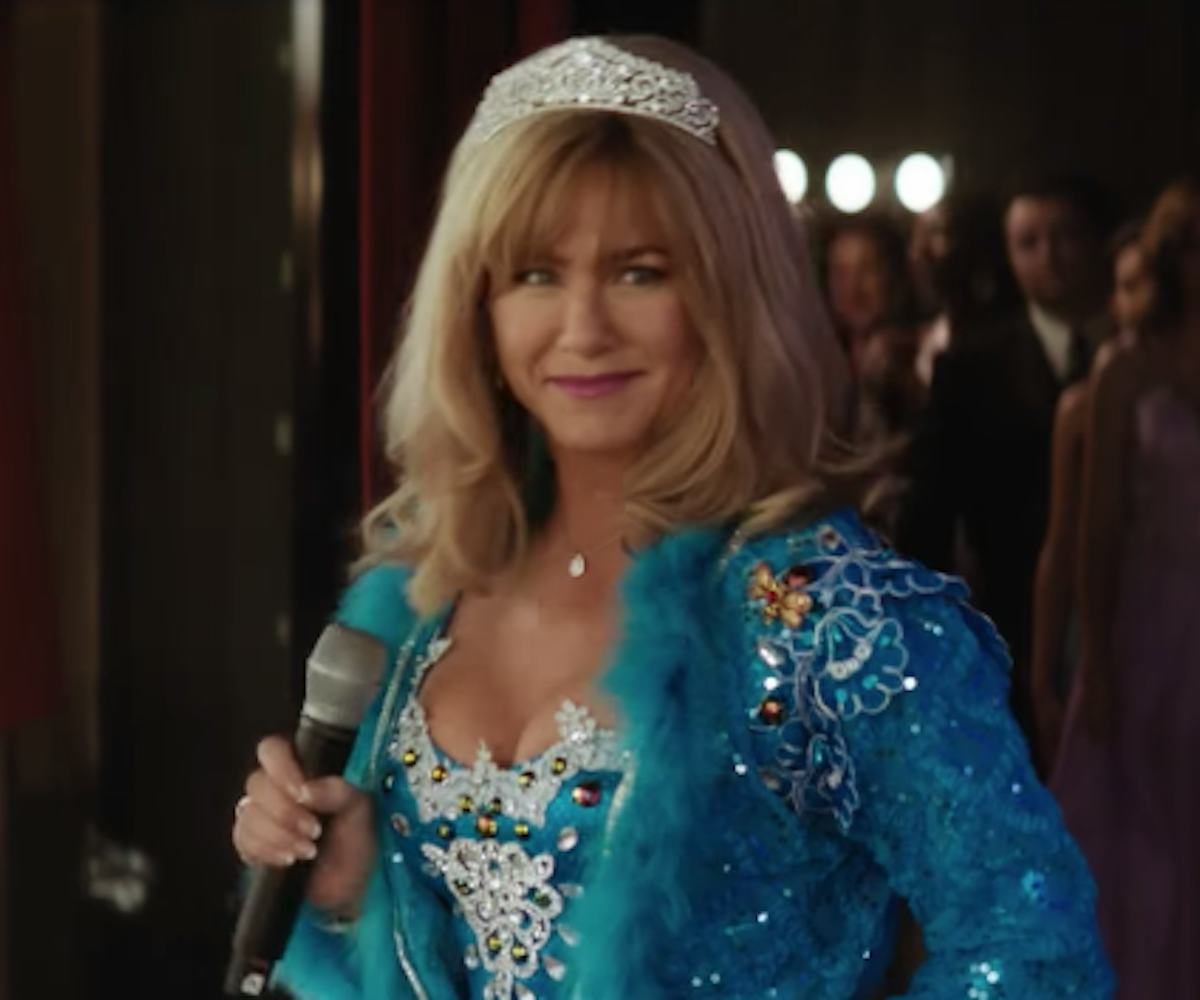 Jennifer Aniston Is A Pageant Queen To Be Reckoned With In 'Dumplin'
See the trailer for the Netflix comedy here
The first trailer for Netflix's forthcoming comedy Dumplin' is here, and it's got your fill of twangy Southern accents, beauty pageant crowns, and drag queens. Y'all. The film takes a comedic stance against the harmful culture of beauty pageantry, taking place in a town in rural Texas that is dominated by the pageant scene.
Dumplin' centers around a high schooler and avid Dolly Parton stan named Willowdean, played by Danielle MacDonald (one of our It Girls this year), who doesn't fit into the very narrow mold of pageant beauty: She's plus-sized. She sets out to change the status quo in her town's pageant circle, by signing up to compete, and though she vows not to be the "Joan of Arc of fat girls" by trying to change the narrative, it seems that's exactly what she becomes.
Her main obstacle turns out to be her mother, a bona fide pageant queen. Played by Jennifer Aniston, she's the kind of woman who remains woefully dedicated to her looks and imparts the same beauty standards on her daughter. She loves her daughter but doesn't want to break the pageant tradition by supporting someone who doesn't look like everyone else who competes.
To get her through it all, Willowdean turns to some other queens: drag queens, who she described as "the closest thing you can get to Dolly Parton around here." RuPaul's Drag Race alum Ginger Minj steps in as her confidant, who gives her another, more inclusive understanding of what it means to be beautiful.
The film, which drops on Netflix on December 7, looks like it will be equal parts hilarious and uplifting. Plus, Parton herself wrote an original song for the soundtrack.
Watch the trailer, below.