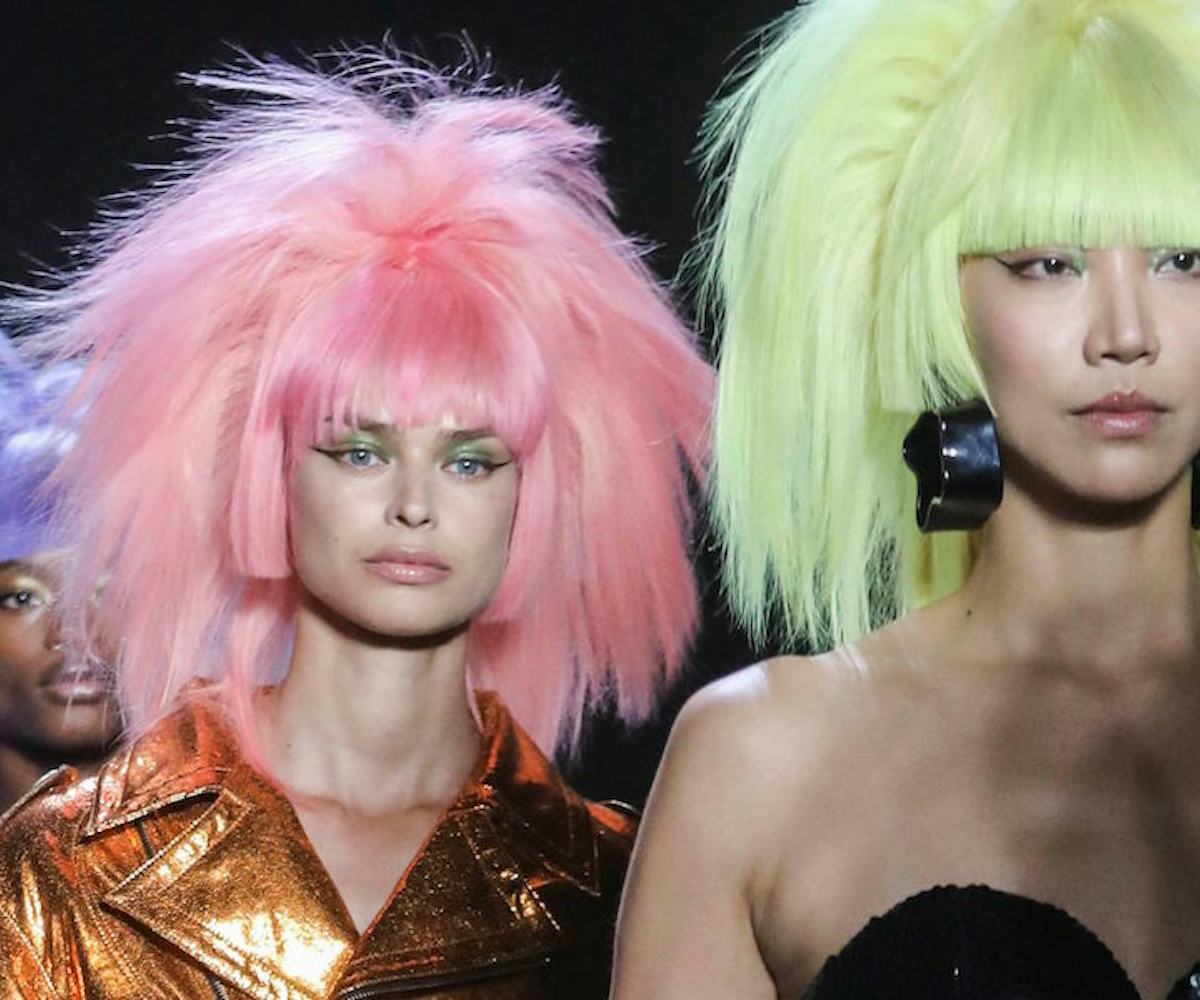 Photo by Bebeto Matthews/AP/Shutterstock
Jeremy Scott's Runway Had Strong Lisa Frank Vibes
It was filled with sky-high, pastel hair and sequins and shining, shimmering splendor
Jeremy Scott kicked off New York Fashion Week with an ultra-bright runway show, filled with high hair and all the best elements of '80s fashion. During Scott's SS20 offering, all the models rocked sky-high, shoulder-length bobs with bangs in various Easter egg hues that have me taking notes for the next time I hit the salon. The collection was filled with big sequins, big shoulders, big ruffles, and big everything.
I'm pretty sure this collection was inspired, at least in part, by Lisa Frank. The queen of color would surely approve of the standout leopard-print, sequined jumpsuit one model wore with thigh-high hot pink metallic boots. Lace corsets worn under each of Scott's boldest suits would have had Madonna's interest piqued back in the day (and maybe even now).
If '80s prom is the biggest trend to come out of NYFW SS20, I won't be complaining. Earlier this week, Rodarte opted out of NYFW and dropped its star-studded look book, which was filled with similarly retro details. Albeit, Rodarte took a much more understated path with its color scheme, and kept accessories a bit more demure with all-over pearls. Scott's accessories were super true to a party mentality, with chunky plastic earrings and bangle bracelets, and of course the aforementioned metallic boots.
Scroll through some of the most colorful and trippy looks from the Jeremy Scott SS20 runway below.