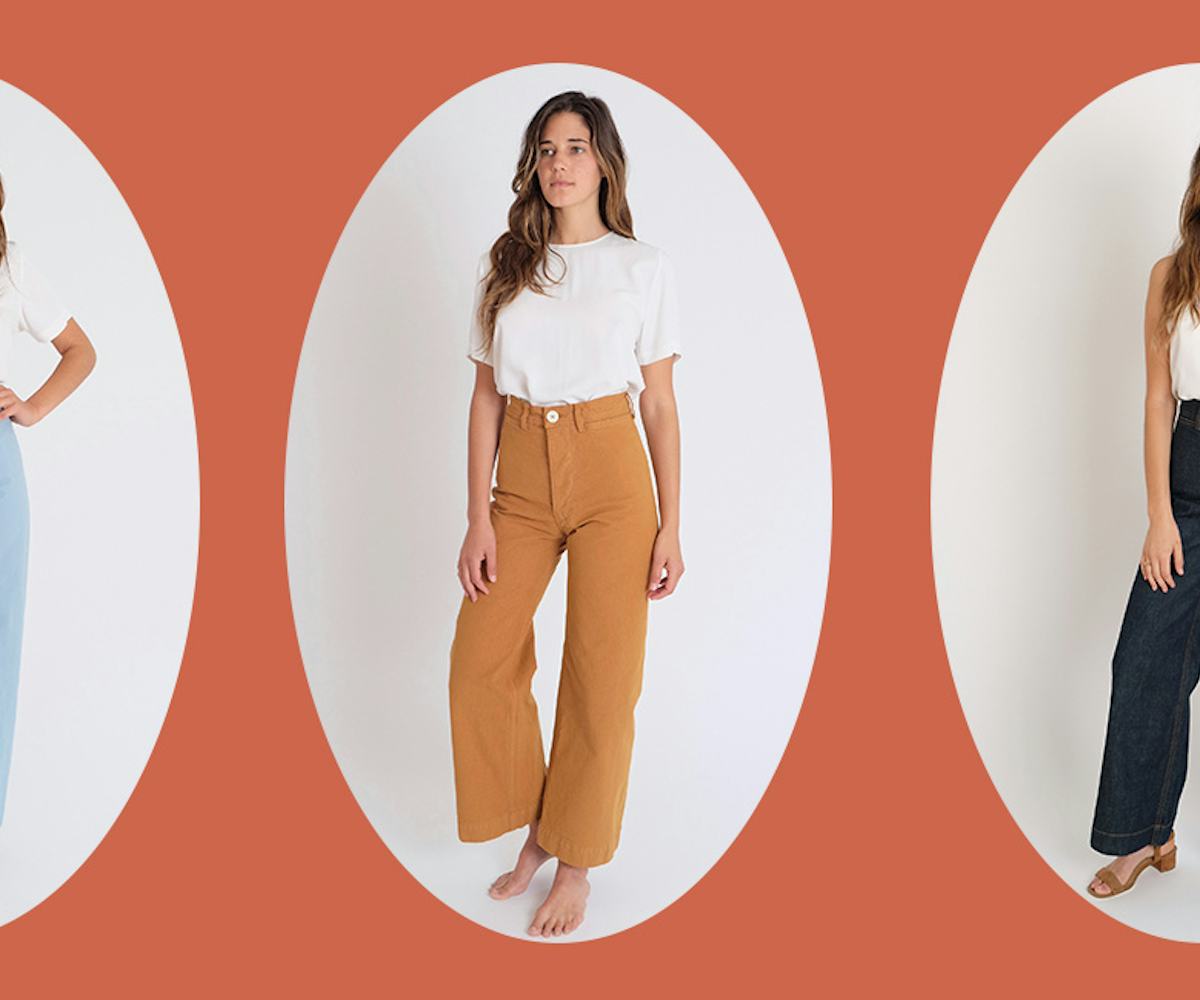 Photos via jessekamm.world
Jesse Kamm Doesn't Know How Search Engines Work
"Sweetie, they're wide leg high rise pants and the google results are based on an algorithm"
UPDATE 11/14/18 4:37pm: Kamm has responded to the controversy in a lengthy Instagram post. Read it in full here.
Designer Jesse Kamm—famous for her wide-legged, high-rise pants—tried to start drama with Madewell on Instagram, and, in return, was roasted by her followers for everything from her brand's exorbitant prices to its lack of size inclusivity.
It all started when Kamm wrote an open letter to the brand, and accompanied it with a screenshot of a Google search that she determined was proof that Madewell co-opted her name and work to push its own sales. Kamm wrote: "I am not sure why else you would need to use my name and my trademark. It feels very inauthentic. Please take my name out of your ads." Only, Madewell never used Kamm's name.
Pretty quickly, commenters took it upon themselves to inform Kamm that Google's algorithm is what's ultimately responsible for those search results, seeing as how both Kamm and Madewell sell similarly designed pants. They also pointed out that Kamm's results were probably due to her own browser history, not any chicanery on the part of Madewell.
Plenty of other commenters took this as an opportunity to suggest Kamm be a little more cognizant of her brand's shortcomings, pointing out that her pants "are only for very skinny people with a lot of expendable income," and noting that she doesn't have a trademark on that style, as it's been used by the U.S. Navy for longer than she's been born.
Instead of trying to capitalize on attention from non-existent drama, Kamm could perhaps turn her attention to being a lot more inclusive with her designs.