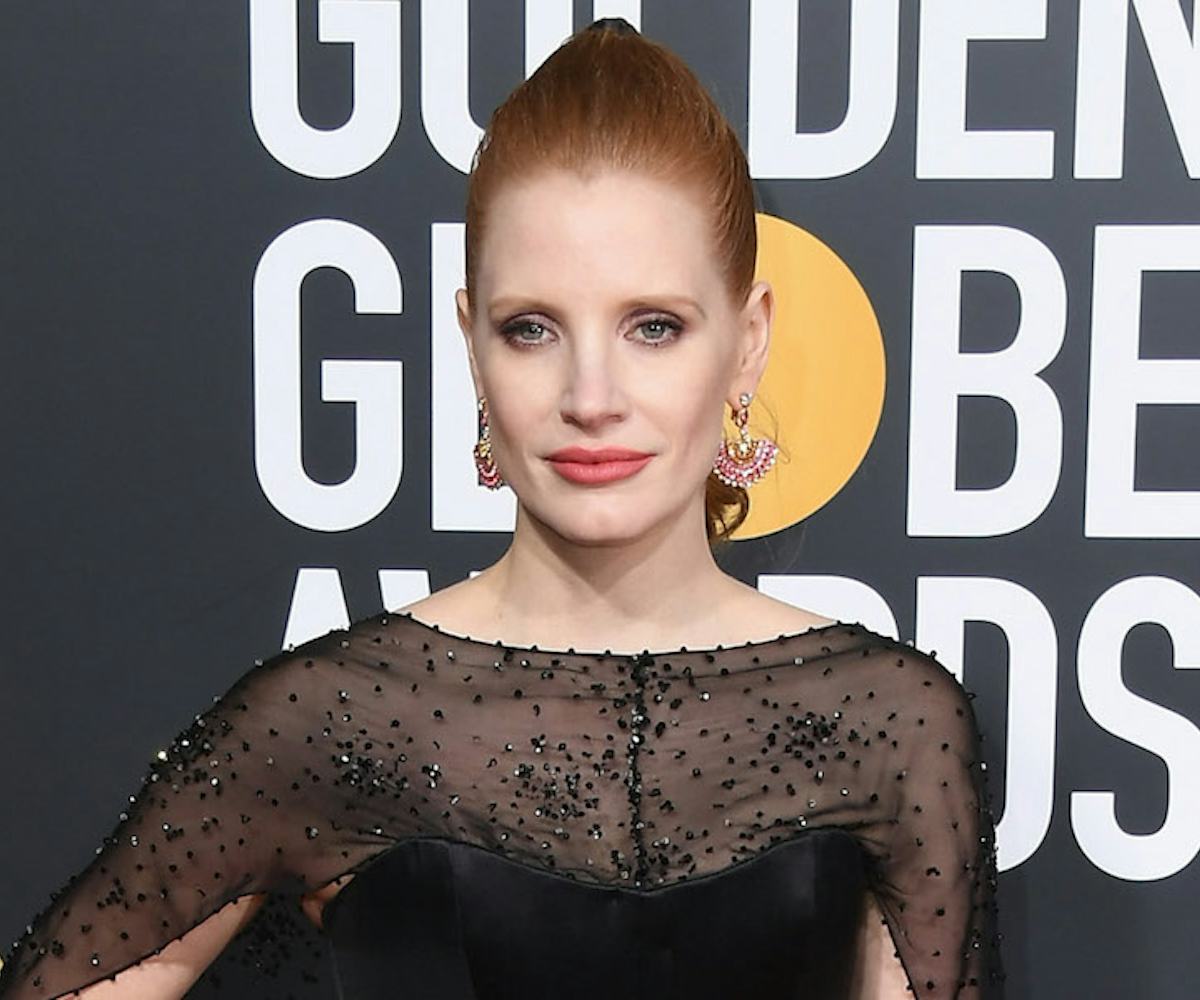 Photo by Jon Kopaloff/Getty Images
I, Too, Wish Jessica Chastain Told That Male Producer To "Fuck Off"
In a new interview with Marie Claire, actress Jessica Chastain reflected on dealing with men throughout her career and a time when she was the subject of unwanted advances from a male producer. The story does not include Chastain's own account of the encounter, but the writer says it involved "a male producer who grew hostile and aggressive when she didn't return his flirtations," which is more than enough information for most women to understand what Chastain was going through.
"When I look back, there are moments when I'm like, ugh," Chastain began, later adding, "For months, I tried to make it light, laugh it off. Now I wish I had just told him to fuck off." I, too, wish she told him to fuck off. There are plenty of men I wish I told to fuck off.
In the wake of #MeToo and the overwhelming number of similar stories shared, Chastain has been a voice of change (hence her inclusion in Marie Claire's Change Makers) and vocal supporter of Time's Up. According to her, she no longer prioritizes men's comfort over her own. She doesn't remember when the change happened for her, telling the magazine, "That's a hard question because I don't know that it was even something that I was aware of until I stopped doing it. All of a sudden, I realized, I feel really happy. Why is that? And it was because I was caring less about what others think of me."