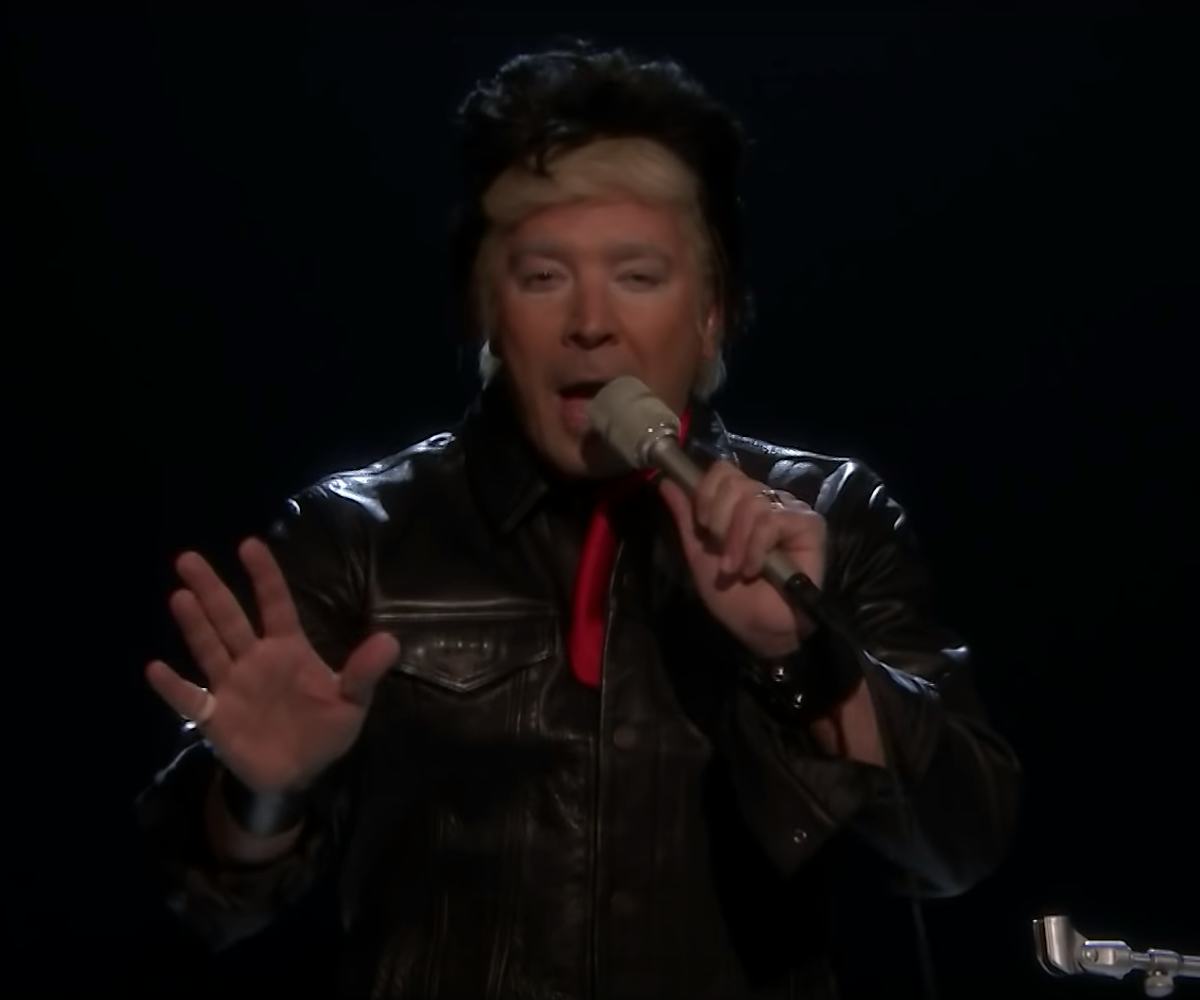 Screenshot via Youtube
Jimmy Fallon Should Probably Stop The Trump Schtick
Last night, Jimmy Fallon gave his best impersonation of Trump impersonating Elvis Presley, and it's pretty confusing as to why he—or anyone—thought this would be funny. Fallon must have been inspired earlier this week, when Trump boasted his youthful physical similarity to Presley to a rally crowd in Mississippi. And, yes, the idea that Trump looked like Presley is funny, but it's still no excuse for Fallon's subsequent, uncomfortable rendition of "Jailhouse Rock" on The Tonight Show.
While nowhere near as bad as when Fallon played with Trump's hair, an action that led to an apology from the talk show host, but it's nearly as painful to see. Consequence of Sound challenged readers to see how long they could last watching this video and, yeah, we didn't make it very long.
Fallon has never served up the most cutting jokes at Trump's expense, so it's not surprising that this sketch was a dud. But it is surprising that Fallon keeps trying to get laughs from a subject he's just not very good at mocking. All to say, maybe it's time for the host to make another donation to RAICES in Trump's name?