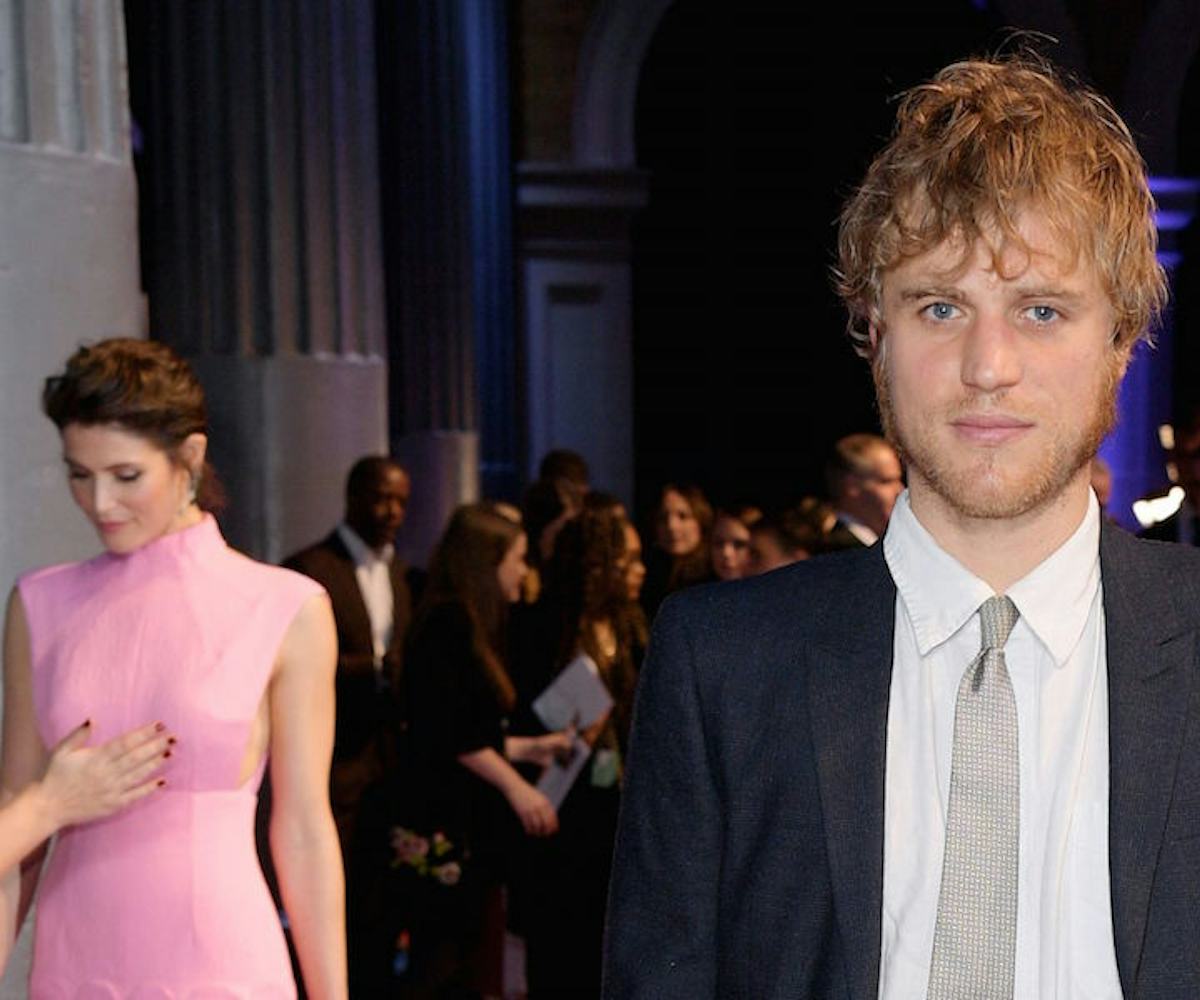 Photo by Scott Garfitt/Shutterstock
We Finally Have A First Look At Johnny Flynn As A Young David Bowie
'Stardust' is set to arrive next year
Johnny Flynn is set to star as a young David Bowie in the forthcoming film Stardust, and we finally have visuals of his transformation into the late legend. The biopic is set to arrive almost exactly four years after Bowie's death and will follow the icon's first trip to the United States in 1971 prior to the release of Ziggy Stardust.
In the first-look photo shared by producer Paul Van Carter, the Lovesick actor has shoulder-length blonde hair and a clean-shaven face and is wearing a wide-brimmed fedora. He looks exactly like every guy I may or may not have swiped right on every dating app in years past, and I'm not mad about it.
After the film's announcement earlier this year, Bowie's son Duncan Jones expressed criticism for the film, and stated that it would include none of his father's music. At the time, Van Carter told Entertainment Weekly that the film never expected to use Bowie's extensive catalogue, only music from the same period of time. He described Stardust as "a very sensitive [film], an homage one, about a very unique moment in his life," as opposed to a big-budget musical film like Bohemian Rhapsody.
Jena Malone co-stars with Flynn as Bowie's wife Angie, with Marc Maron playing struggling publicist Ron Oberman. Stardust is expected to be released in 2020.