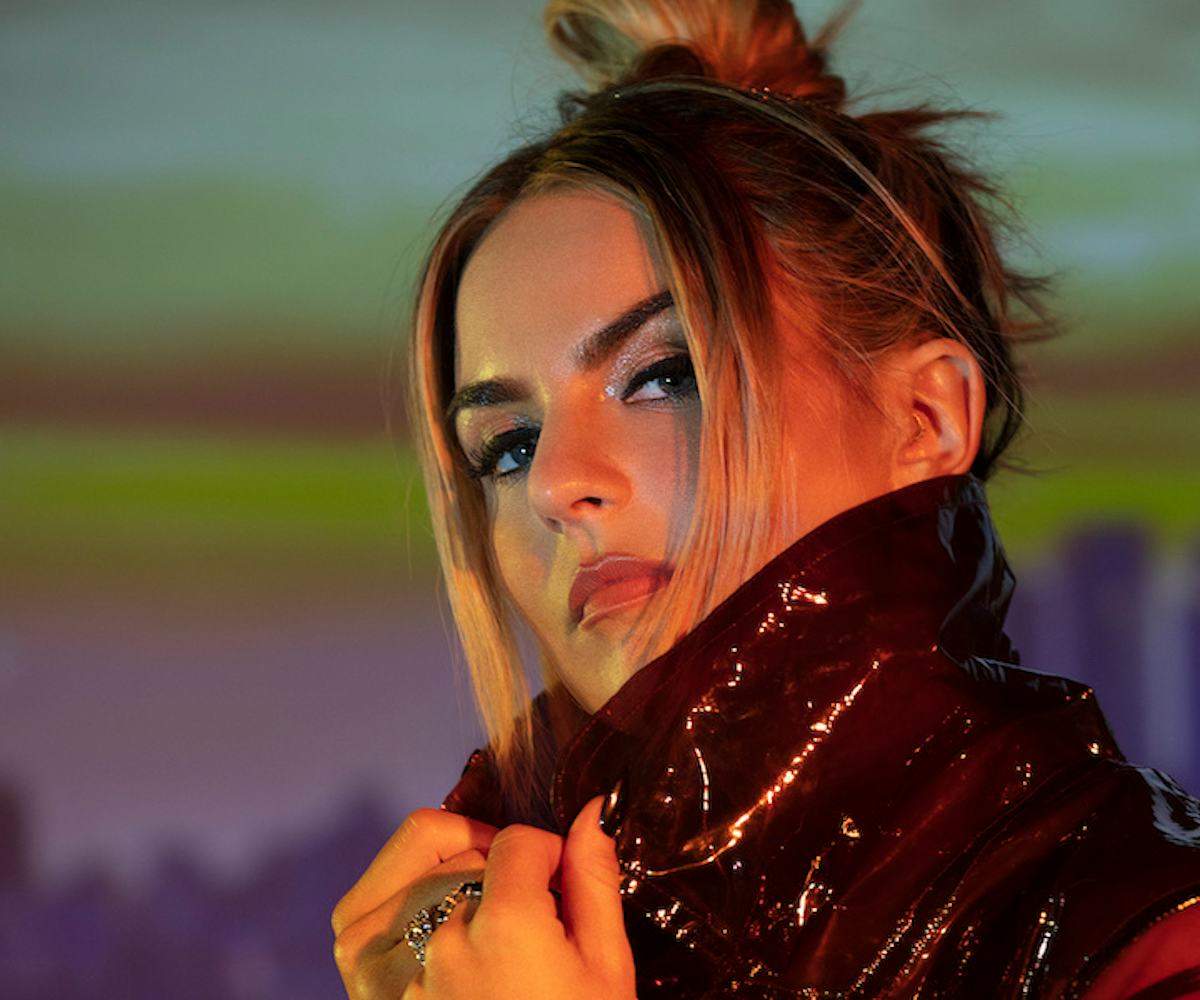 Photo by Dennis Leupold
JoJo Drops Reflective Song "Joanna" And Teases More "New Shit"
JoJo just released her first single since signing a deal with Warner Records, and it addresses all the negativity that has been thrown her way regarding her career. In "Joanna," a title that shares her legal first name, she sings about herself in the third person, echoing critics and her own internal negative thoughts throughout the lyrics.
"For someone to write someone off and tell them when their story ends or what's possible for them is just ridiculous," JoJo said about the song in a press release. "Anything is possible. You are on a path all your own—I am more confident than ever about mine." In the third verse of the freestyle song, JoJo mimics those who shot her down during the most difficult points in her career, singing, "You peaked/ Sorry to get deep, but/ Heard your story before, it's not unique/ You're sounding resentful, take a seat."
"Joanna" marks JoJo's first major original release since signing with Warner Records. Following her success with 2004's "Leave (Get Out)" and two albums, Blackground Records withheld the release of her third studio album, which made her unable to release anything other than singles and EPs for nearly a decade. Though she finally was able to release a third record, Mad Love,in 2016 via Atlantic, it was only after filing a lawsuit against Blackground in 2013. The battle resulted in the label pulling her first two albums from streaming services. Just this past December, JoJo released re-recordings of the first two albums, claiming ownership over her voice and art.
At the close of the song, JoJo slips in a tongue-in-cheek lyric, "You should just hurry and drop your new shit." And well, that's exactly what she's doing. Another single, titled "Sabotage" and featuring rapper CHIKA, is set to drop on October 25.
Watch the video for "Joanna," below.