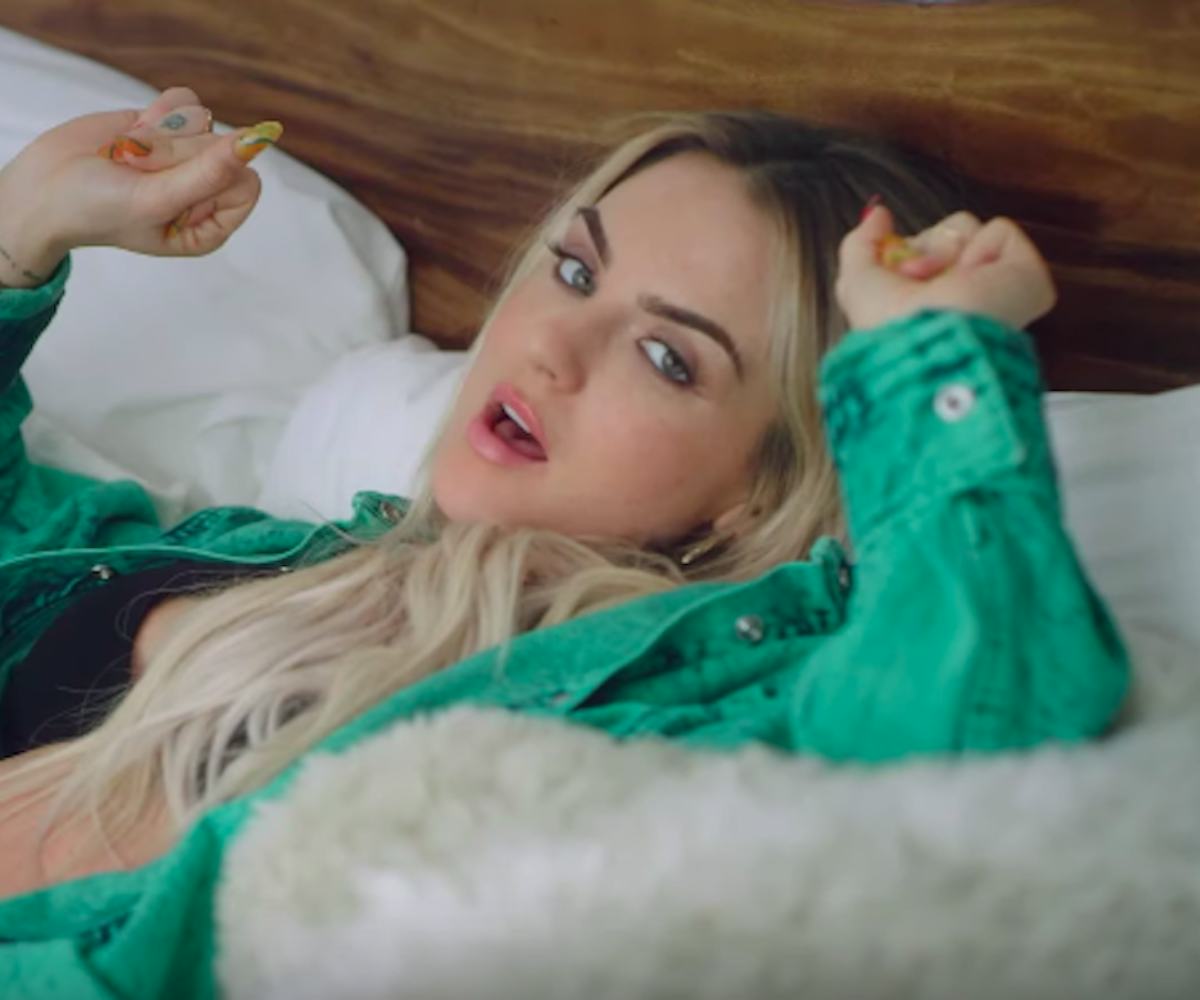 Photo via screengrab
JoJo Loves Her Independence On New Song "Man"
The singer's new record arrives May 1
JoJo doesn't need a man if he's not going to act right. The singer is back with a new single, "Man" — a sexy R&B track about just that exactly. For the Marc Klasfeld-directed video, JoJo celebrates her independence with a pretty enviable roster of friends like Tinashe, Ari Lennox, Francia Raisa, JoJo Gomez, and JinJoo of DNCE.
"Man" is the officiall single from JoJo's forthcoming record good to know, which promises emotionally honest R&B with production from heavy hitters like Doc McKinney and 30 Roc, who have works with major stars like The Weeknd and Cardi B, respectively. "I called the album good to know because of everything I've learned in the past few years — every piece of feedback, criticism, whatever it is — it's all just information. And it's all good!" explains JoJo in a press release. "I've been lucky to have the space to reflect on my own journey up to now, and I hope people can take comfort in the fact that I am not anywhere near perfect, and I will never sugar coat anything. We are all constantly living and learning, and that's what makes this life so fun."
The good to know tour kicks off April 21 and the record drops shortly after on May 1.