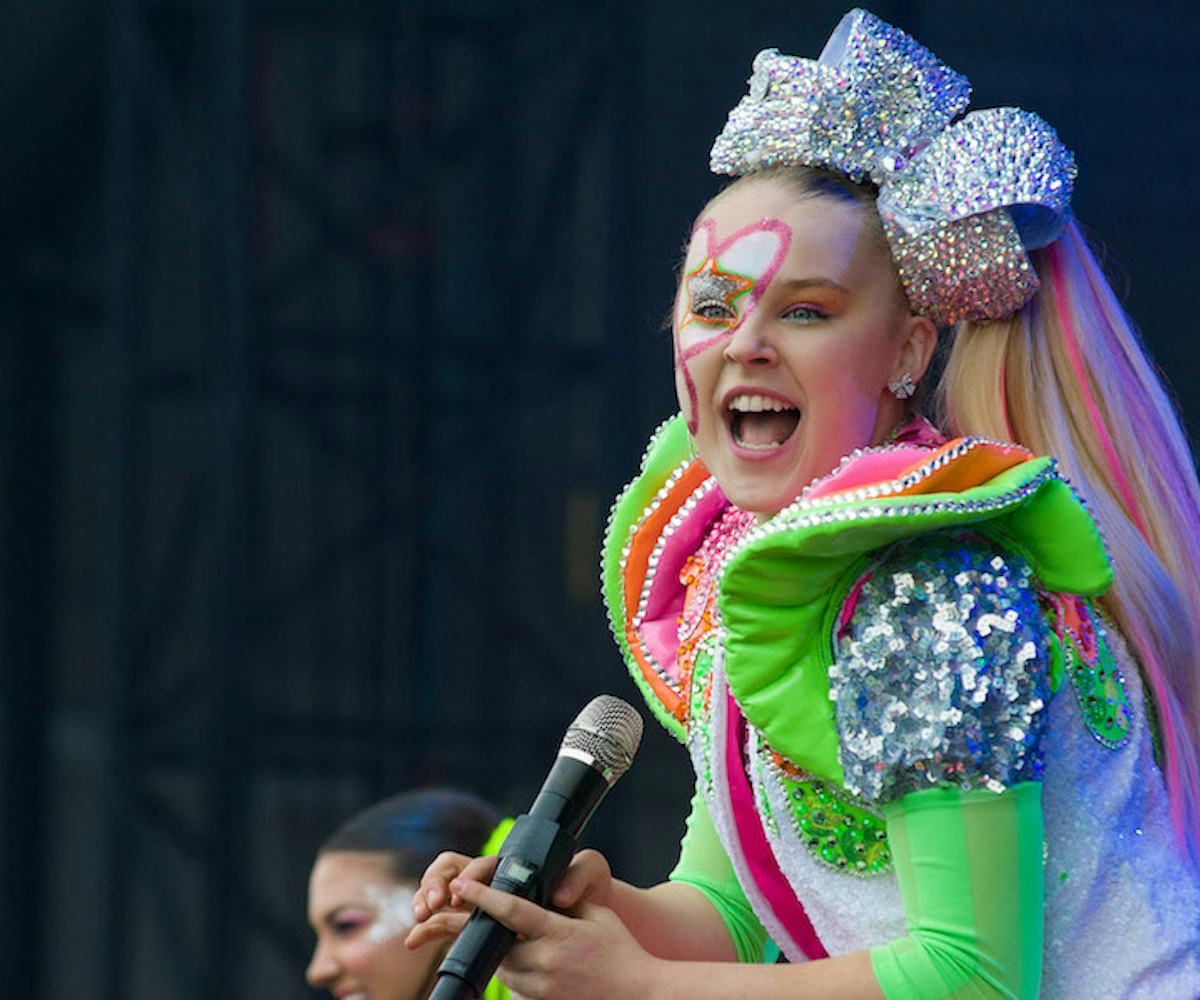 Photo by Timothy Hiatt/Getty Images
JoJo Siwa's Claire's Makeup Line Contained "Dangerous" Asbestos Levels
It's been recalled by the FDA
If you went and bought yourself a JoJo Siwa makeup palette from Claire's in an effort to be even half the rainbow the Dance Moms star is, don't put it on your face just yet. The FDA just recalled Siwa's palette from the popular store for containing "dangerous" levels of asbestos. Yikes!
Earlier this year, it was revealed that Claire's had pulled three other makeup products from its shelves due to asbestos contamination. Last week, in a statement on its site, the FDA has warned consumers that two additional products tested positive for asbestos. "Both Beauty Plus and Claire's recalled their respective products, and consumers who have these batches/Lots of Claire's or Beauty Plus products should stop using them," the statement reads.
Siwa has previously collaborated with Claire's on a line of bows that have become the star's signature look.