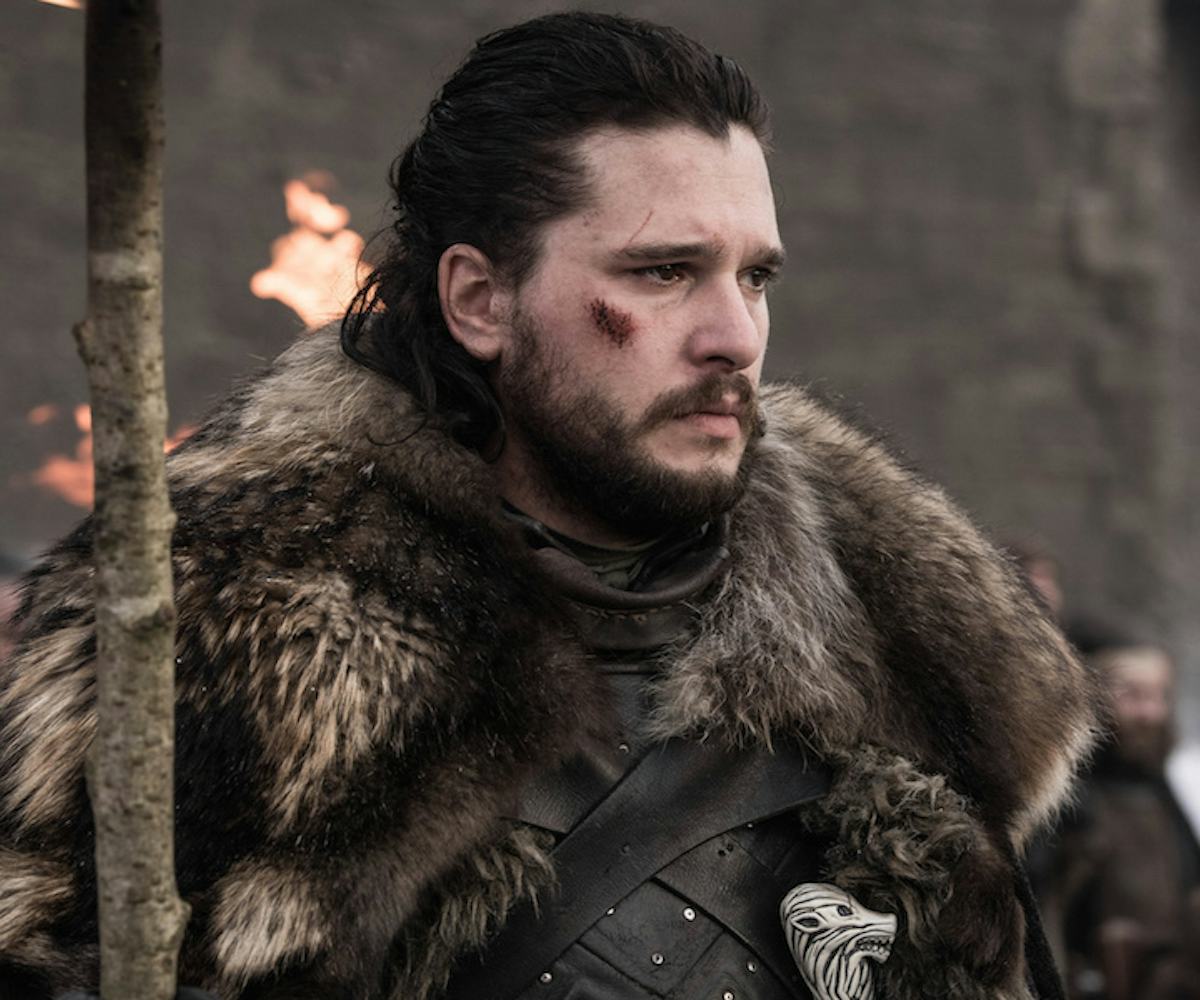 See Jon Snow Apologize For 'Game Of Thrones' Season 8 In This Deepfake
Even Jon Snow knows just how unsatisfying the final season of Game of Thrones was, and he's ready to apologize. Well, a deepfake of him is at least. A heavily-edited version of Snow's speech from the fourth episode—just before the bodies of those lost in the Battle of Winterfell get burned—now features Snow apologizing for the conclusion of the show and lighting the script on fire.
"It's time for some apologies. I'm sorry we wasted your time," Snow begins. "And I know nothing made sense at the end. When the Starbucks cup is the smallest mistake, you know you fucked up! We take the blame. I'm sorry we wrote this in like six days or something," he adds, before signaling to his peers to light the script with torches and "just forget it forever." "Fuck Season 8," he says before the pages begin to crackle and burn.
If there were more lines left to alter, we would have loved to see Snow also tackle how messy Brienne of Tarth and Jaime Lannister's story line ended up, as well as Bran's kingship, Cersei's boring demise, and the water bottle appearance.
Watch the entire deepfake and try to heal the wounds left by HBO below.