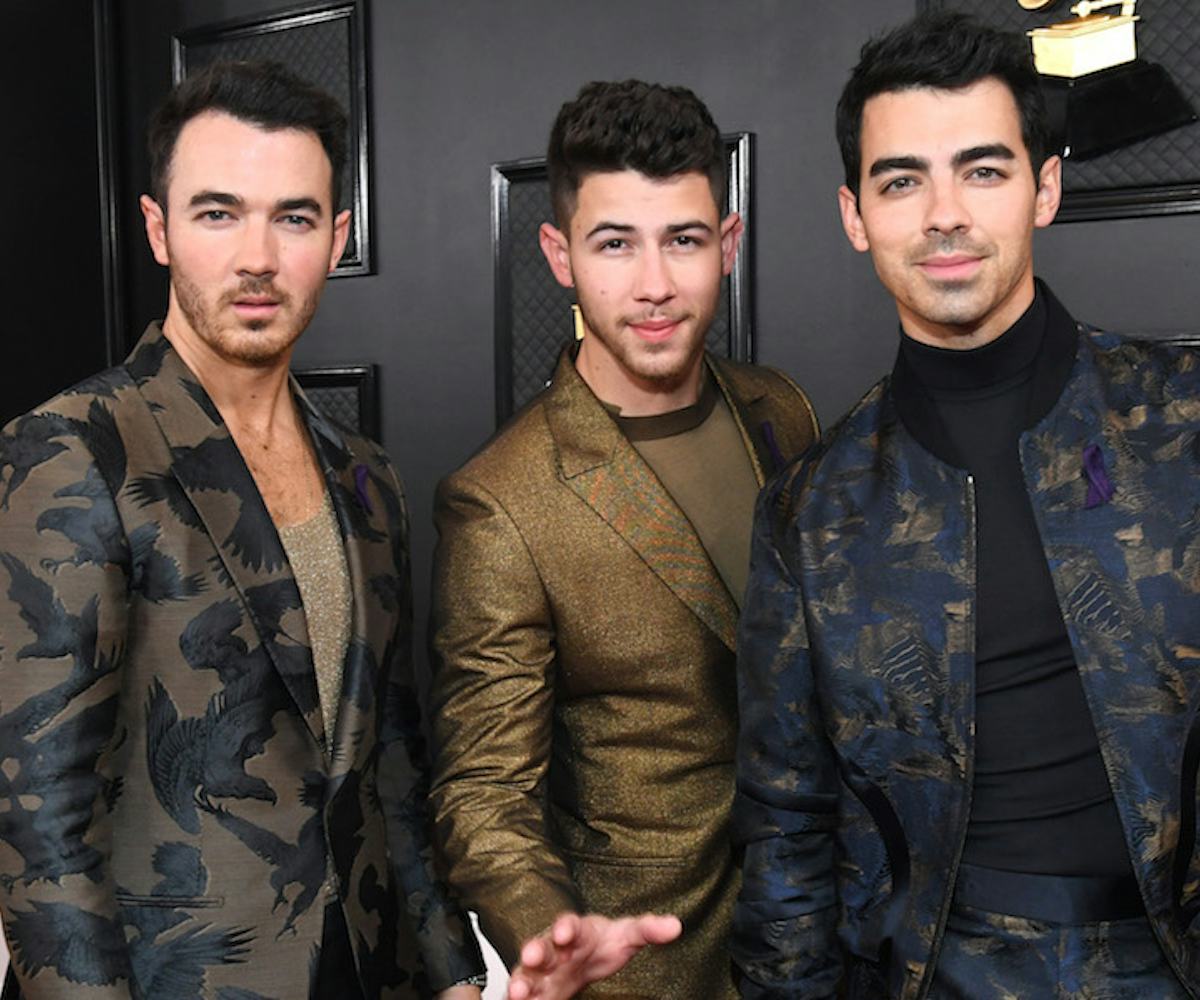 Photo by Kevin Mazur/Getty Images for The Recording Academy
See Jonas Brothers' 2020 Grammys Performance of "What A Man Gotta Do"
Top to the bottom, just cool
After staging one of the most buzzworthy comebacks of 2019, the Jonas Brothers kept the energy going with their performance at the 2020 Grammy Awards. The recently reunited boy band played their most recent single "What A Man Gotta Do", a romantic pop track about wanting to get locked up by their lover(s) — and with Sophie Turner, Priyanka Chopra, and Danielle Jonas staring back adoringly at the trio onstage, it's not hard to understand where the inspiration came from.
Rather than opting to sing one of their big singles off reunion album Chasing Happiness, the Jonas Brothers began their performance with a bit of an unreleased song, seemingly titled "Five More Minutes". The song proved to be the ideal low-key intro for the main event, leaving time for Kevin Jonas to sneak away from the group to give his wife Danielle a quick kiss.
Upon transitioning into "What A Man Gotta Do", the band joined a brass band and countless jive dancers for a performance packed with high-energy choreography and smiles from the audience. But, let's face it — nothing will be able to outdo the song's music video, in which the Jonas sisters helped them recreate iconic rom-com scenes.
The Jonas Brothers were nominated in the Best Pop Duo/Group Performance for their hit comeback single "Sucker", released in early 2019. Watch the Jonas Brothers' full 2020 Grammy Awards performance below.